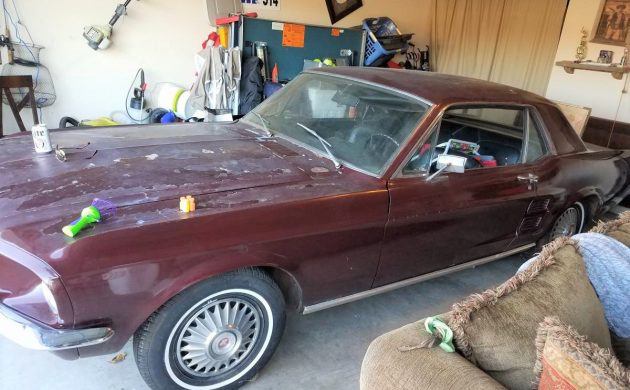 All Mustangs were not created equally. Some were blessed with V-8s while others were content to be powered by only 6 cylinders. This is one of the later. In 1967, Mustang had its first real competition. While the Plymouth Barracuda was previously a minor contender, it was restyled in 1967 with three models plus the Chevrolet Camaro, Pontiac Firebird, and Mercury Cougar had arrived. Even with the competition, Mustang still sold over 472,000 cars in 1967. This is a 1967 Ford Mustang 2 door hardtop for sale here on Craigslist in Jarrell, Texas.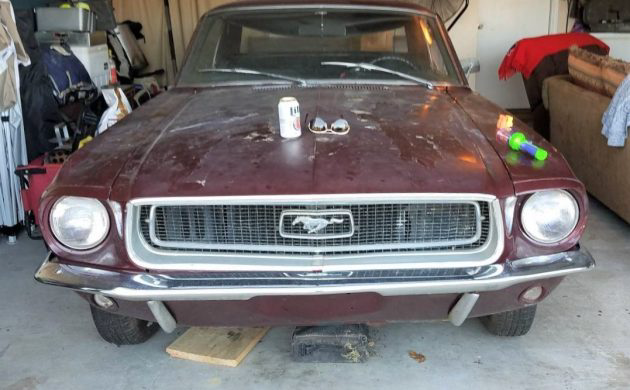 This Mustang was apparently in an accident way back when, but the seller does not disclose what the damage is or show a picture of the damage. Until that time it had been driven only 28,000 miles and was parked. The car even has its original tires. I'm wondering how that happened though because bias ply tires normally didn't last that long if my memory serves me correctly.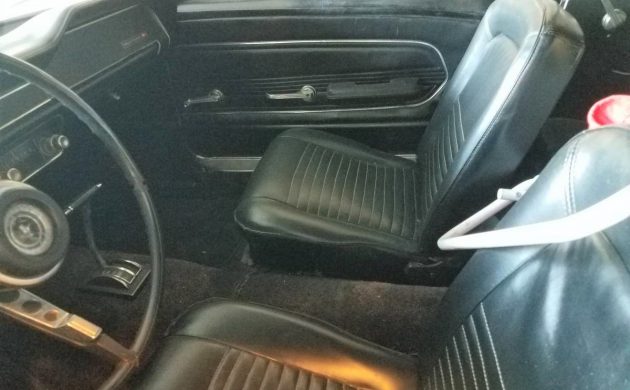 Inside we find an interior in good condition except that the headliner is ripped and falling down. The black vinyl bucket seats are in great condition and the dash has no cracks. This car has a SelectShift Cruise-O-Matic transmission. It also appears to possibly have the optional Tilt-Away steering wheel that moves aside when the door is open and tilted up and down to nine driving positions.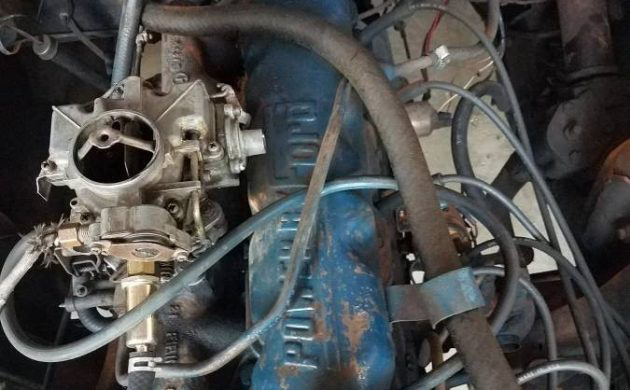 The engine powering this Mustang is a 200 cubic inch six that produced 120 horsepower. The seller drives the car some on the interstate at 65 mph, and it runs fine. There is about $400 in repairs needed to the seat belts, horn, and parking cable. There is no title, but depending on your state's conditions for titling a vehicle this age, that may not be an issue. The seller is asking $6,500 for this low mileage Mustang that will only need a few things to make it road ready. Are you a big fan of the 1967 and 1968 Mustang?