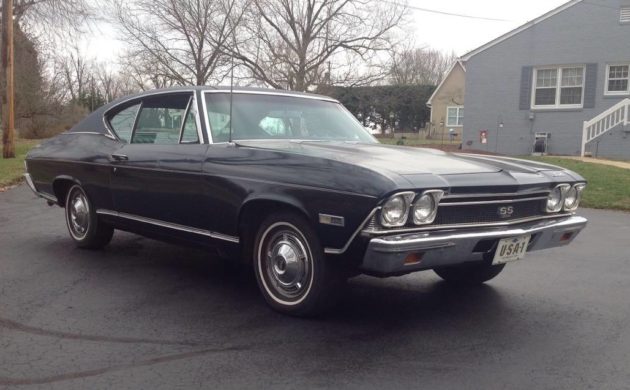 Finding a solid and clean Chevelle SS396 hiding away in a garage could never be classed as a bad thing. Discovering that it an unmolested, numbers-matching car has to make the experience even better. The seller of this particular Chevelle purchased the car from its original owner, and after undertaking some work to return it to its best, he has now decided to part with this stunning looking car. It is located in Trinity, North Carolina, and has been listed for sale here on Craigslist. The owner is asking $19,500 for this muscular classic. I really have to thank Barn Finder Pat L for referring this beauty to us.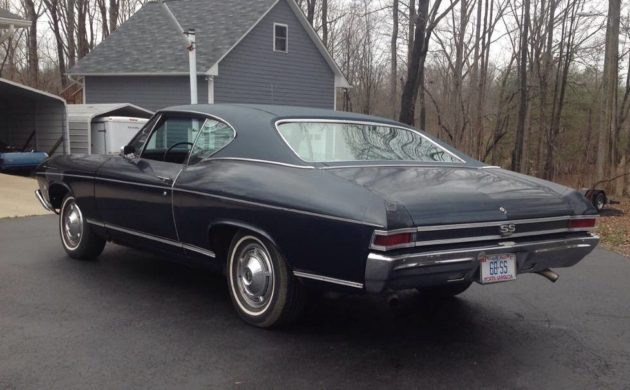 The Chevelle is finished in Fathom Blue with a Dark Blue vinyl top. Giving the exterior of the car the once-over, it is hard to find anything to be terribly critical of. The panels appear to be nice and straight, with no signs of any significant dings, dents, or ripples. I don't think that the paint is completely original because I believe that I can spot some evidence that the vehicle has received at least a partial repaint at some point in its life. The vinyl top looks to be in very nice condition, with no signs of any fading, or any bubbles below the surface. The owner says that the floors and trunk are solid, and the photo that he supplies of the trunk area shows little more than some light surface corrosion. The panels show no signs of rust, with all of the usually prone areas appearing to be clean. The external trim and chrome shine nicely and is free of any obvious damage. However, the grille extensions to the outside of the headlights are silver, and they should have a blackout treatment. If the next owner is a perfectionist, this is one item that will need to be changed. Having said that, this SS396 just has the appearance of being a clean and original survivor.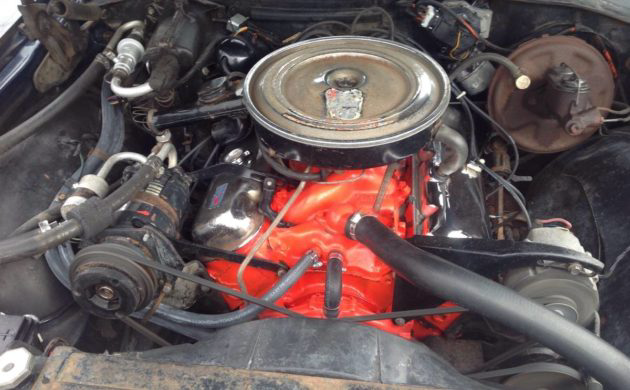 The news with the Chevelle just keeps getting better, with the numbers-matching 396ci big-block nestling in the engine bay. In addition, the next owner will receive an automatic transmission (although it isn't clear whether this is a Powerglide or a Hydramatic), power steering, and power brakes. The presentation under the hood is quite tidy, with no signs of any problems or issues. Regardless of which transmission is fitted, this is still going to be a bit of a performer, capable of putting down a sub-16-second ¼ mile ET quite easily. The owner says that the Chevelle has recently been fitted with new tires and that it drives very well. He also claims that it has covered a genuine 56,000 miles, so hopefully, he is able to verify this.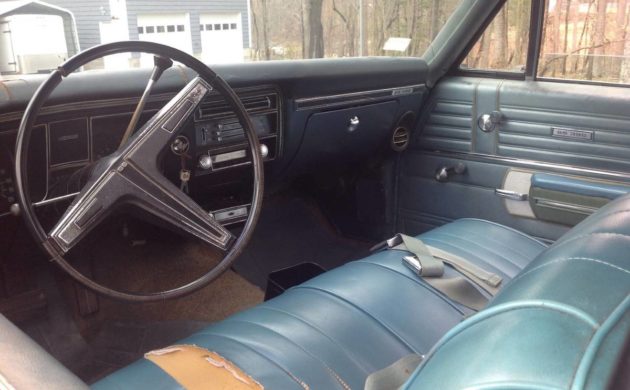 Opening the doors and looking around inside the Chevelle might seem to be a bit disappointing, but there's no need to feel this way. Sure, the interior is looking pretty tired, but the news is actually quite positive. This is an older photo because since it was taken, the SS has received new covers on the seats, a new dash, new door trims, and new carpets. I wish that the owner had supplied a photo of the interior in that state because this one doesn't do the car any favors. The rest of the interior appears to be original, with the exception of the fully-functioning dealer-fitted Chevrolet 8-track player mounted under the dash. In addition, the Chevelle is fitted with factory air conditioning, which should make life that bit more pleasant on those coming hot Summer days.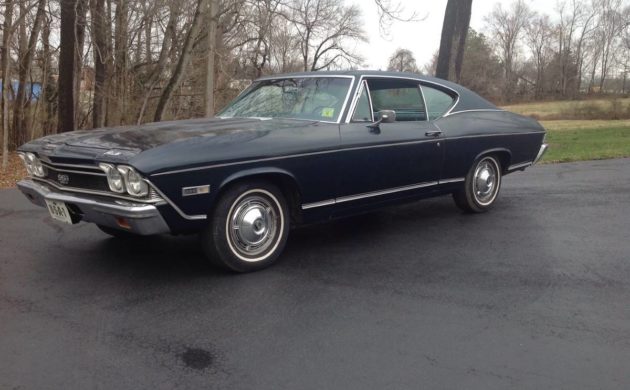 This 1968 Chevelle SS396 is a car that I would really love to subject to a personal inspection. It looks clean and solid, and if the description and photos paint an accurate description, then it also represents a great opportunity for potential buyers. It is extremely rare to find a clean and solid genuine SS396 in the market for below the $20,000 today, let alone one that presents this well. So, if this one is all that it purports to be, then I suspect that someone is going to snap it up pretty quickly.