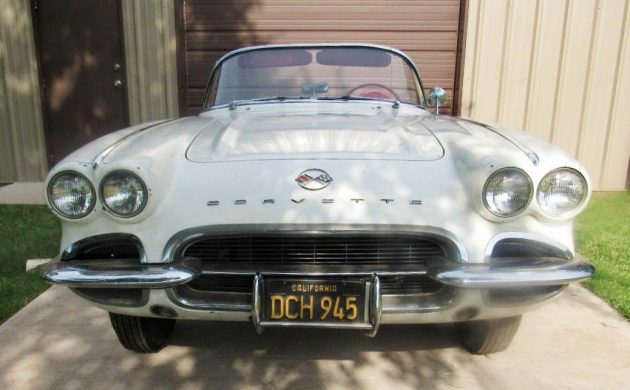 It might be a base model, but this 1962 Corvette seems like the car to get if you've been looking for a C1 that you can drive. It's highly original, although the seller did have the engine rebuilt and it needs the consumables replaced. Since it isn't a showpiece, you could just do what's necessary to get it back on the road and drive it the way it was meant to be. While it's currently in Stillwater, Oklahoma it still retains it's original California black plates, which is a cool feature that helps authenticate the seller's story. So, if this seems like the kind of Corvette that you'd love to have, you can find it here on eBay.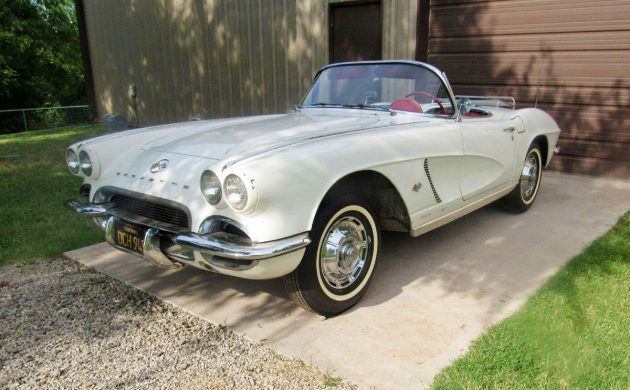 The engine is out of the car, so the seller didn't include any photos of the engine bay. It's said to be the base 250 horsepower 327 V8 and that it has been built to original specs, with the exception of having hardened valve seats installed. They also had the Powerglide rebuilt at the same time, so both are out of the car and will need to be reinstalled. Hopefully, the seller has receipts to show exactly what work was done.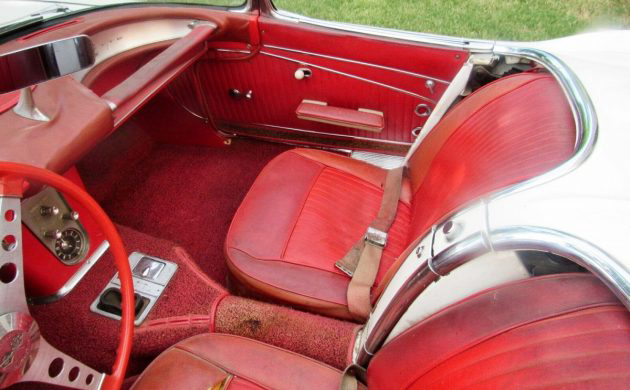 Given the condition of the interior and paint, there's no doubt in my mind that this Corvette really is a survivor. It was clearly cared for but used and enjoyed. The interior could use a good cleaning, some conditioning, and possibly a little restoration work, but could be used as is. You will likely want to get the split seam in the driver's seat repaired before using it too much, but an upholstery shop should be able to fix it easily enough.
To get this Corvette back on the road won't take much more than reinstalling the engine and sorting the brakes, but making it a nice driver will require more work. This really is the kind of car to buy if you want something to fix up and drive. In the end, you will have a survivor you can drive, show off and enjoy. So, what would you do with this C1? Would you just do what it takes to get it going again or would you go ahead and give it a full restoration?