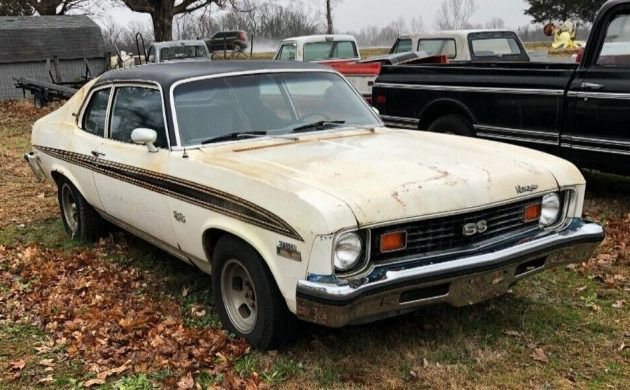 While not the most exotic of unicorns, an SS Nova with the hatchback body isn't exactly the most common muscle car you can find. This is the sort of car where I'll gladly entertain discussions about how the specific configuration makes it a one-of-? car, or what have you, as there cannot be many SS cars running around with the three-door body. Find this unusual Nova here on eBay with bidding over $2,900 and the reserve unmet.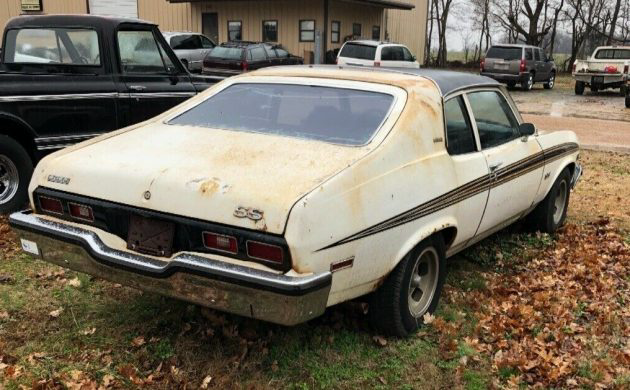 There is a pair of these Nova hatchbacks in the large Georgia collection we've listed here as a Barn Finds Exclusive, and I've been intrigued by this small-volume version of the classic Nova. While the hatchback continues to fight an uphill battle in the U.S. among CUV-hungry consumers, the General saw it fitting to not only build a Nova SS, but to slap the rear liftgate onto one. Much like how enthusiasts today get excited by hot-rod wagons, I have to believe the original owner liked his oddball.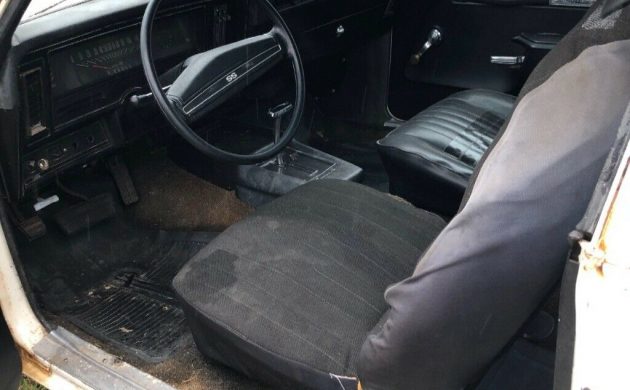 Is a Nova SS an unusual car? No, but I'm guessing most shoppers would opt for the tradition coupe body if they wanted one. The hatchback wasn't exactly popular among U.S. shoppers in the 70s, especially ones that would consider a Nova SS as a new car purchase. This one looks reasonably sound, with a complete interior and the 350 paired to an automatic transmission.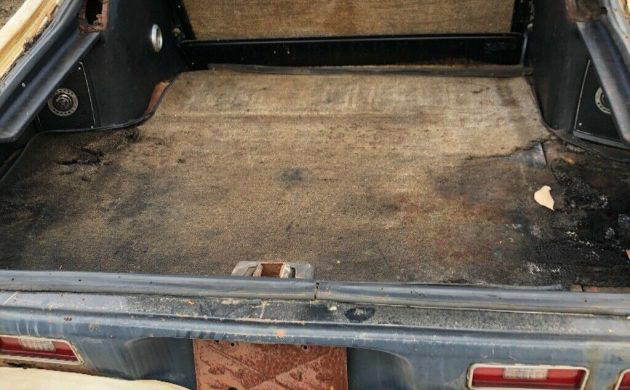 The seller says the side stripes are original, and that it's a true Super Sport with factory air. It still runs, drives, and stops, and has a few rust spots to contend with. The vinyl roof was removed and the roof treated with a sealant to prevent further rusting. Overall, this is a unique car in a field of thousands of Novas still on the road, and I can't see it losing value given the notoriety and genuine SS configuration.
Have something to sell? List it here on Barn Finds!