This 1979 Ford Bronco is a looker wearing its original paint and seemingly all of the many options it received before leaving the factory, and the seller notes he purchased it from the longtime original owner. Broncos seem to be well-loved when found in the care of their original owners, especially when they hail from western states or other places not subjected to months of salt on the road. This one clearly was kept inside when the weather was at its worst, as there doesn't appear to any significant rust anywhere and the interior is spotless. Find it here on eBay with bids approaching $21K and the reserve unmet.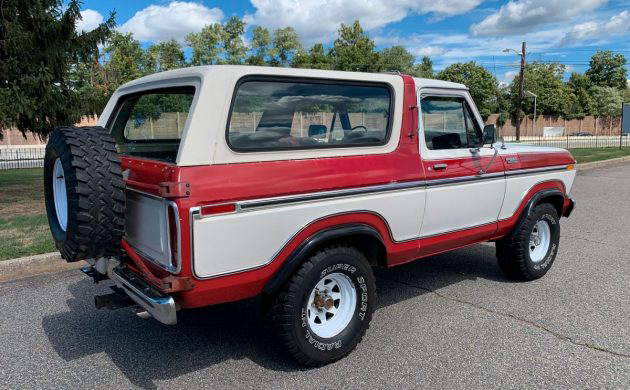 The color combination is a great look for a Bronco of this vintage, and shows virtually no sign of paint fade or other damage. This truck had to have been garaged since new; it simply looks too good for original paint for any other explanation. The original white painted wagon wheels still look sharp, and it's nice to see the matching spare on the rear. Tires have definitely been upgraded – right? That spare looks too wide for a stock tire, but regardless, the wheel wells are filled out nicely. The seller notes the Bronco is equipped with dual Western mirrors, swing-away rear tire carrier, chrome bumpers, and skid plates.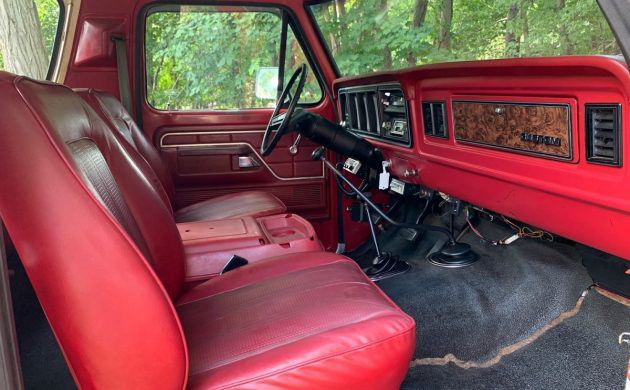 The interior is a treat – we normally don't see such vibrant colors inside a Bronco of this era (or any, really). The cherry-colored seating surfaces and dashboard are both in great shape, along with the door panels and center console. The seller notes that the interior is loaded with options as well, including tilt steering wheel, air conditioning, tinted glass, cigar lighter, and a rear seat. The dash does show a crack, along with the rubber floor mat by the accelerator. Fake wood trim presents nicely, and there's an aftermarket CB radio bolted to the dash to the left of the steering wheel.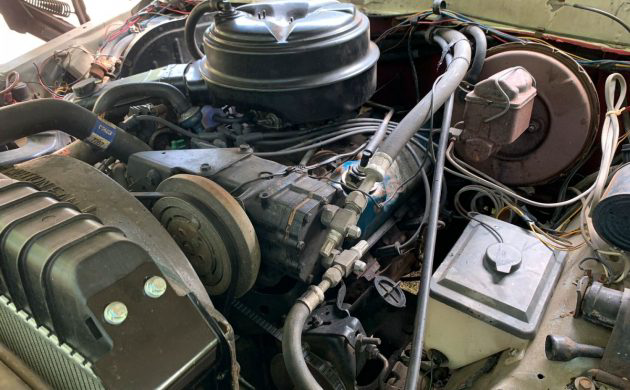 The Brocno features a 351 paired to a four-speed manual, a tasty combination no matter which vehicle it's in. The listing notes the Bronco was optioned with the Oil Bath air cleaner, TractionLoc rear differential, super cooling equipment, "Fuel Tank Max Capacity," and more. Mileage is noted as being just over 106,000, so there's plenty of life left in this highly original, survivor-grade Bronco. The seller is a regular feature on eBay selling minty Broncos, so there's little reason to doubt he's sniffed out another one. What do you think a fair reserve price is for a Bronco like this?