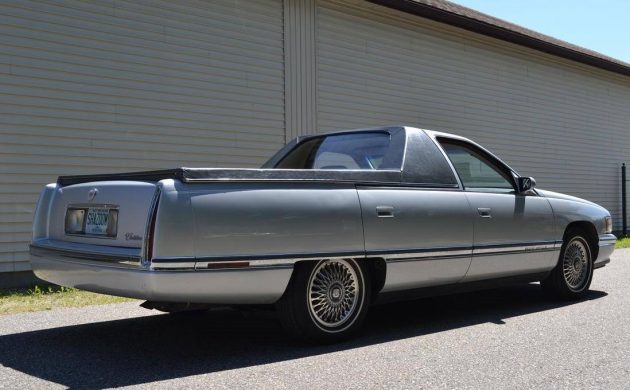 Professional cars can be anything from an ambulance, hearse, limousine, to a flower car. I've lived in North Carolina all my life, and I have to say I have seen very few flower cars. Most funeral homes in this area use cargo vans to transport flowers. However, here is an unusual find. This is a 1994 Cadillac De Ville Flower Car for sale here on Craigslist in Webster, New York.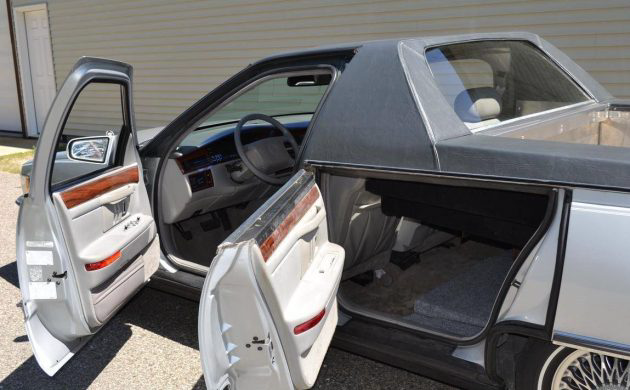 While I guess you could say this is not technically a De Ville, it is based on the front wheel drive De Ville. Since De Ville was no longer making a Coupe De Ville or 2 door model in 1994, the flower car is based on the 4 door Sedan De Ville. A unique feature of this car is while there is a bed for the flowers, you are still able to open the rear doors to access storage under the bed inside behind the front seats. This car was converted by the Wolfgang Coach Company in Pennsylvania. The flower car was only used two years as a funeral vehicle. It has recently had a new vinyl roof and vinyl bed trim installed.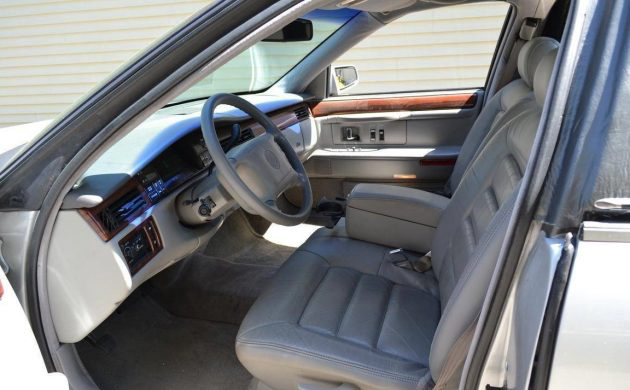 The interior is finished in the same seats you would find in a De Ville. They are leather covered split front bench design. The interior features an electronic dashboard that uses a digital speedometer, trip information, and electronic controls for the heat/air conditioning system. Normal Cadillac features of the period include cruise control, tilt steering wheel, power windows, power door locks, and power seats. Everything on the car works.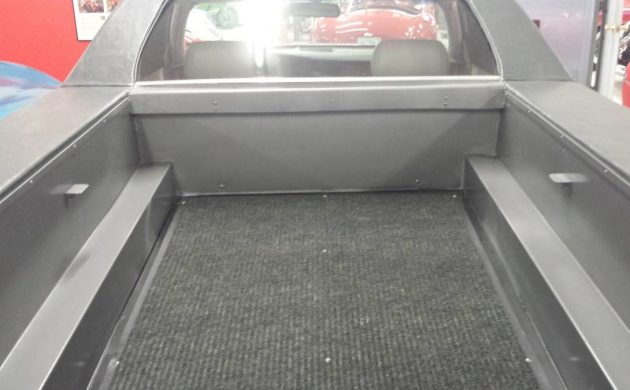 The flower car was recently updated with a stainless steel bed and new bed trim. It also has a stainless steel cover to display the flowers and comes with an artificial display of flowers. A new owner will most likely not use this vehicle for its intended purpose. However, it could be the talk of the auto shows the new owner goes to. It could even see some light duty to haul small items, but remember that there is not a tailgate so items will have to be lifted over the sides.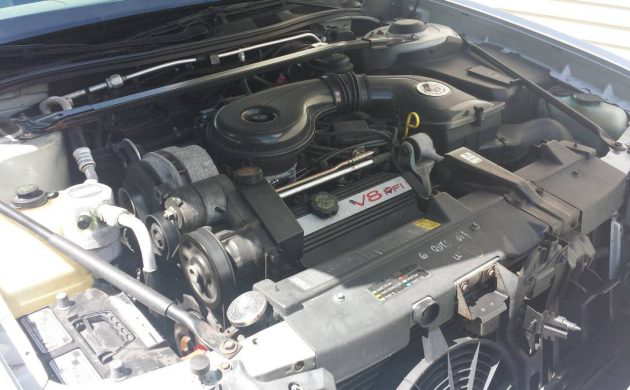 The engine is a V-8. I'm assuming it is a 4.9 liter (299 cubic inches) V-8 that powered the standard De Villes in 1994. The car has recently had a new water pump installed and the air conditioning recharged so it blows cold air. Even though the vehicle was only used two years as a funeral vehicle, it has 73,000 miles. The seller is asking $8,900. Are you someone that likes something a bit different? This may be the vehicle for you.
Have something to sell? List it here on Barn Finds!