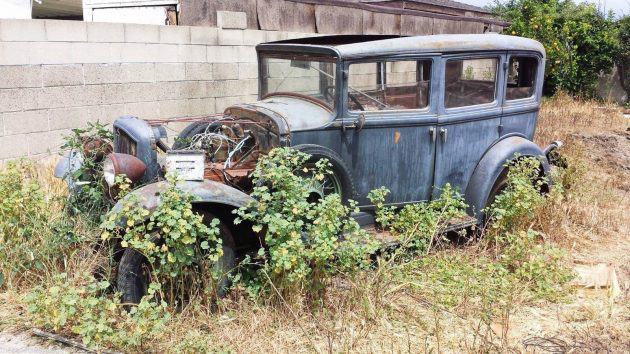 I'm not sure why, but there is just something intriguing about old cars that have been left out for so long that bushes and trees are sprouting up around them. I'm not sure they are the best cars to buy, seeing as they have been left to the elements, but this find actually doesn't look too terrible for an 86 year old car. It's a rather rare DeVaux, which is a little known brand that was based out of Grand Rapids, Michigan. The founder had close ties to Durant Motors, so these cars used quite a few Durant parts. This project is going to need everything, but could be a cool machine. Find it here on eBay in Westminster, California with a BIN of $3,995 and the option to make an offer.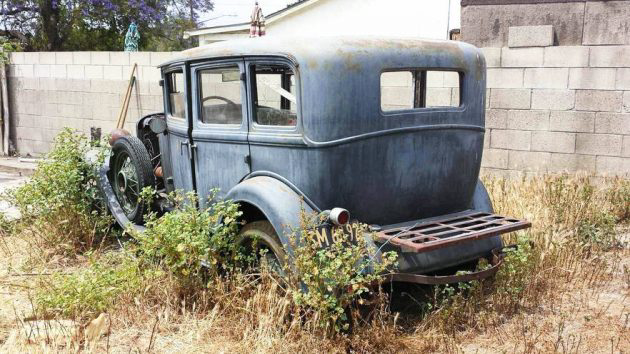 This sedan clearly hasn't been on the road for a long time. The seller states that it has been outside in Huntington Beach, California for at least the last 25 years. There is a parking sticker on the rear bumper for the Huntington Beach Union High School that expired in 1993, so someone must have still be driving it the early '90s. I don't know too many high schoolers that would have wanted to drive a 1931 sedan to school, but I for one would have!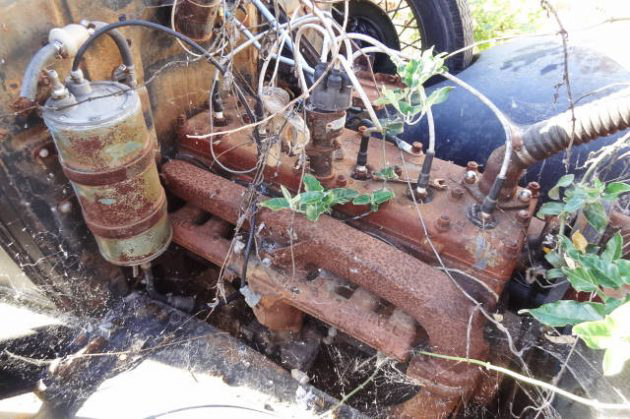 For having sat outside for so many years, it's quite amazing that the engine isn't seized, but the seller claims it turns over freely. Obviously it doesn't run, but that's not a big surprise. DeVaux sourced their engines from Continental Motor Company and are essentially modified model 22-A. They received a modified head with individual intake and exhaust ports for each cylinder. For a modestly priced car, they produced a decent amount of power, between 70 and 80 horse.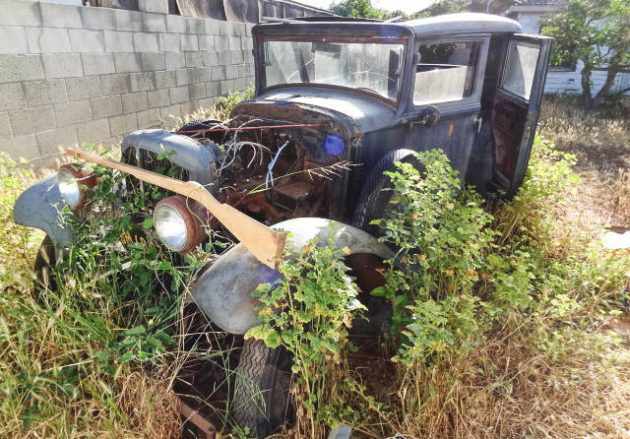 I'll admit, I doubt this car is worth the seller's asking price, but it really is an interesting piece of automotive history. They are quite rare and there just isn't a huge market for them, but I'm sure someone out there would enjoy having it. Personally, I'd get it running, replace the rotted wood, put together a basic interior and just drive the heck out of it! But I'm curious to hear what you would do with it if you were to take it on?