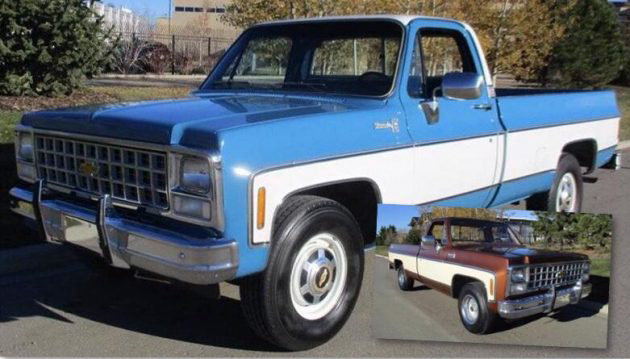 These two 1980 Chevrolet pickups were said to be found on a farm in a "well sealed barn" in Canada.  They are essentially new trucks with virtually no miles and are a little bit of a mystery.  The blue truck is a C20 and can be found here on Hemmings with an asking price of $37,500.  The brown truck is a C10 and can be found here on Hemmings with an asking price of $34,500.  Both trucks are now located in Holliston, Massachusetts.  What is your theory behind the history of these trucks?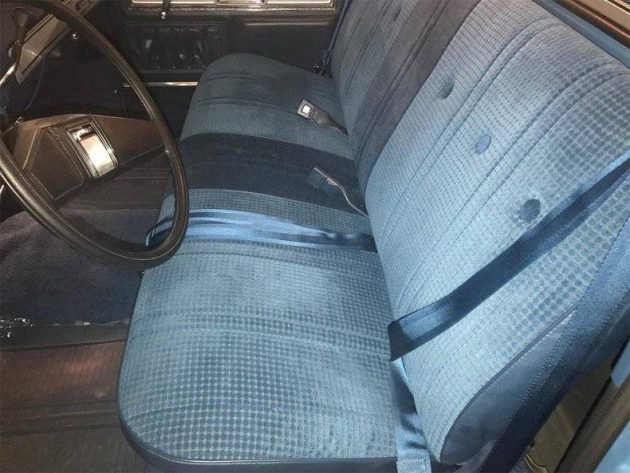 The blue truck is a C20 and is reported to have only 450 original miles!  There are only a few pictures of each of these trucks, so it's a little hard to determine the accuracy of the statements in the ad.  Certainly based on the photo above, the interior of this truck looks all original and amazing.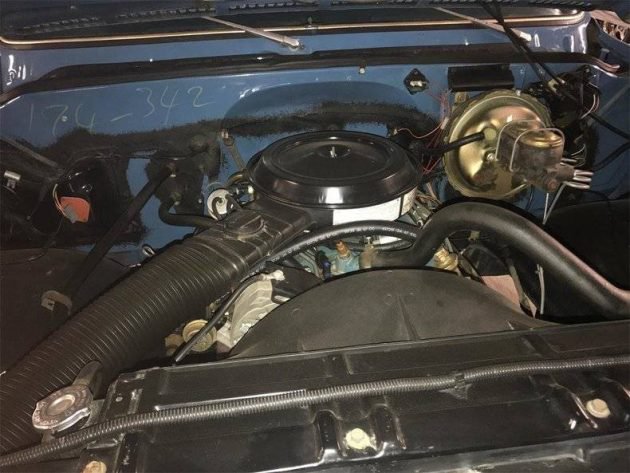 The engine is a 350 cubic inch V8 that is backed by an automatic transmission.  You can see what appears to be factory markings on the firewall which look to be authentic.  Certainly any vehicle can be made to look original, but these trucks seem to be the real deal.  Obviously, documentation along with a detailed inspection will be warranted to verify the accuracy of the provenance.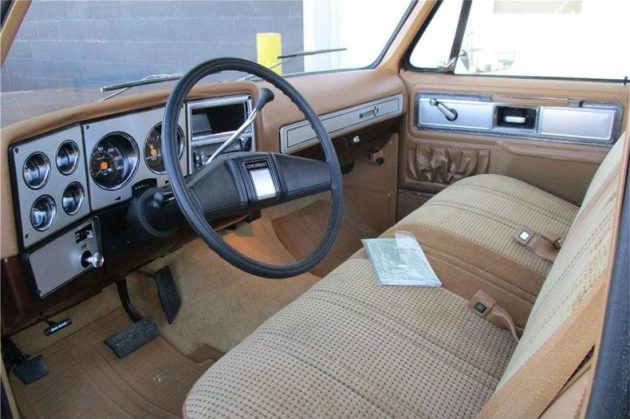 The photo of the interior of the brown C10 tells more of a story than the C20.  You can clearly see what appears to be an authentic and original interior.  This truck is said to have 970 miles on the odometer and looks the part!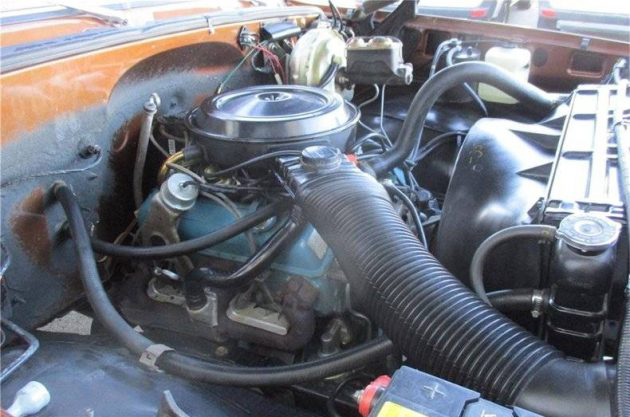 The engine in the C10 is also 350 cubic inches with an automatic transmission.  While not as clean as the engine bay of the other truck, this one looks fairly original also.  The ad states that both trucks have had fuel and brake lines purged.  Here's the big question…What is the story with these trucks?  Were they forgotten inventory from a dealership?  Did the owner (for some reason) buy two trucks the same year and then not drive them?  Hopefully the seller has some answers.  If you are going to ask $72,000 for a pair of 1980 Chevy trucks, you better have some proof they are what you say they are.
Have something to sell? List it here on Barn Finds!