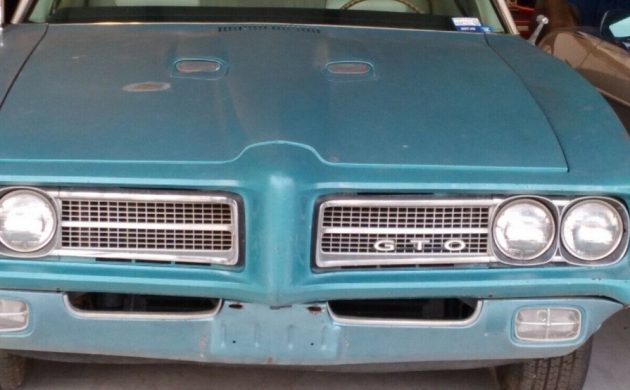 This 1969 Pontiac GTO is a one-owner classic that has been parked on blocks in a California garage since 1985. Sadly, that owner recently passed away, so the GTO has been placed on the market to settle his estate. The listing indicates that the GTO has 33,800 miles on the clock, but these have been accumulated in a somewhat convoluted way. Today, the GTO calls Oceanside, California, home, but that could change following the auction being conducted here on eBay. Bidding is sitting at $12,000, but the reserve hasn't been met. I have to say a big thank you to Barn Finder Tommy T-Tops for referring the Pontiac to us.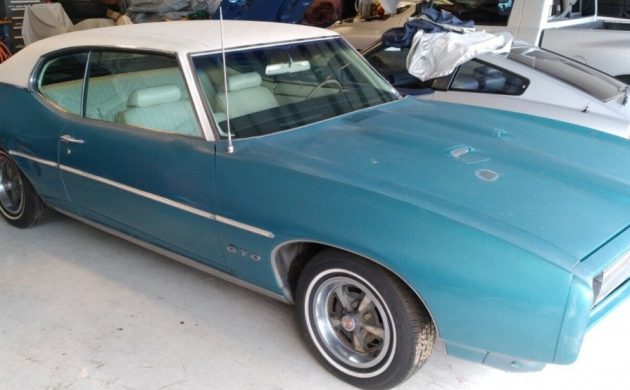 The owner purchased the Crystal Turquoise GTO back in 1969 in Virginia, but it didn't stay there for long. He relocated to Florida, and from there, he found his way to Hawaii. He then shifted to California, and it was there that the car was parked on blocks in 1985. It has emerged from its long slumber and remains in pretty decent condition. The paint is showing its age, and the same is true of the vinyl top. The panels are straight, and rust issues are surprisingly minimal, given that it has had exposure to salt air. The floors and frame are clean, but there is heavy surface corrosion on the inner trunk pan. It doesn't appear that this has penetrated the steel, so treating and painting it could stop the problem in its tracks. The lower rear quarter panels and areas over the rear wheel opening have some issues, as do the outer fenders. None of this is severe, and I believe that patches should address those problems. The original Rally II wheels have some surface corrosion, so I would be inclined to restore those. The exterior trim looks good, and there are no apparent problems with the Soft Ray glass.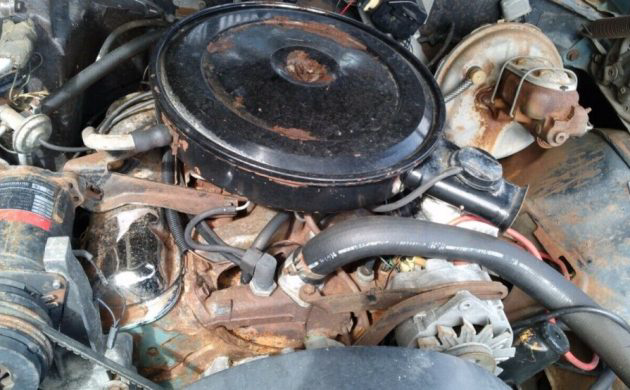 The Pontiac is a numbers-matching car that features a 400ci V8, a 3-speed Turbo Hydramatic transmission, a Safe-T-Track rear end, power steering, and power front disc brakes. When it rolled off the showroom floor, this was a fairly fast car. Any classic that can demolish the ¼ mile in 14.7 seconds is not going to find itself tagged as a slug. I can't be sure, but I suspect that the GTO hasn't fired a shot in anger since it was parked in 1985. The seller says that he has made no attempt to coax the car back to life, and I have no problems with that. If I were considering purchasing the vehicle as it stands, I wouldn't want it touched. Most buyers would like to approach this task their own way because if something unexpected goes wrong, the responsibility falls squarely at their feet. There's nothing worse than trying to fix someone else's disaster in a case like this. The only thing that I wish the seller had done was check to see if the 400 still turns freely. If it does, getting it running again might be a possibility without a lot of work.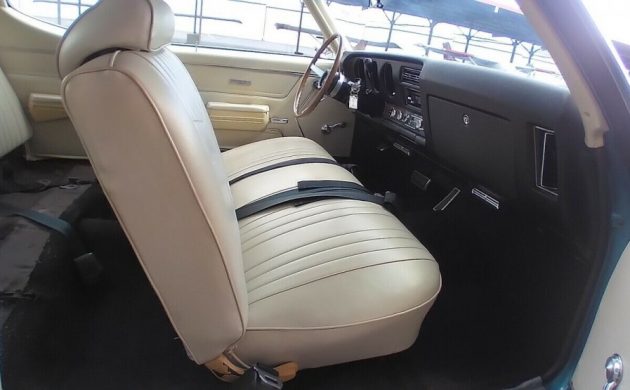 I admit that this photo has me scratching my head a bit. The Pontiac's interior looks extremely nice, and it has all of the hallmarks of a car that has been treated with respect. It's only when you look more closely that you realize that the back seat base is missing. This doesn't rate a mention in the listing, and it isn't visible in any other photos. Is it missing, or has it simply been removed for some reason? Your guess is as good as mine on that score. Looking beyond that, it is a brave person who chooses to order their car with Parchment interior trim. A color this light looks incredible when it is fresh, but it has its weaknesses. The vinyl tends to go yellow easily, while it is also prone to becoming dirty, marked, and stained. This interior trim hasn't suffered that fate and still presents well. The carpet looks pretty good, while the dash and pad are nicely preserved. The original owner ordered the car with an AM/FM radio with a rear speaker, but a radio/cassette player has replaced this. The dash hasn't been cut to accommodate this, and the original controls are intact, so sourcing the correct radio shouldn't be a problem. All of the other extras that the original owner ordered remain intact. These include the air conditioning, a rear defogger, a sports wheel, and a rally gauge cluster.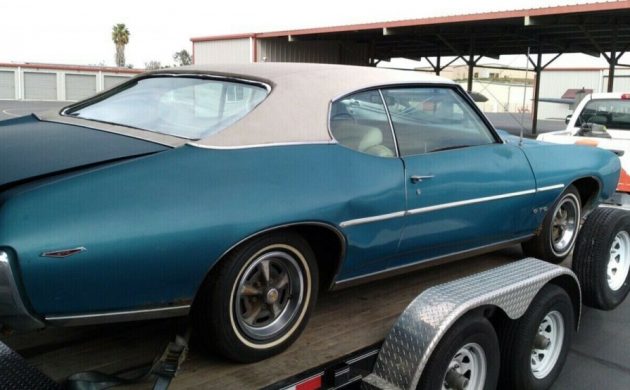 Bidding on this 1969 GTO has been healthy, but I wouldn't class it as frantic. Given the potential that appears to lurk here, I expected there to be more than 21 bids to this point. It could be a case of a few interested individuals who have tested the water but are holding out to the last moment before they make their play on this classic. If that is the case, I wouldn't be surprised to see the bidding work its way towards $16,000, or possibly a bit more. It seems to represent a straightforward restoration project, and if the work is performed well, it is a car that could threaten $50,000 once complete. Even if the bidding passes $20,000, that still leaves a fair chunk of change before its financial viability is called into question. This auction could be worth watching because I believe that it might heat up fairly soon.