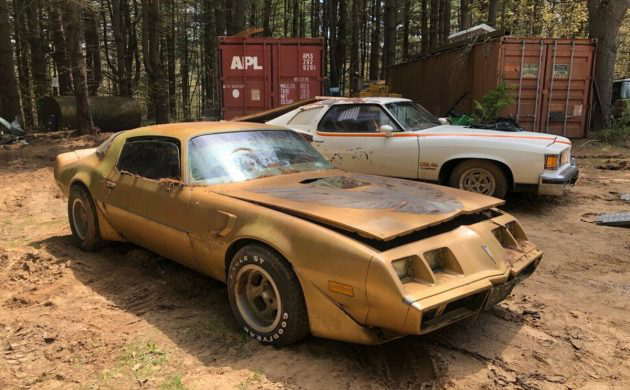 Don't look past this 1980 Solar Gold Pontiac Trans Am at the 1977 Can Am behind it. The feature of this article is the car in front! You can see more pictures of the car here on eBay. The car is bid to $1,650 and has less than 2 days remaining in the auction. The Trans Am is located in East Greenbush, New York and was purchased by the seller from an impound lot. The Trans Am carried the touch for performance cars from 1973-1979 but Pontiac dropped the large displacement V8s in 1980.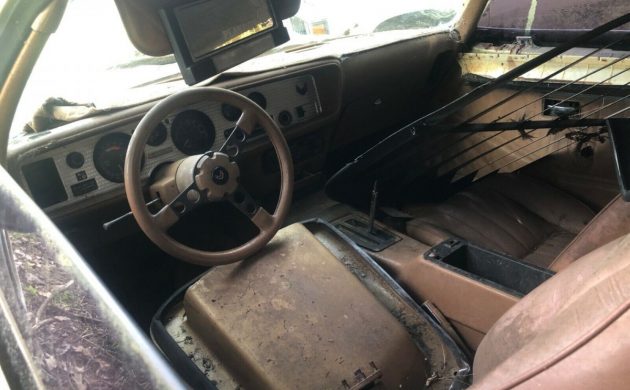 The interior of this car is trashed but it does contain the hood scoop. The base tan interior might be able to be cleaned up and the dash is said to have only one crack. The car is not well optioned but does appear to have a rear defroster. The Trans Am is being sold on a New York bill of sale because the original title is lost. The towing company that had the car claimed the water pump off the car so it is not running.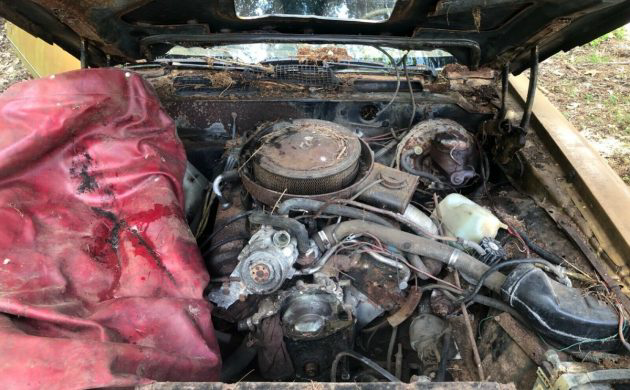 As you can tell, there are a few other problems with getting this car running. The seller states the car has been off the road since 1997 and the car is rusty throughout. The rear of the car seems to be the worst and the rear frame rails are rotted away. Fortunately, the front and rear bumpers and the spoilers are plastic and fiberglass or they would be gone also.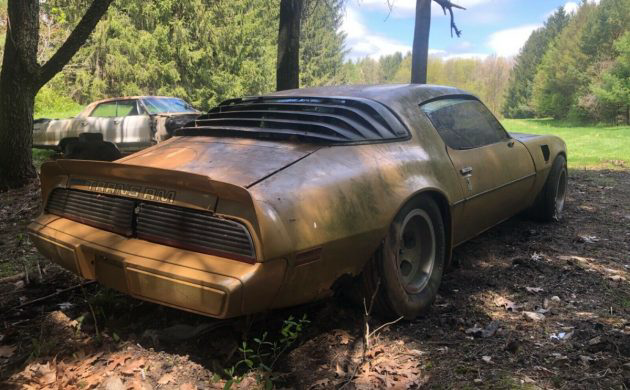 This car would have been equipped with the Pontiac 301 cubic inch V8 engine from the factory which delivered only 155 horsepower and was a shadow of earlier Trans Ams in terms of performance. With approximately 50,000 Trans Ams built in 1980 this car is not rare. Unfortunately, the seller states that he is keeping the rear window louvers. So is this car worth saving or parted out to keep other Trans Ams on the road?
Have something to sell? List it here on Barn Finds!