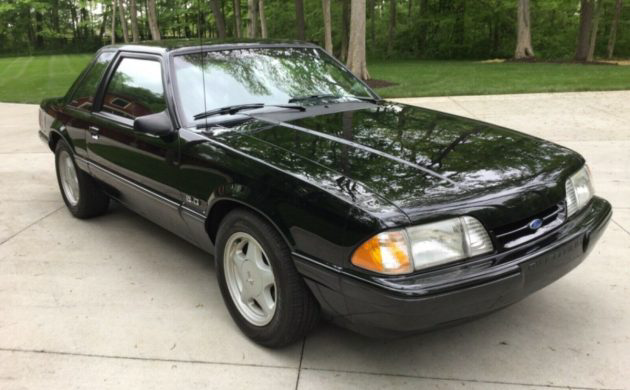 There was a time when it seemed like a notchback Mustang was a hard car to find; now, they are seemingly up for grabs every week on eBay. This one is made slightly more special for being a low-mileage specimen that has been equipped with a Paxton supercharger since it was nearly new in 1993. The seller notes there's a mere 34,232 miles on the clock and that the car runs and drives as well as it should. There are some minor maintenance needs to address but overall, this is a bit of  a bargain for both the performance and high levels of preservation on display. Find it here on eBay with bids to $26,100 and no reserve.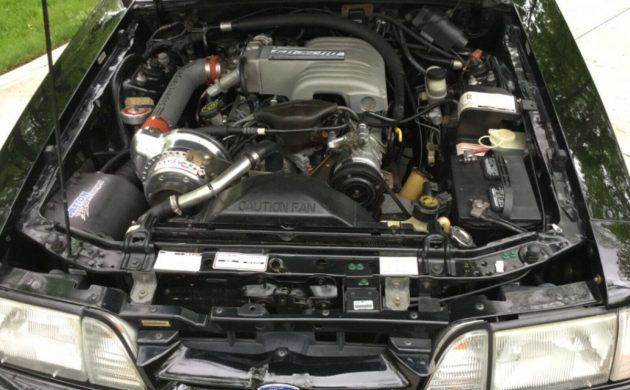 To me, the installation of aftermarket parts is always made less egregious the closer it happened to when the car was new or nearly so. I don't know why that is, other than it speaks to an owner who wanted the best, right out of the box. When a car is on its third or fourth owner and it starts getting the bolt-ons thrown at it, it just seems like any other used performance car. Regardless, the Mustang remains in excellent cosmetic condition, and the supercharger installation looks clean enough to have been put there by the factory. The original tires also remain with the Mustang, removed with just 18,000 miles under them.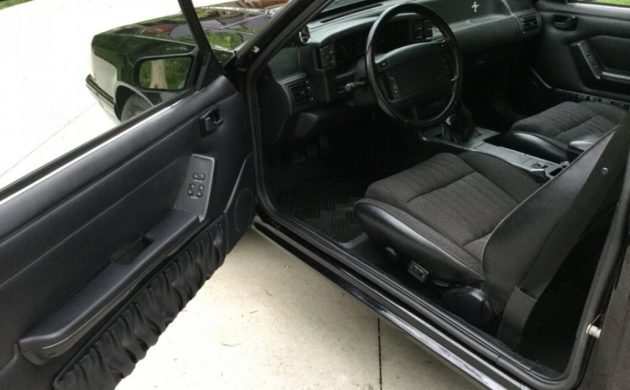 Here's the trifecta, if you will, as to what makes this Fox body notchback so desirable: the black cloth interior. Black on black is an immensely desirable combo if you're a Fox body collector, and in all the ones I've written up in the last few years, I honestly feel like I can count on one hand the number of times this combination has appeared. All of the other features you want to see in a Mustang of this generation are accounted for, like the non-saggy door map pockets and a factory steering wheel still in place. However, that airbag module is throwing a fault code at the moment and will have to be dealt with. The radio is also inop.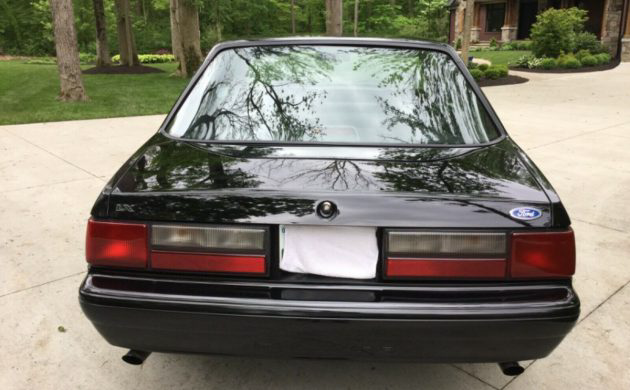 The seller says he believes the paint is original but clearly isn't swearing to it. Regardless, all of the VIN tags are intact, so it likely hasn't been in a significant enough collision to warrant extensive bodywork even if some of the paint isn't from the factory. The Mustang has been in Florida since new, and likely driven sparingly considering the mileage. When you put it all together, this is likely one of the more collectible Fox body Mustangs available right now that isn't a Cobra or some other limited production model, especially since you can remove the supercharger if a 100 percent stock example is what you crave. However, given the additional performance on hand in a sleepy, stock GT body, why would you?
Have something to sell? List it here on Barn Finds!