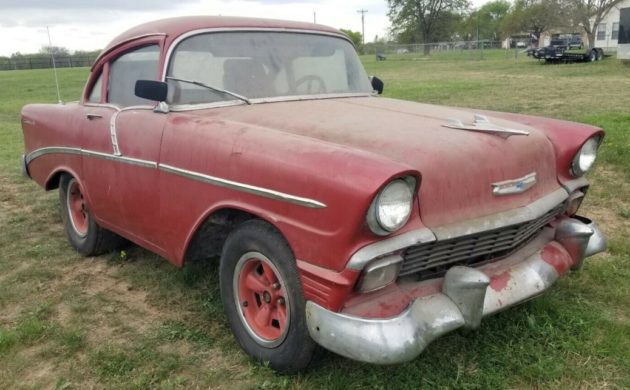 Don't adjust that video screen! And I assure you that the above image, unlike many that you find on the internet, is not PhotoShopped. While you may like or hate them, Barn Finds has uncovered a lot of "shorties" over the years (click here to look at them). Rarely do the lines work out well, but this 1956 Chevrolet is the exception in my opinion. It's located in San Antonio, Texas and is listed for sale here on eBay, where the buy it now price is $5,500 and lower offers than that are welcomed.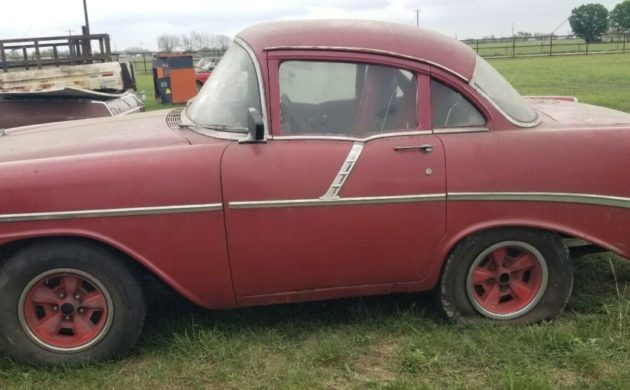 I'm in the unusual group that actually prefers the lines of the '56 over the '55 and '57 Chevrolets. Not as subdued as the '55 but not as over the top as the '57, a pretty 1956 Chevrolet, mildly customized, is a beautiful ride by most standards. This car started out as a four-door and was shortened sometime in the 1980s. So don't go blaming the current seller; they just found the car after at least a five-year storage period. And someone actually took the time to make the roofline and trim right! Kudos to the original builder!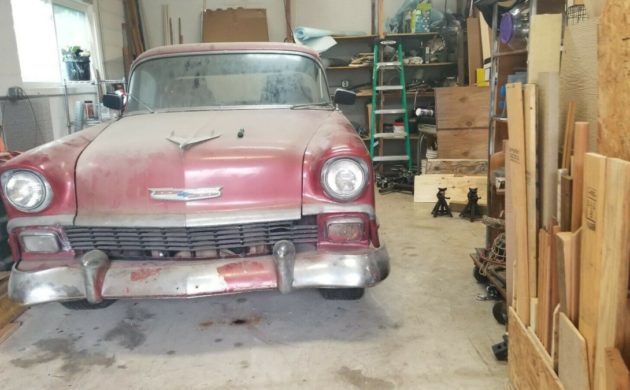 The seller tells us that the car will need both rocker panels replaced, but the trunk is solid. There is also some old patchwork on the inner wheelwells.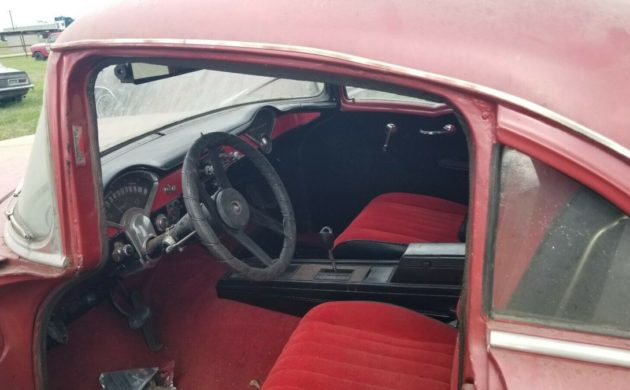 The interior even seems to have been completed fairly tastefully and might clean up just fine. I think updating the steering wheel and a good detail session would go a long way to making the inside presentable.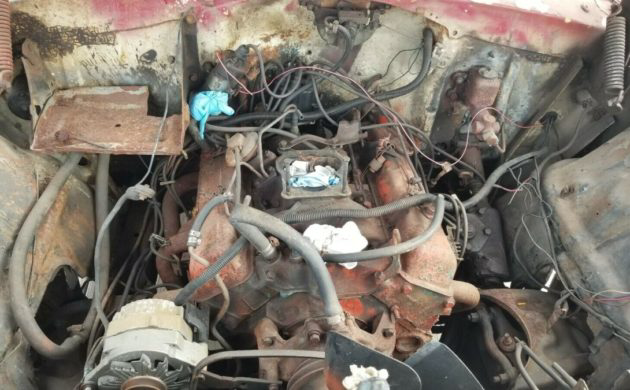 The seller is somewhat vague about the drivetrain, stating that it's from some early 1980s Camaro. I'm sure it's a 350 of some type. This is one case where rather than bemoan the "ruining" of a "classic" (queue the four-door haters here that wouldn't have liked the car in it's original form anyway), let's look at how unique this could be finished! I'll bet you'd have more folks looking this car over at a car show than the pristine 1956 restomod that could be parked next to it!