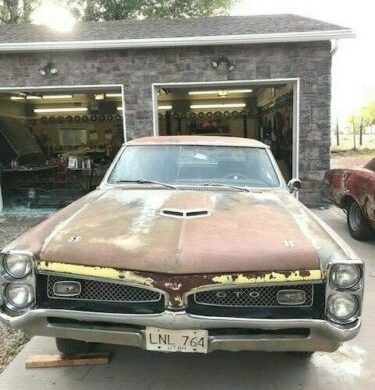 Below that somewhat baked exterior lies a Pontiac GTO that is a solid candidate for restoration. If someone grabs this classic and returns it to its former glory, then they will find themselves the owner of a desirable and potent classic that will make them the envy of plenty of muscle car enthusiasts. If you would like to be that person, then you will find the Pontiac located in Lapoint, Utah, and listed for sale here on eBay. Bidding has now reached $7,400, and the reserve has been met.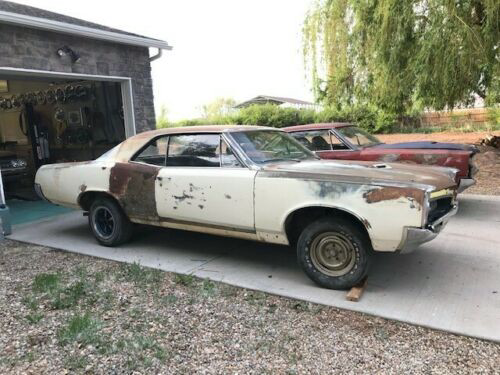 I'm not going to shy away from the fact that the Montego Cream GTO has surface corrosion…and plenty of it. However, when you clean that away, what you are left with is a Pontiac with little in the way of penetrating rust. We do get a bit of a look at the floors, and these appear to be just as solid as the owner claims. He also states that the trunk pan is in a similar state, which would seem to mean that the next owner is not going to be facing the prospect of wholesale sheet-metal replacement. The exterior photos are not the greatest, but once again, they seem to show panels with little in the way of tin worm. The owner holds PHS documentation, and this indicates that the GTO rolled off the production line fitted with Soft Ray glass. This all remains present and seems to be in good condition. One investment that the next owner will need to make is to purchase a fair amount of exterior trim and chrome. There are quite a few items that are missing, and some of what remains will either require restoration, or replacement.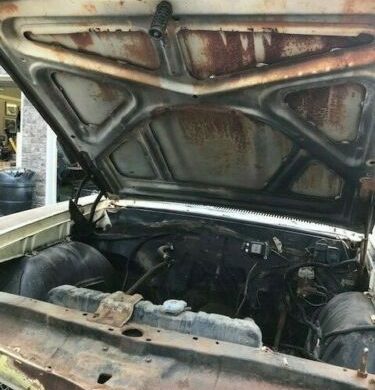 Probably the main reason why the reserve on the GTO has been set so low revolves around what we find under the hood, which is essentially a lot of fresh air. The car originally came equipped with the prerequisite 400ci V8, along with an M20 manual transmission, and a 3.55 Posi rear end. It would appear that the rear end is still present, but the motor and transmission disappeared many moons ago. That will leave it as a matter of choices as to what the buyer slots into the empty space, and whether they select a faithful restoration, or whether following the path of a restomod project is more to their liking. Personally, I would be attempting to source a date-correct engine and transmission if I found the Pontiac parked in my workshop, and while I suspect that there will be plenty of people who agree with me, I would be willing to bet that there will also be a fair few who will have other ideas. Once again, it is simply a matter of personal taste.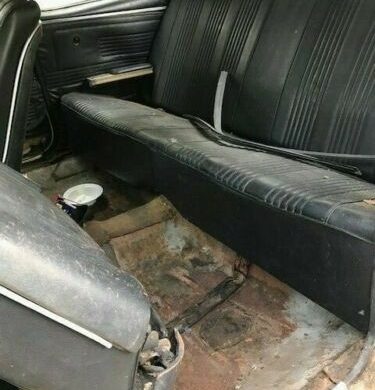 I get the impression from the listing that the interior is basically complete, but this photo is as close as we get to the owner showing us around inside the vehicle. It did come nicely equipped with black upholstery, bucket seats, and a console. The rear seat and trim look like they might respond to a thorough clean, but the rest of it is an unknown quantity. If the remaining trim is in good condition, then that will be a pleasant surprise. Even if it requires a full restoration, trim kits are readily available, and whilst not particularly cheap, the end product is well worth the expense.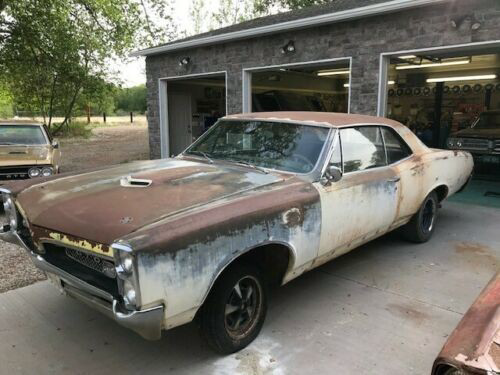 Once restored, this 1967 GTO could be an extremely nice car, and there is no doubt that it would attract plenty of admiring glances and knowledgable comments wherever it went. It is going to take some work to get it to that point, but at least it does appear as though the next buyer will be commencing the restoration from a fairly solid foundation. If the bidding stays somewhere around its current level, then it could also represent a very affordable way for someone to own a real GTO. Do we have any readers who find themselves tempted by that thought?
Have something to sell? List it here on Barn Finds!