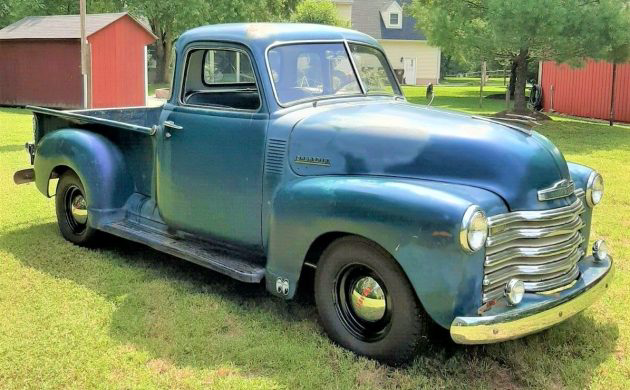 There's something to be said for the simple, no-frills workhorses that helped America get back on its feet after WWII. An engine, four wheels, crank windows and a heater – what more did we really NEED in those days? We present to you today this '49 Chevy, only mildly altered from stock, up on eBay here in Delmar, Maryland. Less than 48 hours left, let's check it out!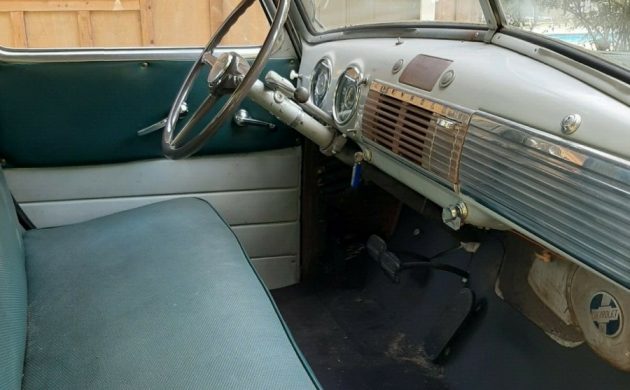 When Louis Chevrolet and GM founder William Durant started doing their thing in November of 1911, they couldn't possibly have known what lofty heights and sub-terranean lows the company would reach over the next hundred years or so,  and what a wide range of machines their small endeavor would eventually produce. Today, many millions of vehicles of all kinds have been produced, around the world, all bearing some semblance of the Chevrolet name and iconic "bowtie" logo.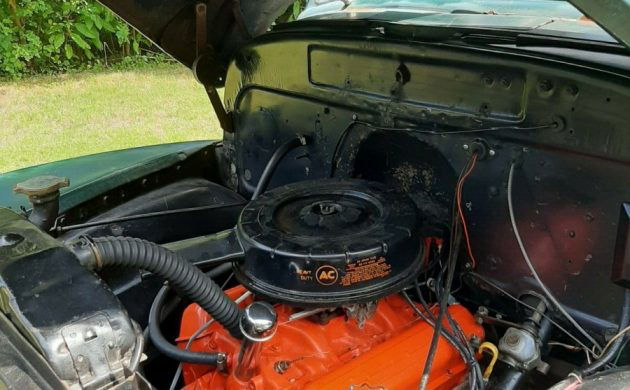 The truck we see before us today has that well-used but fully functional vibe. The seller provides us with some really good pictures (even if they are all sideways) and a decent description. We're told and can see that its heart has been transplanted with a 283-cubic-inch Chevy V8, and that its drive axle is now one from a '57 Chevy passenger car. It's got a three-speed manual transmission, all new wiring, and we are led to believe that it has very little rust. Apparently, everything works as it should, so there's one less headache for the next owner.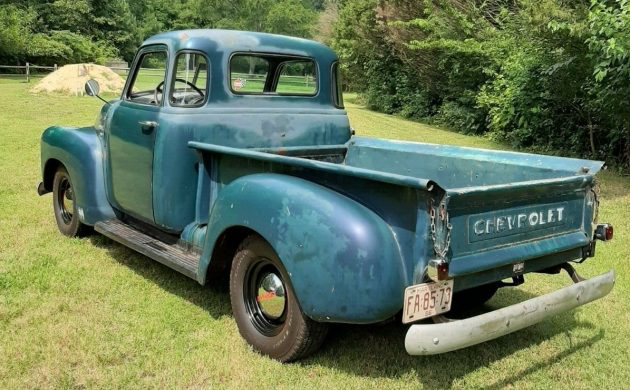 Let me tell you, I dig trucks like this. I dig fancypants trucks, too, but there's just a certain something about a well-put-together vintage machine that doesn't have all the whistles and bells of modern technology stuffed inside.  After all, what do we really NEED in a truck, anyway?
That's what I think, how about you? Let us know in the comments!