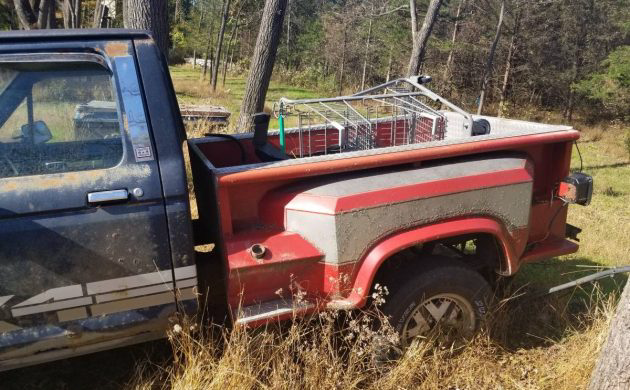 At first I was skeptical of this seller's claims that this Ford Ranger "Shadow" edition was a one of 15 truck, and it isn't really – but the bed does appear to be a rare article that existed in prototype form only. The "Shadow" bed, according to various internet sources, was sent to a few dealers as a complete truck (15 of which were made) or just in bed form, with the quantity cited of just five standalone beds sent out for fitting. The details are still a bit hazy, but you'll find the bed here on craigslist for $1,000 or the whole truck for $1,400.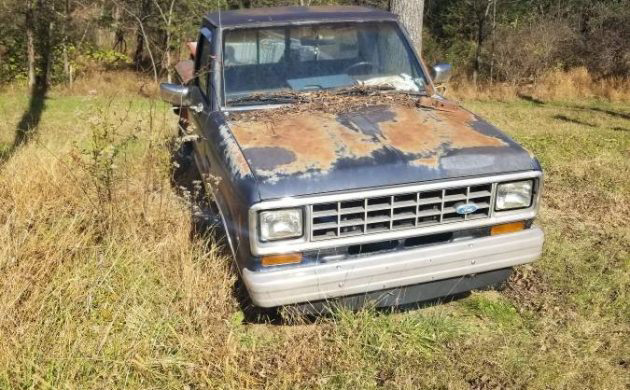 Thanks to Barn Finds reader Levi for the find. The seller's truck appears to be like any other Ford Ranger of the 80s, with the rare bed tacked on at some point. The bed is a fiberglass, short-box stepside design that Ford apparently wanted to test the market viability of. It was a short-lived project, as evidenced by the meager production numbers. A complete original truck would be quite a find, but one of the five "test beds" is worth saving as well.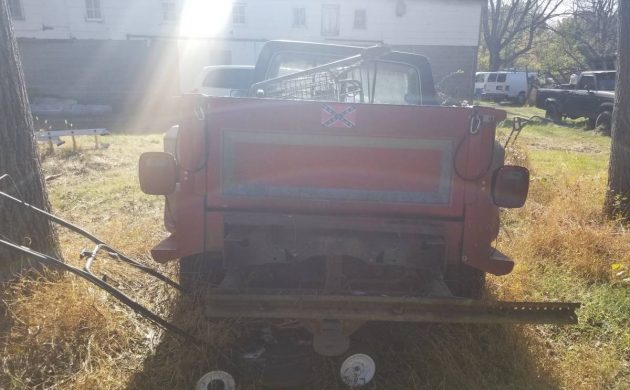 The question is whether this bed was removed from one of the 15 complete Rangers, or if it is indeed one of the five "optional" beds that dealers could fit to a truck on their lots. The obscurity factor is high here, but the question remains whether that alone drives desirability or value. The seller says that interest is rising in this generation Ranger, but I don't buy it. For many people, this is still just a tired economy-spec pickup truck.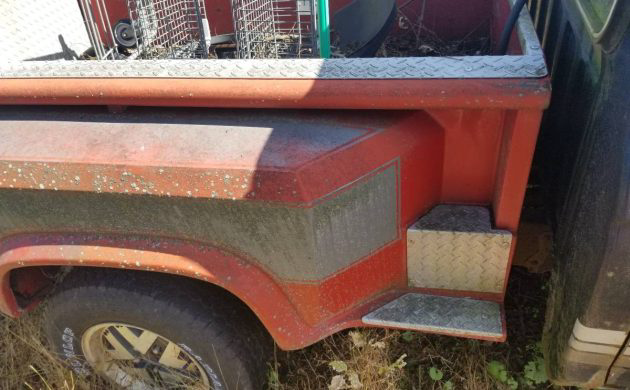 The stepside bed is also an interesting footnote in domestic truck styling. It seems like there was always a demographic that wanted to add this boxy fixture to the rear of even a narrow-track truck like the Ranger. While the sidesteps were a smart feature worth having, I suspect it's a good thing the overly-generous flares fad died out – but I'd love to know if the seller ends up finding a fellow Ranger fanatic who wants one of these rare "Shadow" beds for their restoration project. Would you buy it?
Have something to sell? List it here on Barn Finds!