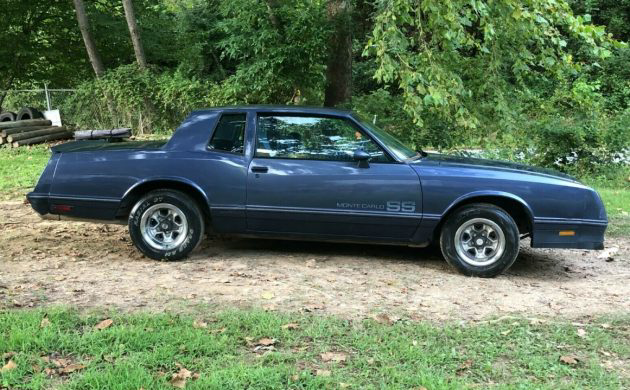 The owner of this 1984 Chevrolet Monte Carlo SS claims that it is finished in a rare color. There is no denying that it is a striking looking vehicle, and it is one that would seem to need very little to take it to the next level. If you think that you have what it takes to achieve this, then you will find the SS located in Harts, West Virginia, and listed for sale here on eBay. Bidding on the Monte Carlo has been spirited and has pushed the price along to $8,101. At that price, the reserve has now been met.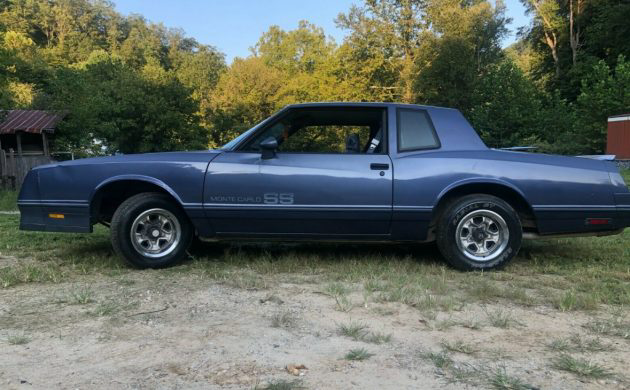 A rare color is always going to have some impact on the potential value of a classic car. This SS is finished in Light French Blue Metallic, which the owner claims is a rare shade on an SS. I wasn't sure about this claim, so I've undertaken some investigation. It appears that there are no definitive records from Chevrolet on the color breakdown for the 1984 SS, so the claim seems difficult to verify. However, maybe one of our knowledgeable Barn finds readers might have access to some information that I haven't been able to locate. I would certainly welcome any input on this front. The paint is said to be original, and given the fragility of paint finishes during the 1980s, it has survived exceptionally well. It still holds a deep shine, there are no signs of any significant fading or deterioration, and the stripes and decals are all in good order. The panels are relatively straight, although there is a noticeable dent on the driver's side front fender. There are no signs of any rust problems, and the owner doesn't mention any in the listing. The original wheels are in respectable condition, although it does look like they might be lightly stained by brake dust.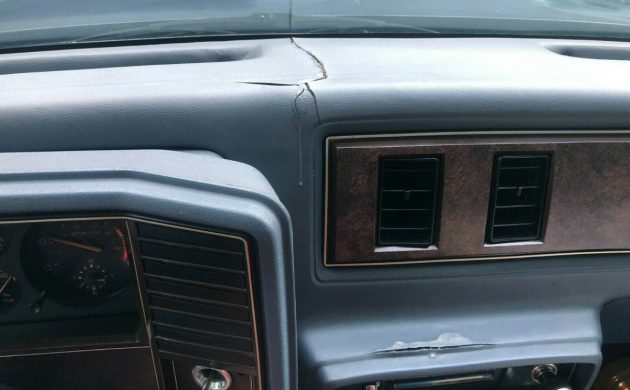 The owner doesn't provide any full pictures of the interior, but this shot demonstrates some of the more apparent flaws inside the vehicle. The dash has several cracks, while the outer edges of the front seats look like they have some wear. The owner does mention some separation of the headliner, but we can't see how bad this is. The rear seat is in good condition, and what can be seen of the carpet looks quite promising. The SS is fitted with working air conditioning and power windows. I believe that it also features a tilt wheel, remote exterior mirrors, and cruise control looks like it might be a possible inclusion.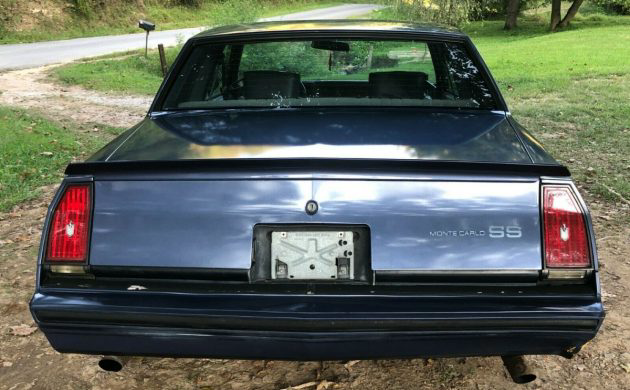 There are no engine photos supplied with the listing, but we do know that the Monte Carlo comes equipped with a 305ci V8, a TH-350C automatic transmission, power steering, and power brakes. If the SS is as mechanically healthy as the owner claims, then the engine should be punching out 180hp. This would allow the vehicle to cover the ¼ mile in 16.5 seconds. Originality would seem to be the key here because apart from consumables like oil, filters, and the battery, everything is said to be as it was when the car rolled off the production line. It is even claimed that all of the hoses and belts are original. From a mechanical perspective, it appears to be good news. The owner states that the Monte Carlo runs and drives well.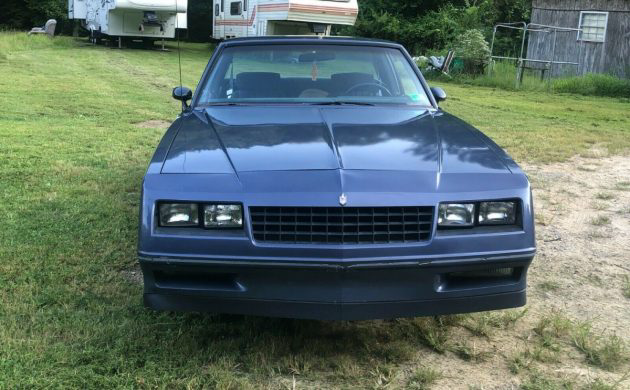 This 1984 Monte Carlo SS isn't perfect, but it is a 1980s classic that is worth a serious look. It appears to be rust-free and original, which makes it a sound starting point for a cosmetic restoration. The interest that has been shown in this car up to this point reflects its potential value. It is possible to find tidy driver-quality examples for around $15,000. However, if a buyer is searching for spotless presentation, then they need to have at least $23,000 in their wallet. If the bidding stays somewhere around the current level, then this has the potential to be a great project car that makes sound financial sense.