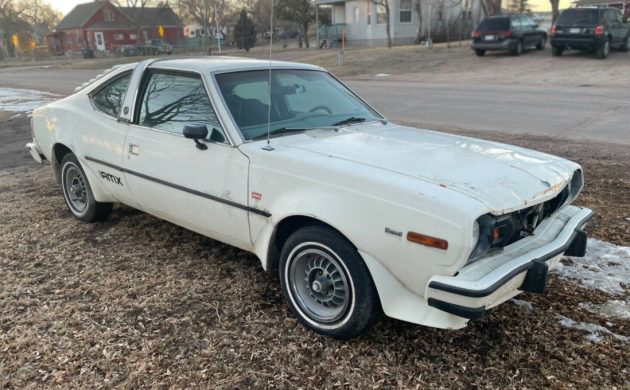 There's a buy-it-now price of $3,650 on a 1977 AMC Hornet AMX Levi's Edition that looks this great?! To avoid any clickbait accusations, there is work to do on this car but those louvers, wheels, and everything else looks great in this opening photo. The seller has this one listed here on eBay in Peyton, Colorado and that asking price sure seems like a deal to me. Thanks to Larry D. for sending in this tip!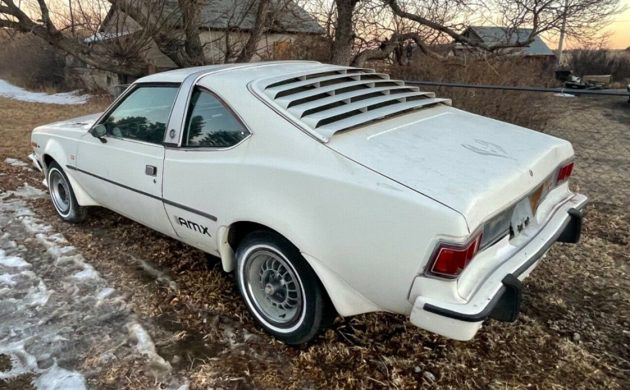 This car looks good from this angle, too. The seller does lay it down, though, saying that the original owner hit a deer and then parked the car and it's been sitting for years. We don't know how many years but it's been parked for years and there's also no title. There doesn't appear to be an overwhelming amount of deer damage so I'm not quite sure why they just gave up and parked it after that accident.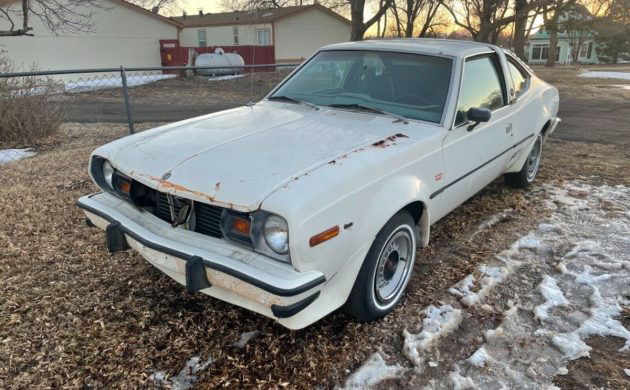 There's some typical rust on the fenders as shown in the photo above, but they say that's about it, rust-wise. AMC brought back the AMX in 1977 and they based it on the Hornet so it's not a muscle car of the classic AMX era. But in that same year, 1977, everyone had to deal with the movie Saturday Night Fever so even AMC had other things on their mind. The Hornet AMX was only made for the 1977 model year as that was the last year for the Hornet before the Concord took its place.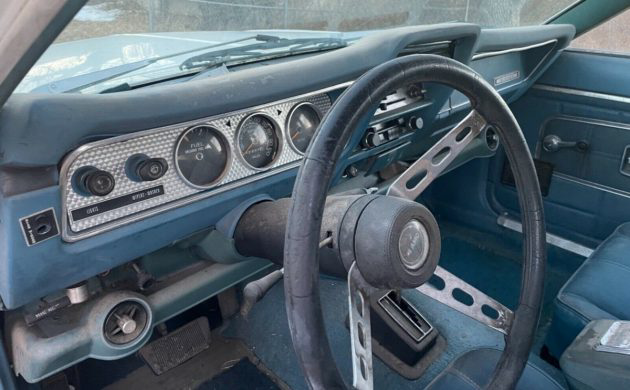 I'm not sure if this car sat outside for years or not, but the corner of the dash is a bit warped in the photo above. Otherwise, it looks good, if not a bit dirty and worn inside. The odometer shows 42,421 miles and that could be original miles, not 142,421 by the way things look. This car is one of the very few Levi's editions with the denim-like seating material and overall they look good. The back seat looks maybe either dusty or faded, and the carpet "needs replaced", as the kids say in 2021, or maybe it could just be cleaned. The rear cargo area is big enough for most loads that normal people carry on a daily basis. Did I mention the air-conditioning, which was a $450 option?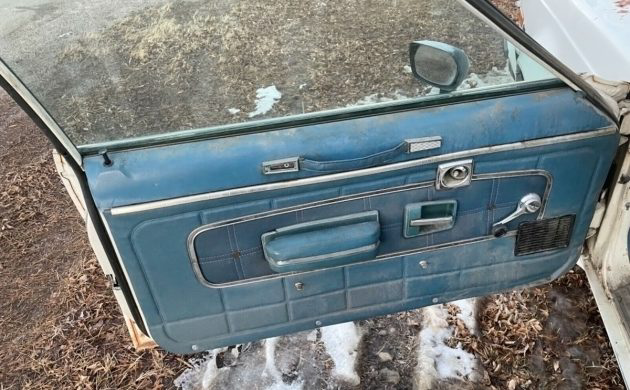 One thing I have to mention, and I'm not a fan of the word "ugly" when it comes to vehicles at all. But those door panels! Wow, how those made it past any design review committee I'll never know. The words clunky, kit-of-parts, assembled-in-the-dark, and disheveled come to mind when looking at those horrible door panels. There isn't much there that looks even remotely designed or styled to me, just start attaching things with a screw gun, quick, it's almost lunchtime. Wow.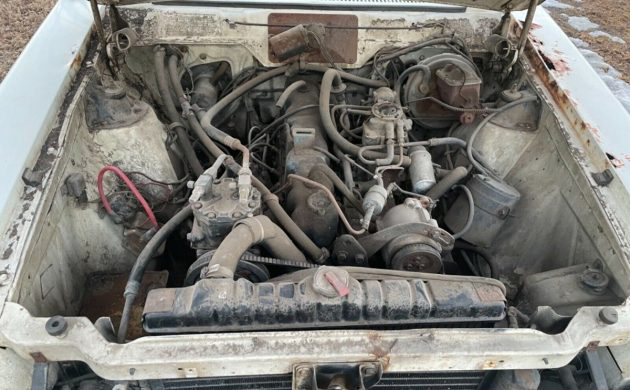 The appropriately-dusty-for-storage engine is AMC's 258 cubic-inch inline-six which had around 115 horsepower and was one of the better engines of the era. There was also a 304 V8 available. This one isn't currently running but I have no doubt that most Barn Finds readers would have this car firing like new again in no time. This one is very, very tempting. Have any of you owned a Hornet AMX?