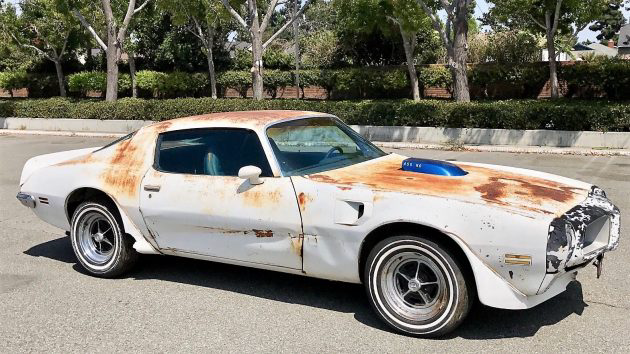 We've been watching the values of '70s Trans AMs pretty closely lately and they are clearly on the rise. It's really not a surprise though, anyone that owned or wanted to own a Trans AM when they were in high school has a reason to want one today. This particular example transcends nostalgia though, as it's a very special car. You see, it's one of about 1,300 cars optioned with the high output 455 LS5 and of those is one of the 458 equipped with the M22 4-speed! When it was new, this was one hot machine! Find it here on eBay in Lakewood, California with bidding already over $16k.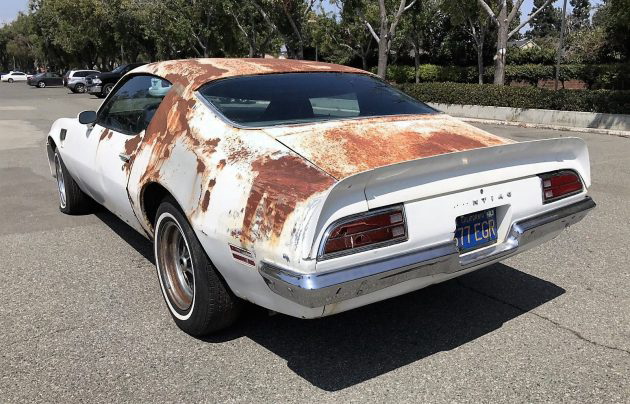 This car has, well… an interesting look to it. I'm not sure I would call it patina, as the paint is about gone and there are some nasty dings and dents. At least it is interesting to look at though! Unless you are willing to grow out a mullet and buy a tuxedo t-shirt to wear every time you drive it, you will probably want to media blast it, repair the rust and paint it.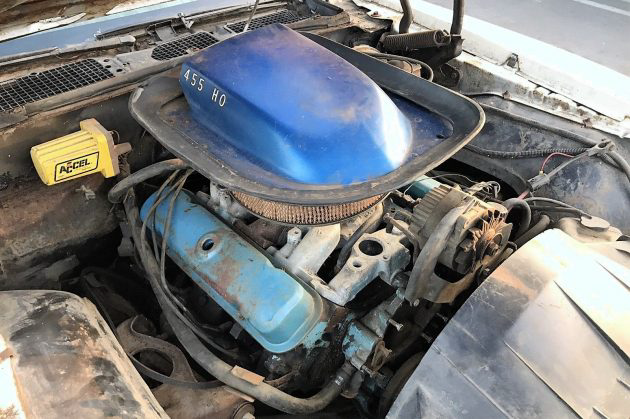 The LS5 455 is a beat of an engine, with a horsepower rating of 335 it will do some serious burnouts. Imagine how cool you would have felt rolling up to high school in this T/A. And if you happened to have been lucky enough to actually get to, I'm only a little bit jealous. I can only imagine how much fun it would be to row through the gears of the Muncie M22 with so much power on tap.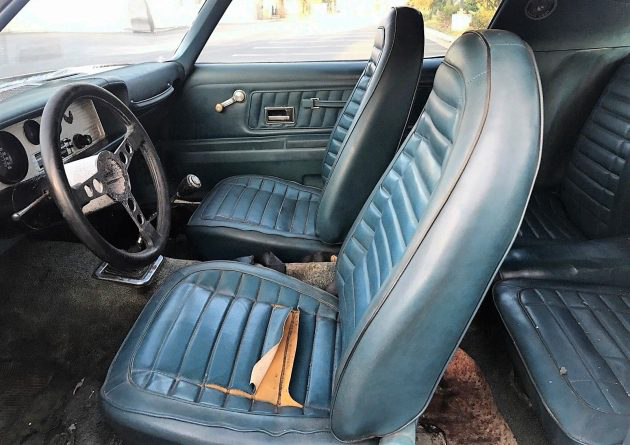 This car is going to need a ton of work, but it would be a worthwhile project that will only go up in value. It will be a great opportunity to relive the glory days, real or imagined! I know I'd love to have one of these, but how about you?