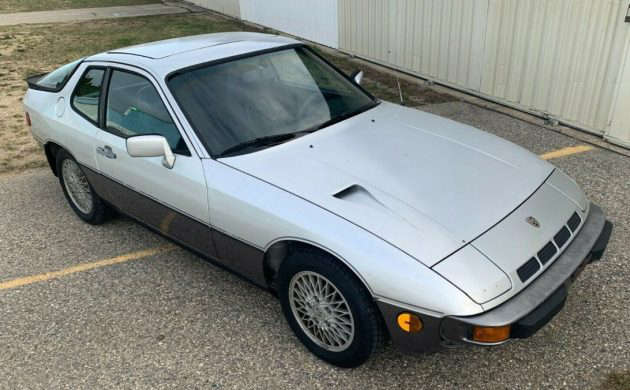 The Porsche 924 is one of those eminently cheap project cars that you never have to look too hard to find. It's a great starter classic if you just want to get your feet wet in project car ownership, but by the same token, you may tire of quickly if you're not planning on autocrossing it or otherwise setting one up for track days. The rare turbocharged 924 isn't nearly as simple to maintain as its naturally aspirated sibling, but it is a fair bit more powerful and certainly entertaining to drive when running right. This 1982 924 Turbo here on eBay is offered with no reserve and bids are currently up to $3,400 with two days left.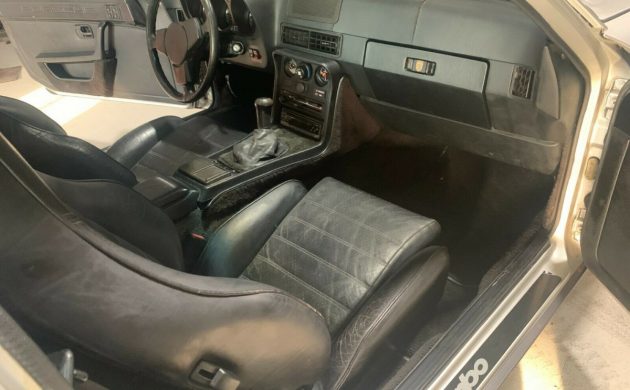 You can tell it's a 924 Turbo right away by virtue of the NACA duct in the hood and the additional vents in the nose panel. The mesh-style crosslace wheels are another giveaway that this is the short-lived turbocharged model, and this one is made even more unique for having the elusive sport seats inside. Right now, those seats by themselves are pulling close to the current bid price, so definitely hold onto those should you decide to bring this example home. The seller notes it's a good runner with some minor cosmetic flaws to sort out, and certainly the interior looks like it's been maintained to a decent standard aside from the almost always cracked dash.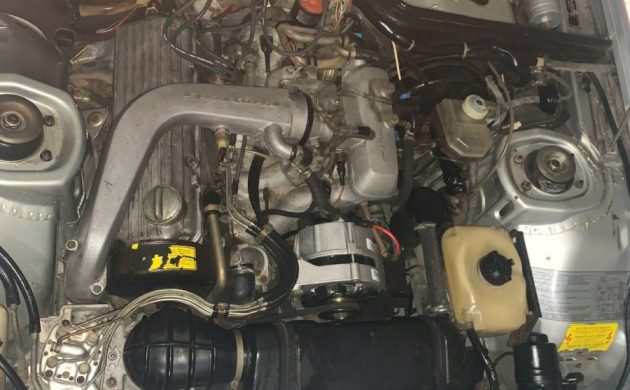 The turbocharged 924 incorporated a wide range of upgrades that led to the limited-run model being transformed into a seriously quick coupe. Top speed rose to 142 and 0-6o times dropped to below seven seconds. The hood and nose panel scoops were all functional, designed to cool engine bay temperatures and the brakes. The engine itself was the same humble four-cylinder mill the naturally aspirated cars came equipped with, but feature numerous improvements including unique connecting rods, crankshaft, and pistons, along with a specially-designed cylinder head. The seller reports that the KKK turbocharger failed while in the previous owner's care, and Porsche apparently repaired the engine and fitted a replacement.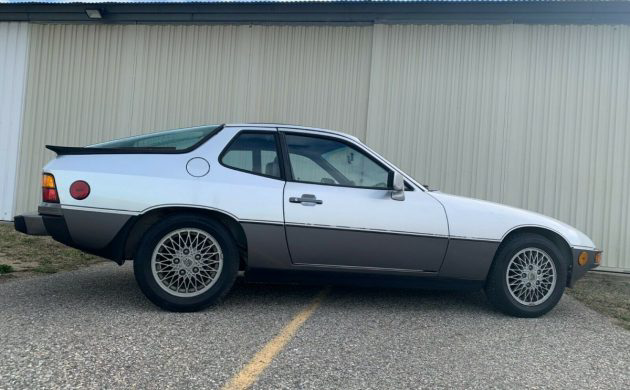 The 924 Turbo now shows 56,900 miles and the seller reports that it is rust-free and highly original. The build sticker is still visible and the original tool kit, spare tire, and jack are all present and accounted for. The bodywork has some dings and blemishes but nothing major. While the seller opines that this car is the missing link in a Porsche collection, I'm not so sure the Porsche faithful will be lining up to add one of these to their stable. The issue is more reputation-based than anything, as inattentive owners caused the car's early failure but not allowing for a proper cool-down period; Hemmings provides a detailed overview here. Given this car's turbo has already been replaced, at least that common failure point is out of the way for the next owner.