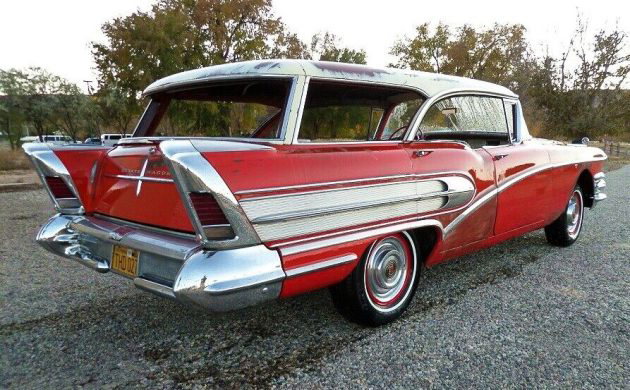 Talk about one cool and rare find! This 1958 Buick Special Estate is a Riviera, which means it's a pillarless hardtop. With the 364 V8 this would have been one hot wagon when it was new. It's showing some great patina and looks to be quite original. You can find it here on eBay in Grand Junction, Colorado with a BIN of $9,950. Special thanks to local_sheriff for this tip!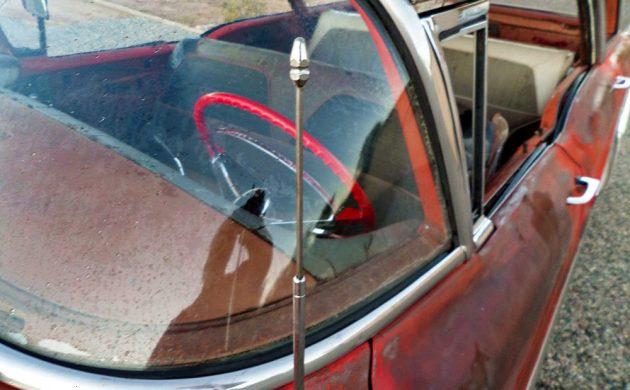 While the exterior looks quite solid and very complete, the floors are rusty, the interior needs restored, and the drivetrain is missing. The seller does have a solid floor pan that's included. They also know of a correct drivetrain for it that they can help the buyer acquire. With just 3,420 of these having been built, finding parts could be a challenge, so any leads the seller has on any needed parts will come in handy.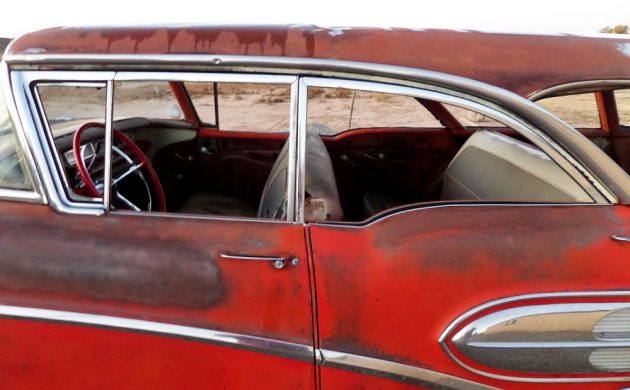 Prior to 1963, the Riviera name was used to denote the body style, rather than a model or trim designation. While any big Buick in the Riviera body style is a big deal, finding one of these wagons is really something special. The combination of luxury, performance, and style of these wagons is truly impressive.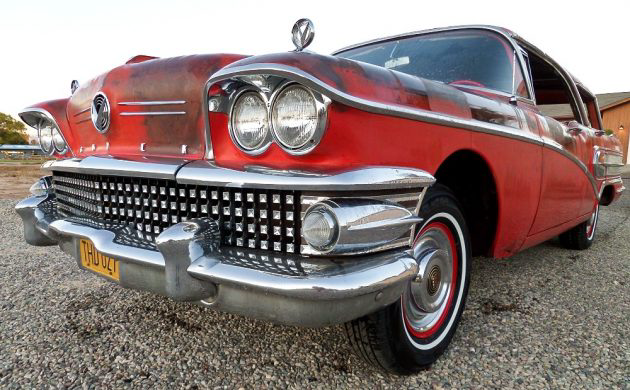 It's a shame that the original drivetrain is missing, but it's wasn't uncommon for these Buick's to offer their engine to a hot rod. With 250 horsepower, it was a quite potent engine at the time, but a more modern V8 would provide more power. Which brings us to a bit of a conundrum. The correct engine would be expensive to source but would make it correct. A newer engine would be cheaper and offer better performance. So, which would it be for you?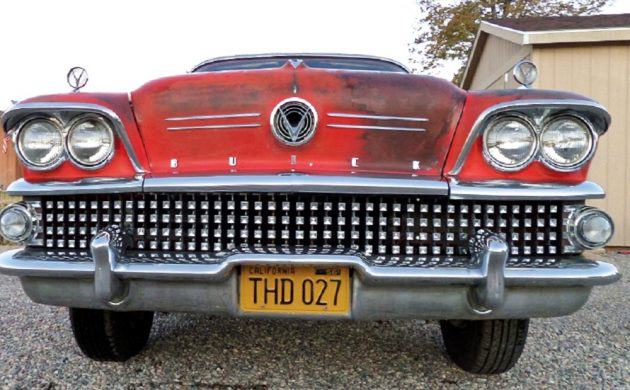 There's a ton of work to be done here, but it really is a special find. Hopefully, someone will see the significance of this car and do something with it. A full restoration would do it the most justice, but a restromod would definitely be cool. So, which route would you go with this Buick wagon?