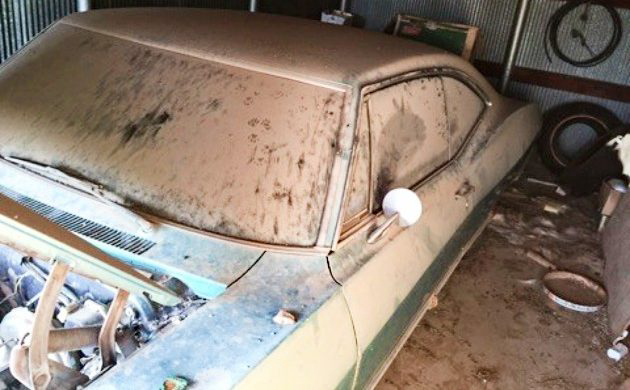 From Dustin M – Wanted to show a true barn find I found in the country stuffed in an old shed just outside my hometown. What makes it special is that it was parked in the early 80"s with 40K miles on it. It was bought right here in my hometown Chevy dealership in '67 from the original owner I bought it from. Although not an SS, it was ordered with a 396 big block. The interior is mint! Not even 1 rat turd!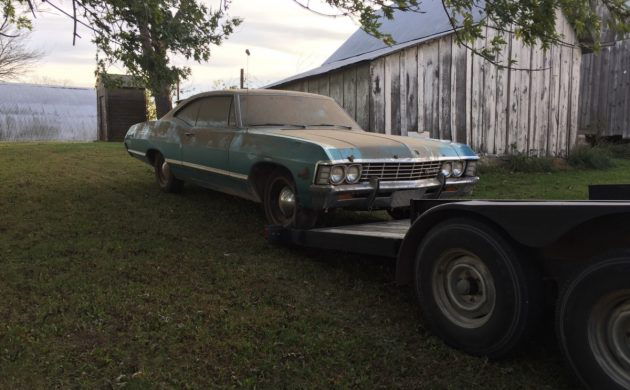 The body had 2 small dents however the rest of the body is solid. Original enamel Turquoise paint. Numbers matching 396 V8, which over the summer I took out, rebuilt and put back in. While it was out I cleaned up the motor compartment. Original tranny hasn't been touched.
I like the 70's look of Crager wheels so I switched out originals for them. They are the only thing not original on the car. Thought this might be a good read for our Barn Finds Community to show that barn finds like this are still out there waiting to be found.
Our thanks to Dustin for sharing his find with us. We always enjoy seeing the stuff that our readers are finding, so if you've come across a sweet barn find, be sure to send us photos and the story. You can send them to us at mail@barnfinds.com!
Have something to sell? List it here on Barn Finds!