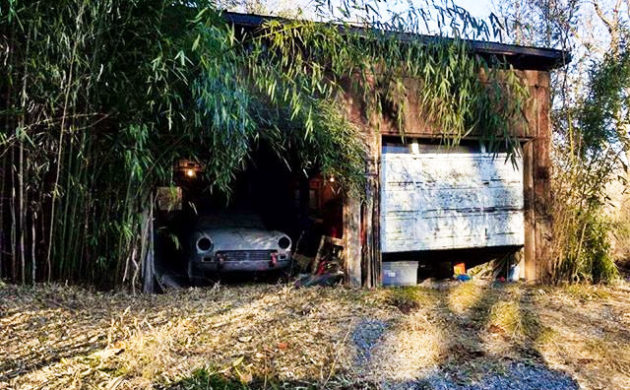 We recently received a message from Reader Carrie B about the story of the barn find that her 17-year-old son just discovered. Obviously, we love a good barn find story. And boy, this one is a good one! While Dylan didn't find a super rare exotic, but he did find a great old classic British Roadster and it's enthusiasts like him that will keep the hobby alive well into the future. We will let Carrie tell you the story below!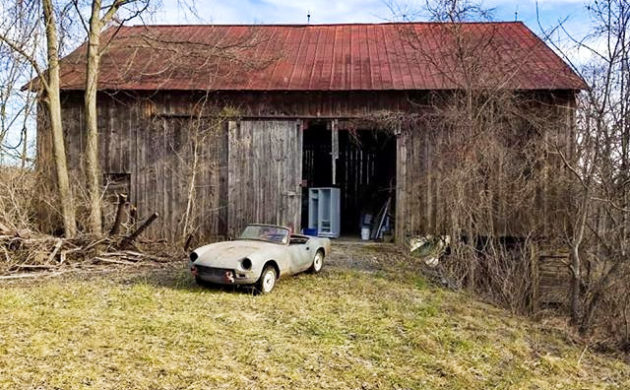 From Carrie B – My son, Dylan, was cutting down a field of very tall, very thick bamboo for a neighbor. While doing so, he couldn't help but peek in the guy's old dilapidated barn. Inside, my son found a 1968 Triumph Spitfire that had last been inspected in 1977. The car was in decent shape considering its age. All the original parts were there, almost no rust and only 22k miles. My son, being a big car enthusiast (and who will be majoring in auto body repair in college) took an instant interest in the Spitfire.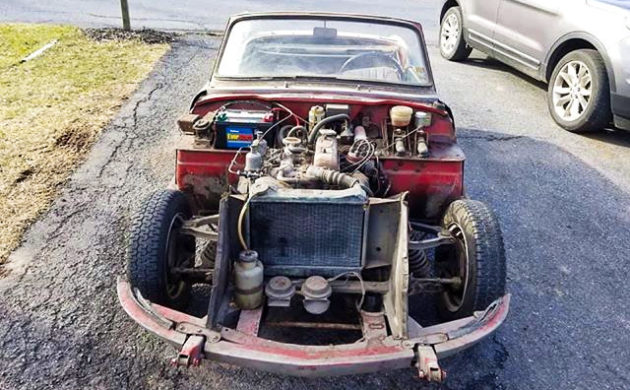 Although shy, my son went up to the owner's house and asked about the Spitfire. One thing lead to another and my son was the proud new owner of the 52-year-old car…. for only $200 (no, I'm not missing a zero… $200). I think the owner liked the idea of a teenager taking the car into his loving care to restore.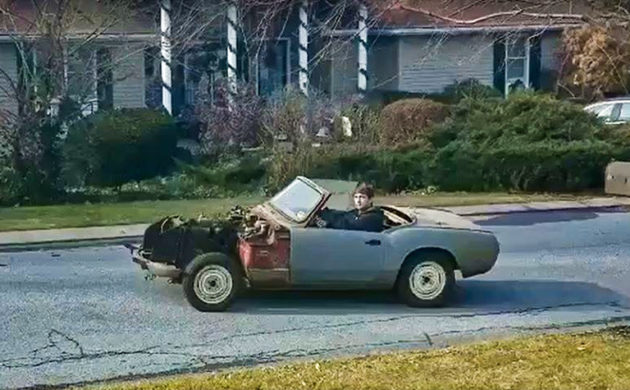 To top it off, even though the car has been sitting dormant for 43 years, my son was able to get it driving in only TWO days! Of course, the overall restore will take quite a while, but he's enjoying the whole process.
We want to congratulate Dylan on his find! These really are wonderful little sports cars and while this one is going to need a ton of work, it sounds like he is the right person to have it. I really hope we hear back from him as he makes progress on the restoration! Be sure to watch his video above and don't forget to wish him luck.
Have something to sell? List it here on Barn Finds!