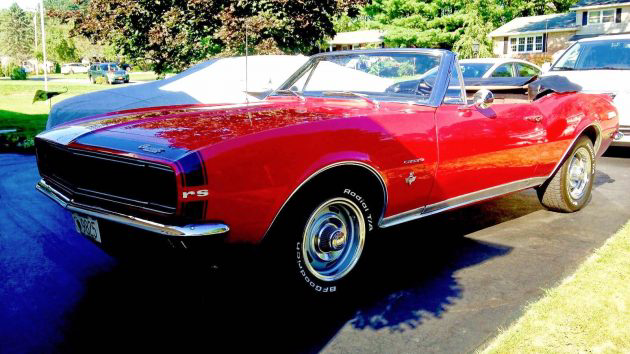 This year, the Camaro celebrates 50 years of burning rubber and tearing up pavement. There really isn't a better way to celebrate the occasion than by actually buying yourself a Camaro. As amazing as the new ones are, you just can't beat the style, sounds, and experience of the original! This Convertible RS has just 41k documented miles and is in amazing shape throughout. It isn't cheap at the $37k BIN, but bidding is still below $25k. You can find this sweet droptop here on eBay in Voorheesville, New York.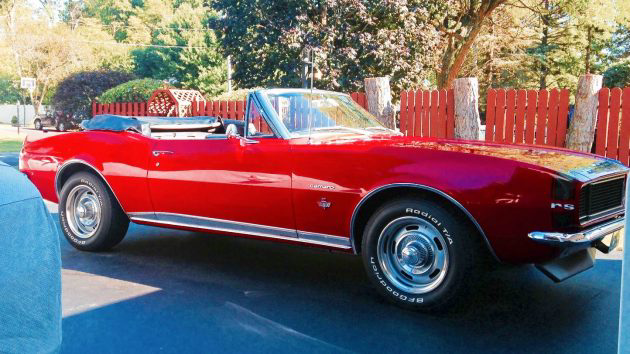 I'm going to guess that everyone here already knows the story of how the Camaro came to be, but in case you don't know, Chevy built the car in response to the Mustang. In typical Chevrolet fashion, their offering was served up with a variety of trim and performance options. The most popular being the RS and SS packages. The RS visual package could be added to just about any trim level and turned the car into a real head turner. Of the 285k Camaros built in '67, less than 20k were V8 powered convertible. No one is sure just how many of those convertibles were optioned with the RS package, but I doubt there were many to be so optioned.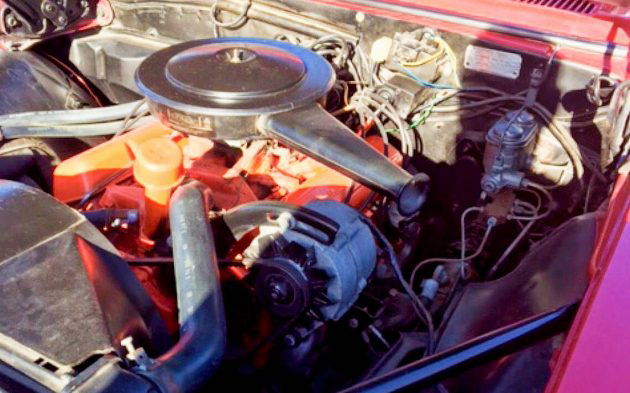 In the first year of Mustang production, there really weren't many engine options offered by Ford. The Camaro, on the other hand, debuted with everything from the inline 6 up to the 396. This example features its original 327 V8. It's the 2 barrel version, which was rated at 210 horsepower. It might not offer blistering performance, but it is more than enough to make this a fun top down driver!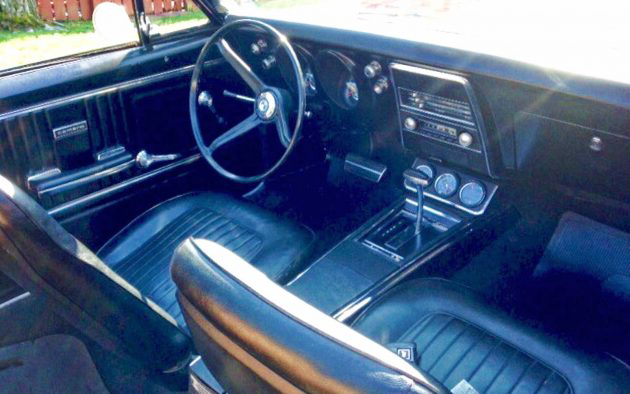 The seller claims the interior is all original, which is impressive if that really is the case. It looks to be in nearly perfect condition. I've seen plenty of low mileage classics with cracked dash pads, torn seats and chewed up carpets and those cars had roofs to protect them from the elements! If this really is the original interior, someone took incredible care of it. The top is said to be new though, as is all the weatherstripping and rubber bits.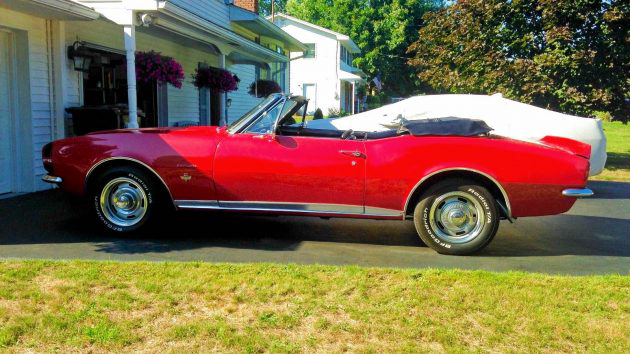 This really does look to be a fantastic machine. It has had one respray, which is a bit of a bummer, but it looks to have been properly done. Given the newer paint, I would want to do some investigating to make sure the interior really is original. The seller has lots of documentation for it though, so they might be able to explain why it was repainted in the first place and if anything else was redone at the same time. Whether or not it's all original, this looks like one amazing Camaro and having it parked in the garage would be the perfect way to celebrate 50 years!