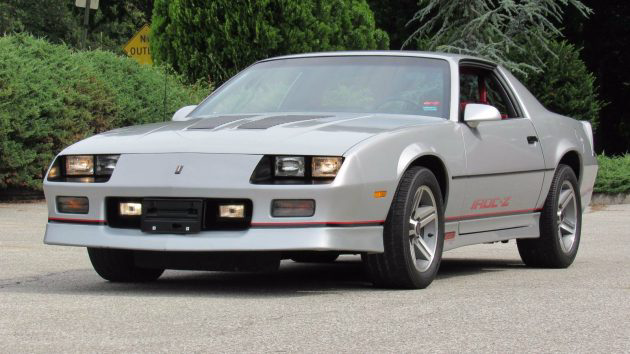 When it comes to originality, you won't find many 32-year-old survivor cars that are still running on the tires they left the factory with! That's the case, however, with this Chevrolet Camaro IROC-Z listed for sale here on eBay. Showing only 10,094 miles and having the documentation to back it up, this car is pretty darn close to being exactly the way it left the dealership on day one. If you like the looks of it, be prepared to spend some dollars as bidding is over $12,000 and the reserve hasn't been met yet. The car will need to be picked up from Saint Charles, Missouri.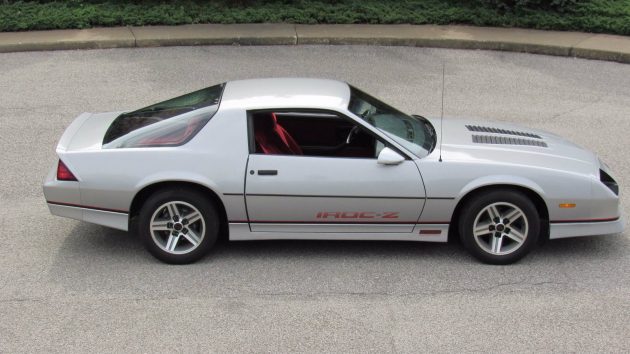 Even though I'm mainly a blue oval guy, I got to ride in one of these a lot when they were new and always admired the styling and graphics. The young engineer that had it managed to cram a lot of stuff in the back as well, so I suppose you could call it a practical hatchback. Okay, not really, but it sounded good at the time.
This car is as close to 100% original as you will find (according to the seller, but I can't find any reason to disagree). Apart from changing the oil, cleaning out the fuel tank and replacing the fuel pump, the dealer selling the car claims to have done nothing else except clean it up (which they have done nicely). Pointed out in the ad are some mild paint luster loss due to age, despite having been stored indoors, and some minor blemishes on the wheels, which are shown in the close-up pictures that are in the listing.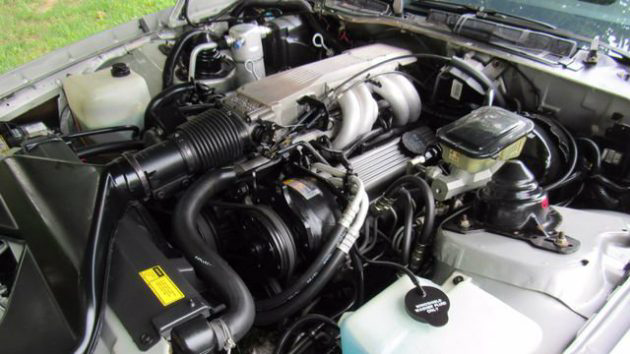 Naturally, under hood pictures are beautiful. Surprisingly, perhaps, the air conditioning blows cold and even the clear/white plastic underhood tanks look good.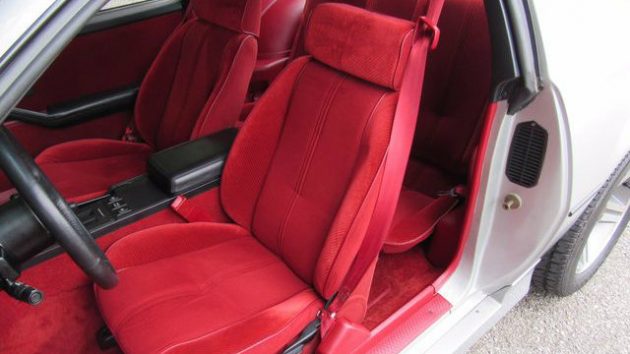 Those who have read my posts know I'm a fan of red interiors, and this one is in near-perfect condition. Imagine sinking into those seats and remembering the days where you–er, your friend–had a mullet, listened to heavy metal music and thought you were too cool to drive a four-door car. Anyone else remember those days? Would you rock this IROC?