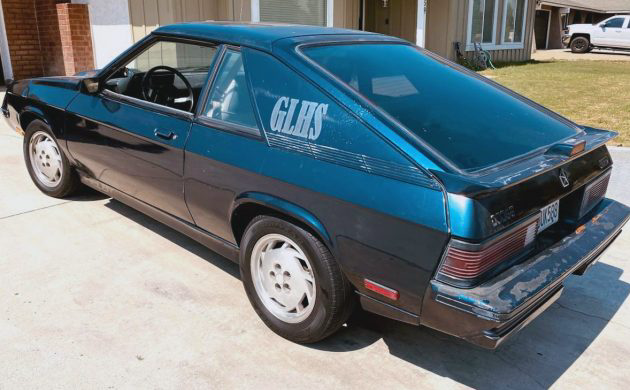 Senior editor, Jeff Lavery, just showed us a fairly close relative of this car a couple of days ago here, and that really seemed like a bargain if a person wasn't afraid to tear into an engine. This 1987 Shelby Charger GLH-S, reportedly #30 of just 1,000 made, also looks like a decent one since the engine has just been gone through. You can find it here on craigslist in the Eastvale, California area and they're asking $3,500.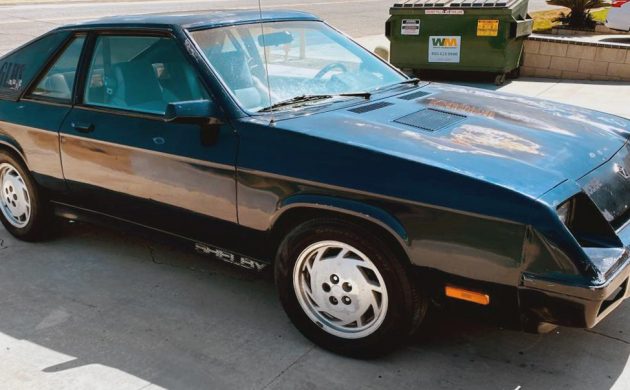 I love the weathered look of this car, faded from the hot California sun. Just think about what it's doing to your skin! Just kidding. You noticed the wrinkle in the left front fender in the first photo and there are a couple of dings here and there and we know that a good paint job isn't cheap. But, the GLH-S cars are rare so this one may be worth bringing back to its former glory again. In case you were wondering, they all reportedly came in black and black only so this one has already had a repaint at some point.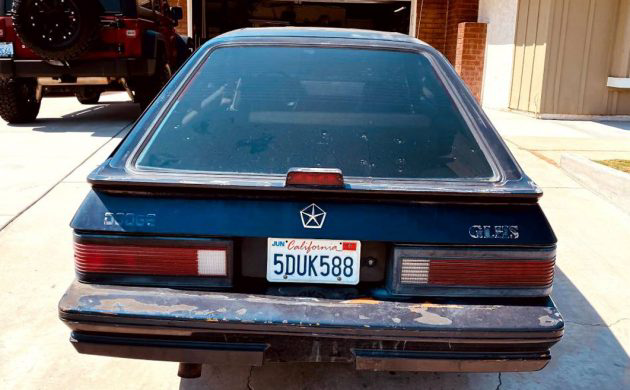 The more I dig into this one, the more confusing it gets. The Shelby GLH-S Charger didn't come in blue and it was never badged as a Dodge, so on the left side of the rear in the photo above where there's a ghosted Dodge badge, it should say Shelby. Confusing. Without seeing the badge on the dash or the VIN I'm not sure how to positively identify this as an actual GLH-S, but the seller says that it's #30 so there must be a marking somewhere.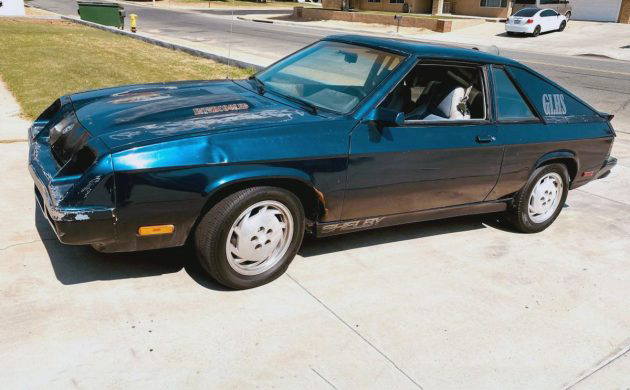 Most of us know that GLH-S stands for Goes Like Hell, S'more, and if this would have been a Dodge Omni-based GLH-S, it would be twice as rare as they only made 500 of them. I really like the Omni GLH-S since they look a bit more stealthy with four doors and being boxy, rather than a two-door Dodge Charger. But, pool or pond, anything would be good when it comes to owning a GLH-S.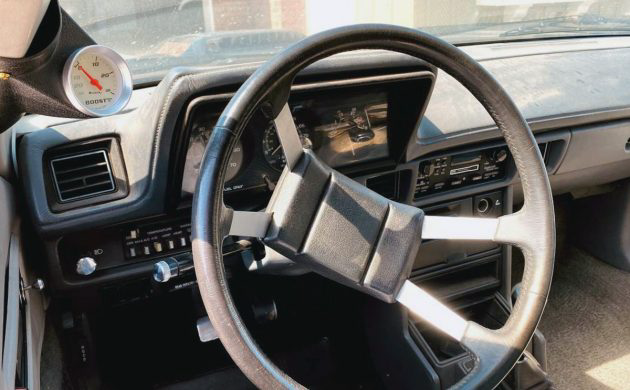 I would want to get some new pedal pads but otherwise the interior looks great. The seller bought this car as a project six months ago and now that it's basically all sorted out, mechanically, they're moving onto the next one. They have rebuilt the front suspension and installed new struts and mounts, added new front brake pads and rotors, new tires, new shift linkage, and more. The seats look great both in the front and in the rear. The interior looks right to me but the Dodge badge and blue paint are throwing me off.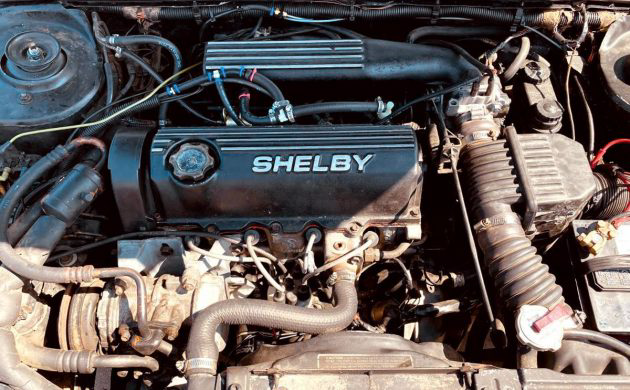 This unassuming-looking engine is Dodge's 2.2L inline-four turbo which in GLH-S form would have had 175 horsepower. The seller has done a lot of work here, too, including a new head gasket, intake gasket and exhaust gasket, new fuel pressure regulator, vacuum lines, and more. The big question is: what's a Dodge badge doing on this car and why is it blue? Any thoughts on this one?