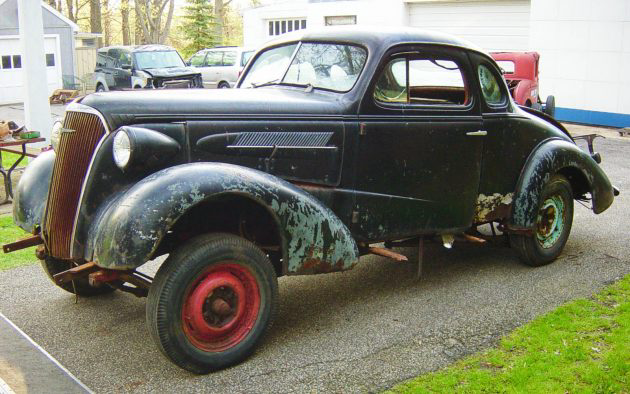 From the outside, this '37 Chevy doesn't look like a project I would want to take on. It's rust, missing parts and just looks plain rough, but once you see what's under the hood and find out about its history, it starts to look like a pretty cool project. You see, this Coupe was built into a gasser with a flat head V8 and just about every creative go fast part you can think of. The seller has records of all the work that was done and what kind of times it was pulling back in 1960! You can find this awesome project here on eBay in Mentor, Ohio with an opening of $6,500.
I just love hot rods and gassers from the late '50s. It's incredible to see the ingenuity some of these builders had and the lengths they would go to shave a few tenths of a second off their quarter mile times. As you look this car over, you start to see all the little details. My personal favorite upgrade is the pair of electric fans bolted in front of the radiator to help with cooling. I can't imagine they were very effective, by you never know!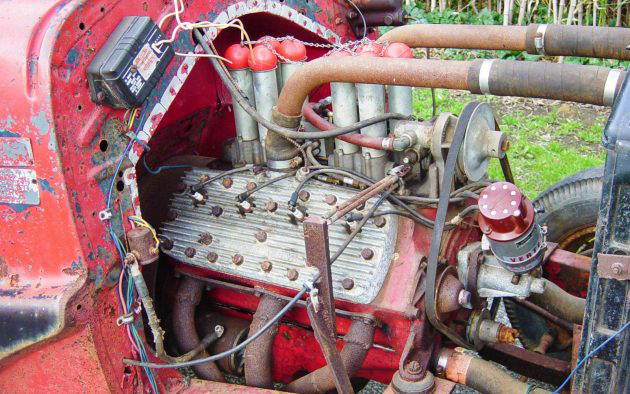 The engine is a 1951 Ford with a Mercury crank and Jahns Pistons. The heads are Offenhauser with over length lifters and lightened intake valves. The builder's handwritten list of upgrades and what it cost is an amazing piece of the car's history. I think I like the history almost as much as the car itself!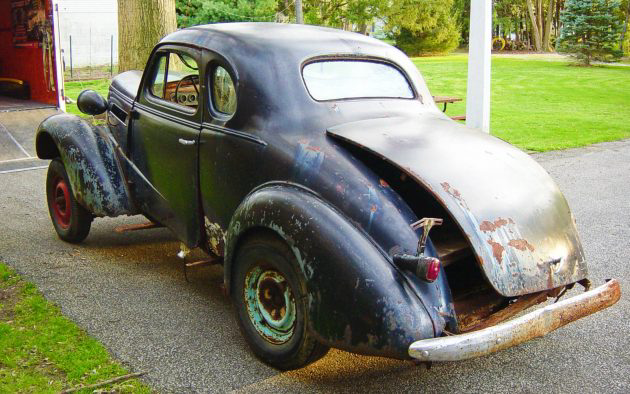 Getting this thing back on the road again is going to be a huge task, but how cool would it be to be able to take it back to the dragstrip to see if you can pull a 15.10 in it? The cost is also going to be a factor, but at least you already have all the cool period performance parts. If I were to take it on, I'd have a hard time deciding what to do with it and whether I want to preserve it or restore every nut and bolt. I guess that will be up to the next owner to decide!