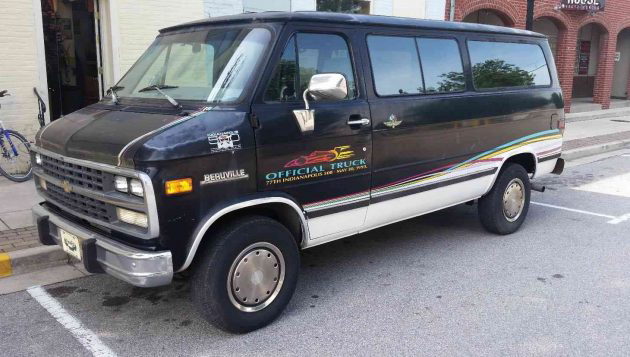 Pace car editions have extended to the full cadre of vehicles, including trucks, SUVs and of course, convertibles and coupes. A Chevy G20 Beauville van, however, is not the first thing that comes to mind as a potential pace vehicle. The seller of this 1993 Chevy G20 van claims he bought it off of a church group that hasn't used it in several years. Whether it's the real deal or a dealership creation is up for debate. Find it here on eBay with an opening bid of $3,900.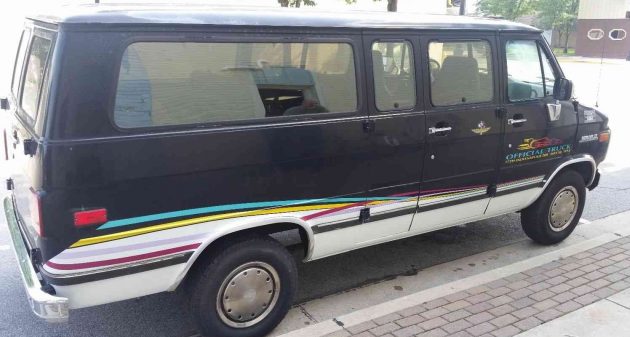 We all know dealerships play fast and loose with making duplicates of whatever that year's pace car is. The G20 features the correct colors and logo for the 1993 Indianapolis 500, and in years past, GMC and other brands have extended the pace car treatment to other vehicles, like the GMC Sonoma and Jimmy. However, there's little evidence out there that Chevrolet ever expected their G20 van to wear that year's regalia.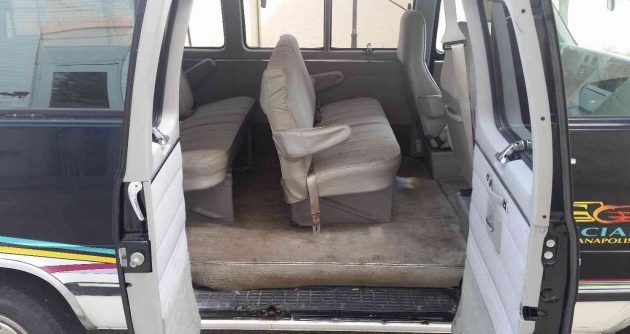 Supposedly, a church group used this passenger van for a while before they parked it. It sat idle starting in 2012 and the seller noted rough running supposedly due to bad gas. Overall, it looks a bit tired and the interior is what you'd expect for carting church groups around. While the motor holds good oil pressure, the seller wouldn't recommend daily use at this point as it sounds like there are still a few gremlins to work out. Fortunately, if it is legitimate, the paint job and graphics look pretty solid.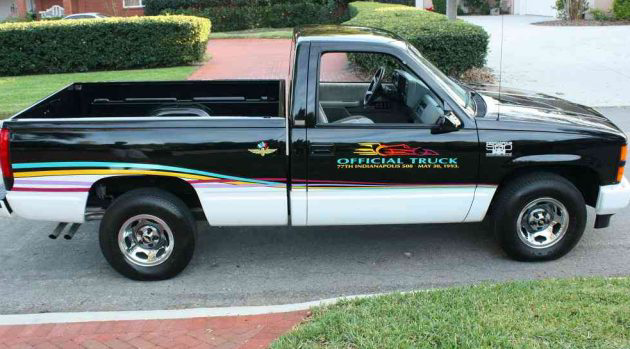 Here's what one of the actual pace cars from that year looks like, as Chevy did market the C/K 1500 pickup as a special edition customers could own. This one is listed on eBay for a fairly heady price, but it's also in as-new condition. Whether the G20 van for sale here was ever intended as a pace vehicle is certainly a question mark, but can you imagine a better rig for carting your friends to the next running of the 500?