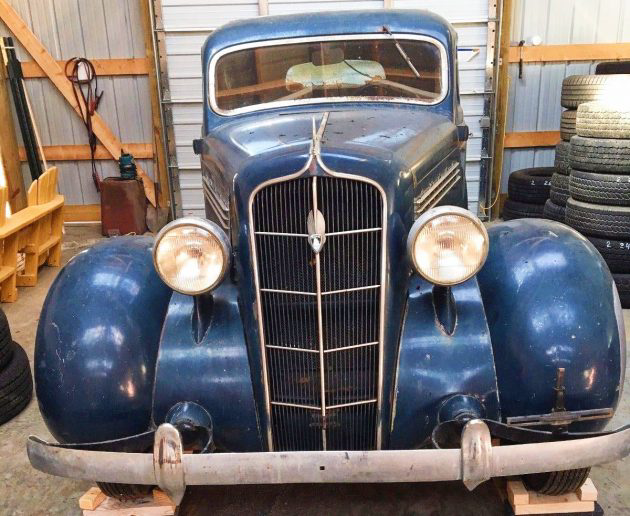 There's not much information and only a few pictures in the listing here on eBay for this old Plymouth so there's not much to say about it. It is completely original and all the interior parts are included. The $4,000 asking price could be reasonable and it appears to be a two-door Touring Sedan. It's located in Jackson, Michigan. In 1935 the Plymouth was a completely new design even though it looks much like a slightly rounded 1934 model. The frame is stepped, giving it a lower center of gravity. The new design also gave the suspension more travel. This Plymouth drives like a modern car but the driveshaft had to go somewhere so it grew a hump. I love driving the museum's 1936 Plymouth to various events. It drives more like a car from the 1950s than one from the 1930s.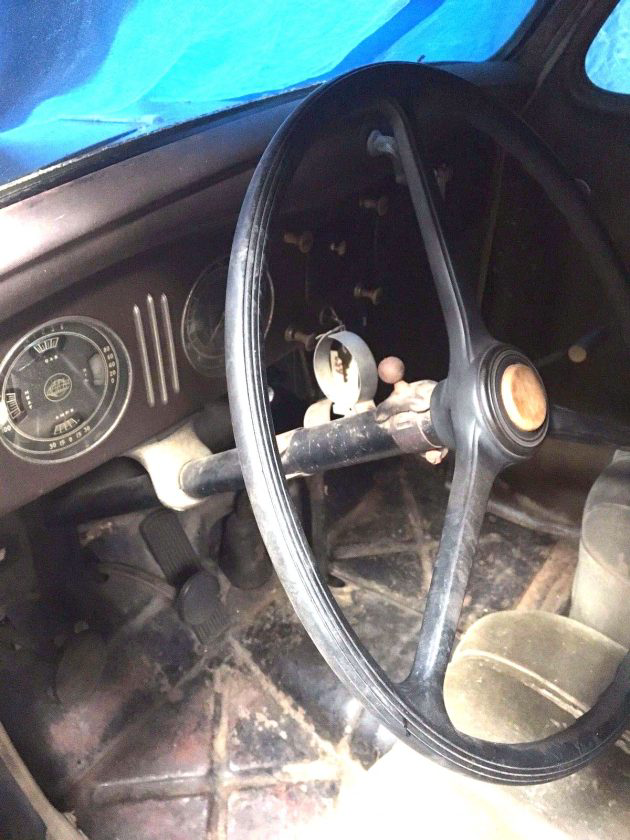 Here's the only peak we have of the interior. It appears to have seats, a floor, dash, and a steering wheel.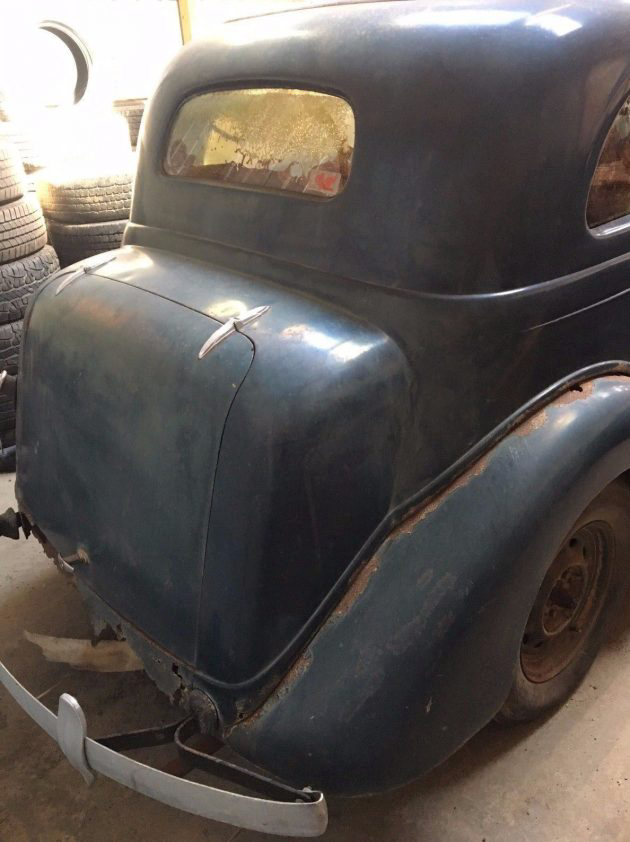 There's some sad looking rust showing on this end. It might go all the way into the trunk. I hope someone saves this old Plymouth. This listing doesn't give us much to go on, but it does look hopeful. If it's original, complete and not too rusty it might be a viable project. Perhaps there's someone who would love to restore this old Plymouth, or perhaps just do enough to make it a driver. It could also be that the new owner will mount the old body on a modern frame and create a resto rod. I hope this old Plymouth stays as original as possible.