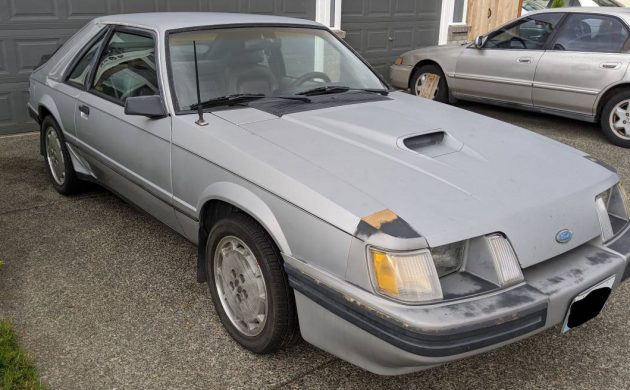 The faded silver 1984 Ford Mustang SVO is for sale here on craigslist. The car is located in Auburn, Indiana and is just one of 4,507 that was produced in 1984. This seller is asking $6,750. The odometer reading is not mentioned in the ad.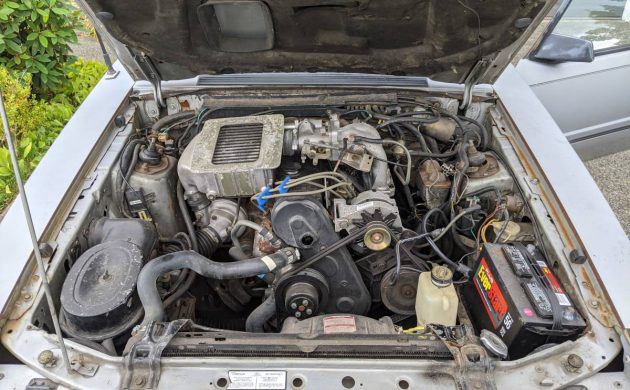 The 1984 Mustang SVO was equipped with a turbocharged 140 cubic inch inline four-cylinder engine. The 2.3 liter engine produced 175 horsepower from the factory and was expected to redefine the pony car. This engine was previously a track car and has a rebuilt 5 speed transmission, turbocharger, engine, fuel injectors and a new cam.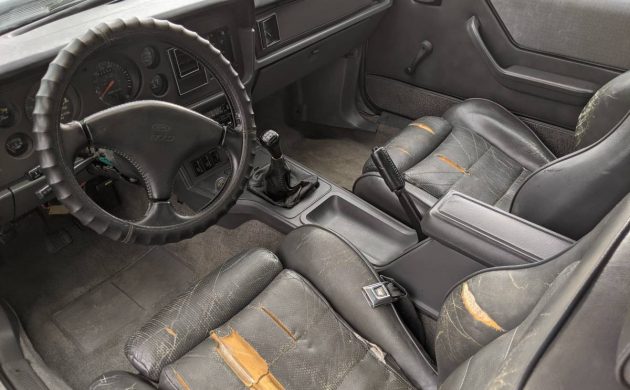 While the SVO has new carpet and headliner, the Recaro style seats are worn but the door panels and dash look good. The car is equipped with AM/FM radio, fog lamps, 4 wheel disc brakes, power steering and gauge package. The seller also installed a 3 inch downpipe feeding a 3 inch exhaust with performance catalytic converter.
The pony car looks like it has been used and enjoyed. The 3 door hatchback SVO was built from 1984 to 1986 with a total production of 9,835. The body is said to be clean with no body damage. I would consider this a driving fixer-upper but I have no idea if the seller will get close to their asking price.