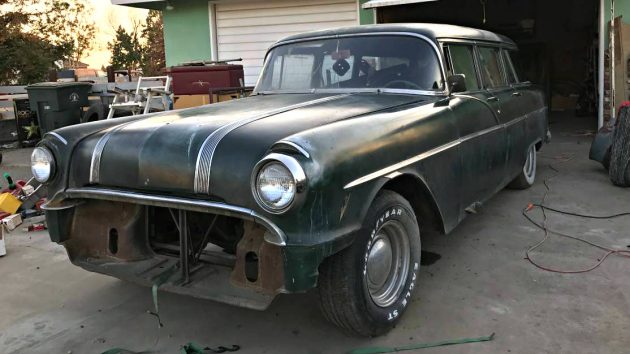 Although two door classics are quite desirable, there is still something to be said about a four door classic station wagon. The Pontiac Chieftain was offered in a two door and four door configuration, but this four door variant is a solid start to a great project. Appearing solid and clean, this wagon is offered for a very reasonable $2,500! Check it out here on craigslist out of Fresno, California.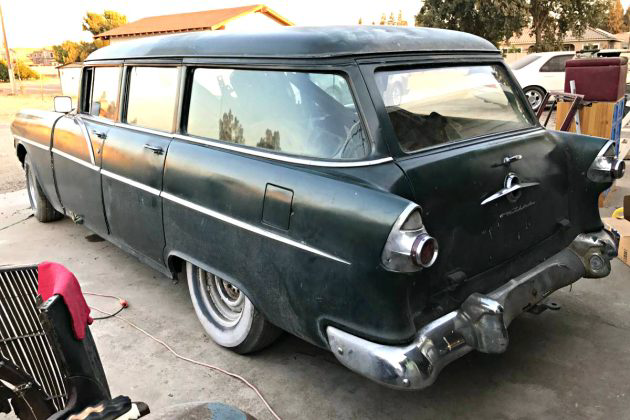 Lacking its original drive-train, this wagon is a solid roller that could easily become someone's weathered finish restomod. Currently using a Camaro "front clip" for the front suspension, this wagon is described as otherwise complete. The interiors condition is unclear, but the exterior looks very complete and rust free. Depending upon your flavor, a good cleaning and an engine swap of your choice would leave you with a grand looking driver with plenty of space for friends, family, and accessories. What would be your preferred engine of choice for this classic wagon?
Update: Unfortunately not long after completing this post, this sweet wagon was removed from craigslist via the seller. It would appear that we all missed out, but some lucky person just scored a great looking project that will hopefully hit the streets again!