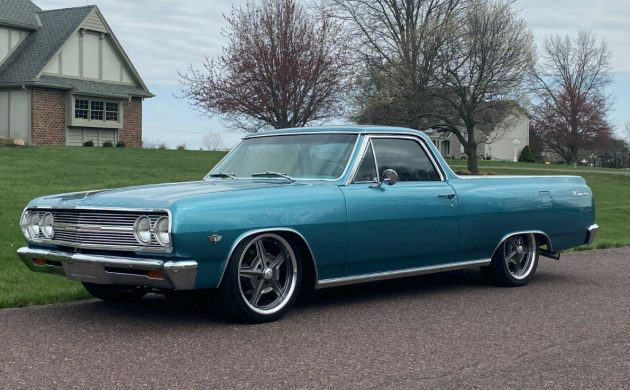 I have often wondered about the El Camino "Gap", 1961-1963, and what was the cause. Chevrolet was two years behind Ford's Ranchero, who brought the car/pickup concept to market in the '57 model year. And then Ford made another bold jump moving the Ranchero down to the new compact Falcon for model year 1960. Chevrolet, on the other hand, experienced a steep decrease in Camino sales for '60, plummeting to 14K units after posting a 22K total in their 1959 inaugural year. And Chevrolet didn't really have a Falcon competitor to consider for a downsized El Camino – the Corvair wasn't an appropriate platform. Whatever the reason, Chevy took a three-year hiatus and waited until '64 and the introduction of the new mid-sized Chevelle as a restart point for the gen-two Camino – it was worth the wait. Today's second year, generation-two, 1965 El Camino is located in Overland Park, Kansas and is available, here on Barn Finds Classifieds for $27,000 or here on eBay with a current bid of $22,600 with eight bids tendered so far.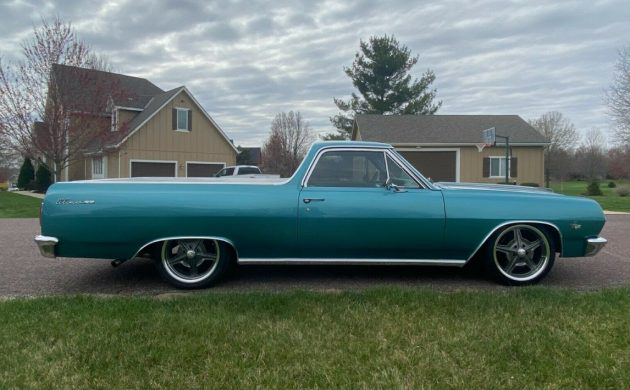 One of the current trends that I have noticed with both gen-two and gen-three El Caminos is lowering, or slamming, generally with a drop of two inches. In this case, it has been accomplished via lowering springs and dropped spindles. The stance fits this car's attitude which is resplendent in its code K, Artesian Turquoise finish. The seller states, "this car has never had or needed any rust repairs, all original GM sheet metal including floors, it would be very hard to find a better, more solid car". The seller adds that this Camino has not seen an outside Midwest winter as it has been garaged, and the VIN indicates that it's a Fremont, California-produced vehicle so perhaps it has spent some part of its life in the more favorable western climate. There's no doubt about it, the Billet Specialties Speedway Legend wheels make a statement!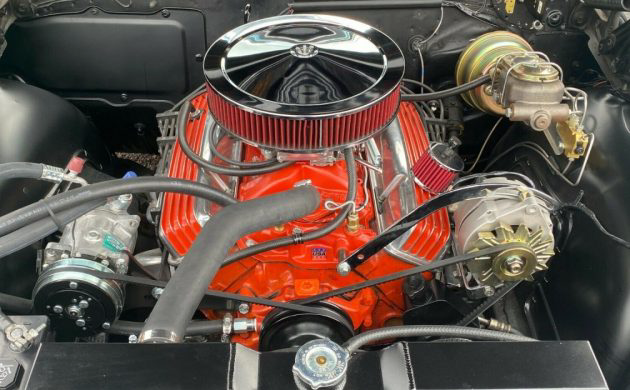 Power is provided via a 350 CI, small-block V8 with commonly found upgrades including an aluminum intake manifold and radiator, four-barrel carburetor, headers, and HEI ignition system. Backing up the small block is a GM four-speed O/D automatic transmission. The beautifully detailed engine also features a Vintage Air A/C system. Of note is the dual compartment master cylinder necessary to actuate the upgraded front disc brakes.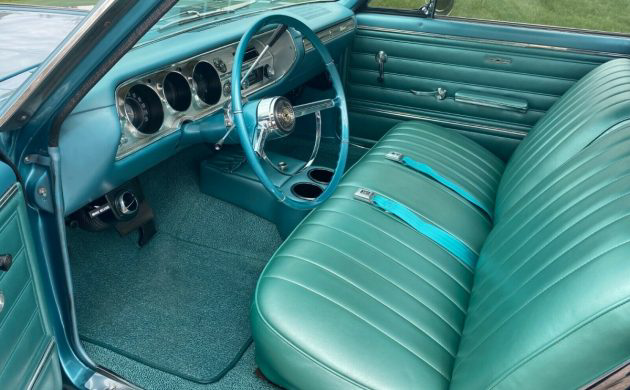 The interior compartment of an ElCamino is half that of a corresponding Chevelle and though the seller doesn't reveal a lot about it, the pictures certainly do the talking. It is an extremely clean environment with the original steering wheel and a dash-mounted tachometer, along with under-dash auxiliary gauges as a change from stock. There is also a convenience console that has been added.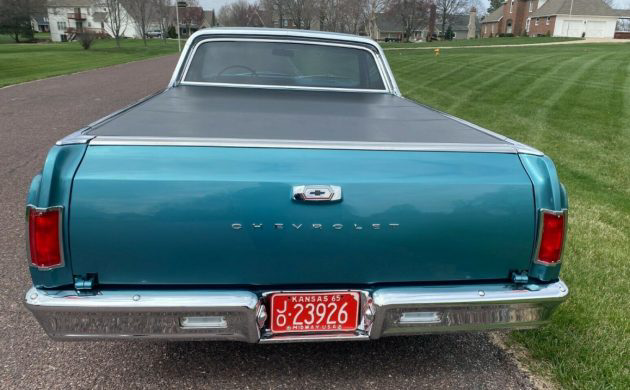 The seller states, "You can find them cheaper (and rustier), I looked at many before finding this one, most have been patched/repaired with Taiwan patch panels". Based on my recent searches, I'd have to say that he is spot on. If you're in the market for a generation-two El Camino, don't let this one slip by you.