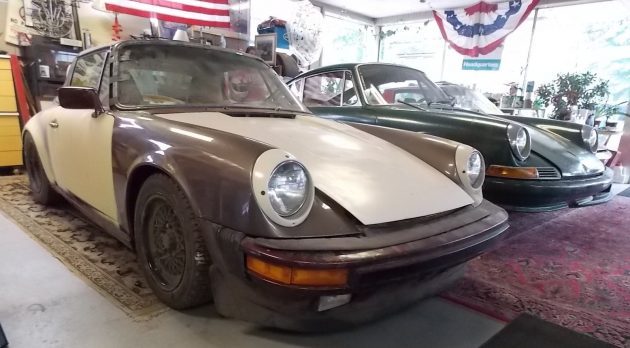 Finding a cheap air-cooled 911 project seems to be relegated to the annals of automotive history, but every now and again a glimmer of hope emerges. Take this 1984 Porsche 911 Targa, which is listed for $9,700 with the option to submit a best offer. It's far from complete and is said to be victim of an "interrupted restoration," but don't let that stop you from checking it out here on eBay with very little information about the car itself.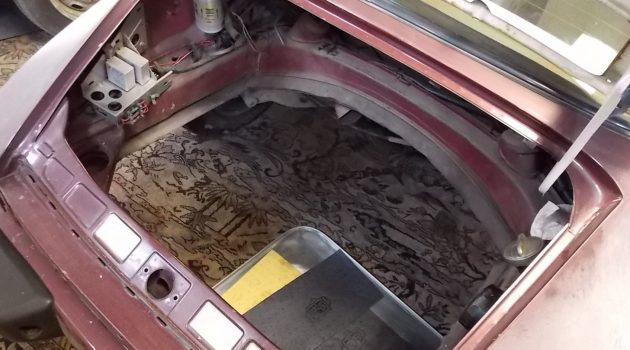 This seller has been churning out near-basketcase Porsches for the last several months, though I don't know if I'd call this one terminal. Yes, it needs a motor, but that's not surprising considering the asking price. It's hard to tell exactly how solid the body is due to all the mismatched panels, but one can hope that the non-matching body parts represent rust-free components sourced to replace crustier bits. FYI, there's no transmission, either.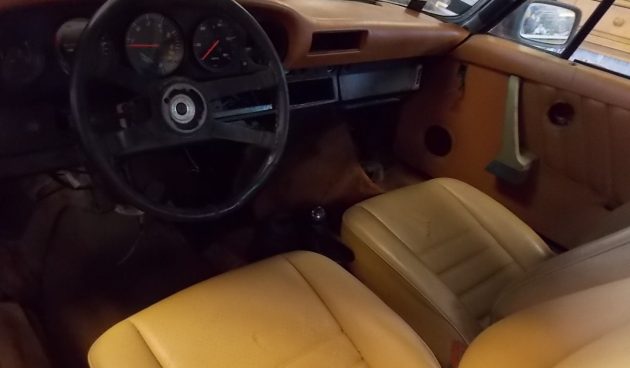 The interior appears quite sound, which is surprising considering this is a targa top model and because the rest of the car is so tired. Perhaps this is where the "interrupted restoration" tale comes into play, as it's entirely possible the interior was restored before any motor work commenced. Don't get me wrong, it's super easy to get sucked into projects and never complete them, but I would have focused on getting it running and driving before renovating the cabin.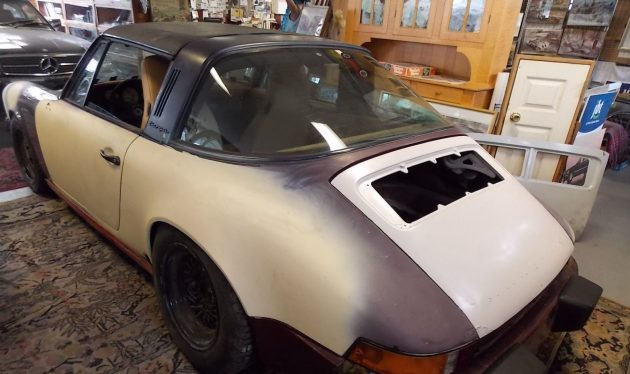 The sound bodywork continues around the rear, and it's a definite plus to see the intact Targa-specific rear glass. The mismatched body panels theme also continues, with a rust-free engine cover lid fitted. If the rest of the car is either rust-free or has already had its rust grinded away, this Targa-top 911 could be quite a deal for an enterprising hobbyist with access to an old air-cooled motor.