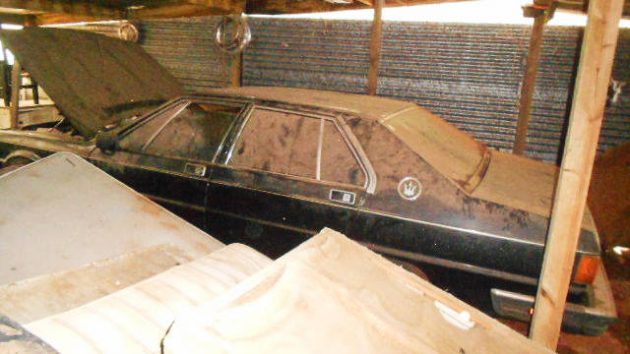 There's been a lot of things said about the Quattroporte over the years, not all of it positive, but as they get older there seems to be more interest. This particular one was found covered in dust in a barn in Georgia. It had been parked since 1995 and has just 48k miles on the odometer. I wish more seller's listed their cars like this one. They provide photos of it in the barn to prove it really is a barn find, but then they cleaned it up and took more photos. It might not be the most sought after Italian car, at least you know exactly what you are buying! Find it here on eBay in Woodstock, Georgia with a BIN of $4,950 and the option to make an offer.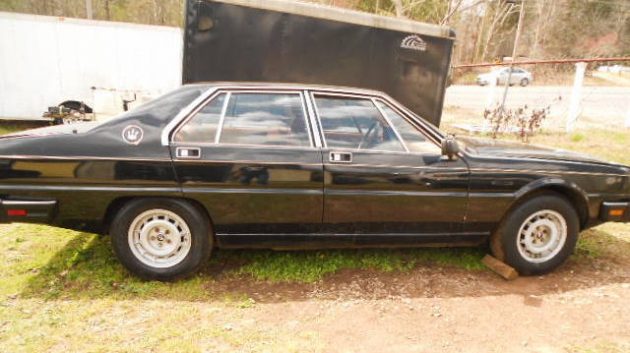 Having been in Georgia on a dirt floor for who knows how long, I'm actually surprised with how nice it looks all cleaned up! A good cleaning inside and out sure can work wonders on a car like this. I know it isn't as exciting as washing all the dust off yourself, but with a car like this, you are better off knowing what kind of condition the car really is in.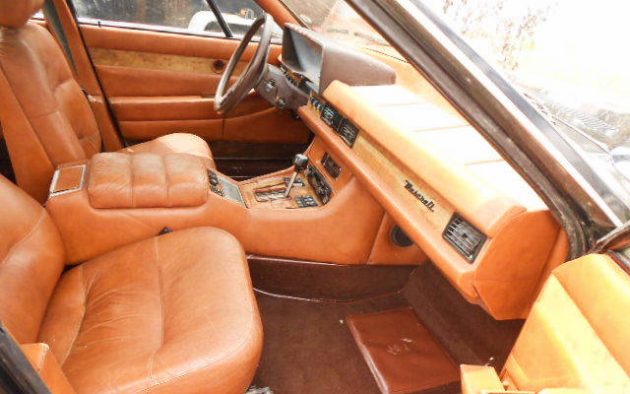 If you think the exterior cleaned up nicely, take a look at the inside! With a little more cleaning and some leather treatment, you could have it looking like new. The seller does note that at some point rodents made their home in it, but no word on if anything was damaged. Given how nice the interior looks overall, I'm concerned about what we aren't seeing. Did they get into the wiring? And how bad does the inside smell? Hunting down chewed on wiring in a mid '80s Maserati doesn't sound like fun to me.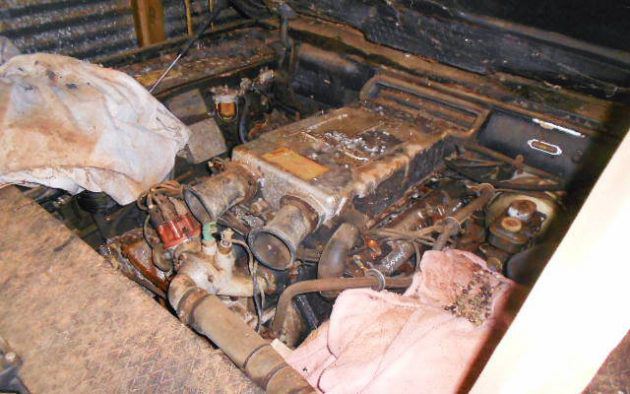 After all the problems Maserati had with the second generation front wheel drive Citroen powered Quattroporte, they decided to go back to the traditional layout of V8 up front powering the wheels in the back for the third generation. The 4.9 liter V8 is rated at 290 horsepower, but you will need every pony to move all that leather and briar wood! No word is given about the condition of the engine, which seems strange considering the seller went to the trouble of cleaning it up. Perhaps they haven't messed with it out of fear of what they might discover or maybe they tried to start it without any luck and they are just hoping one will think to ask. Whether you restore it or part it out, I think knowing whether the engine turns over is something you will want to know.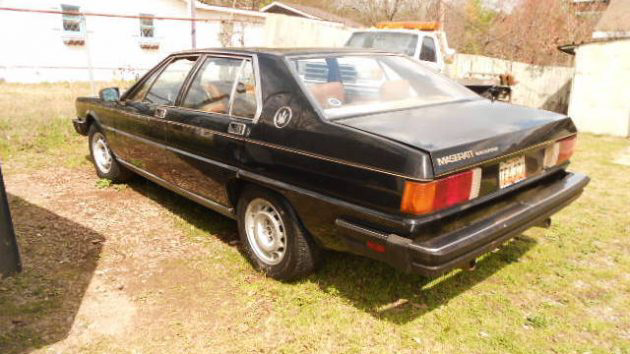 These third generation cars have grown on me over the years. I don't think I would ever buy a BiTurbo (unless it was a low mileage driver), but a V8 powered Quattroporte on the other hand seems like a fun proposition. Restoring any Maserati is going to be expensive, but working on a naturally aspirated Italian V8 seems like a much easier idea to me than dealing with a twin turbo charged Italian V6. If the engine turns over and there isn't any serious rust underneath, this could actually be a realistic project, but if the wiring is damaged, the engine is bad or there is rust hiding underneath, I would pass over this one. But what about you?