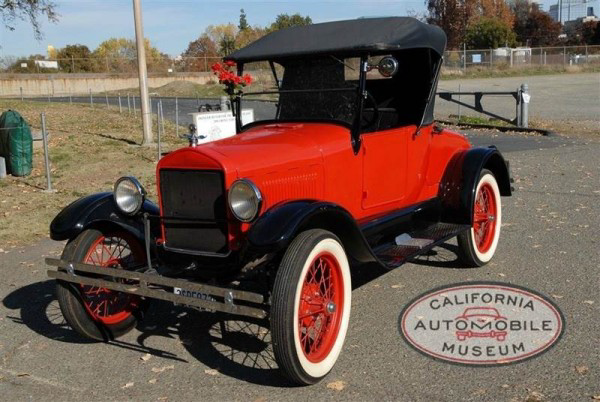 Many folks say the model Ts are hard to drive. They do have a different pedal arrangement, but when equipped with an electric starter like this one they are fun and easy to master. This Model T was updated and restored some time ago and like many others, the heirs have no interest in it and it sat for 10 years. Sadly, while it sat, the head leaked and now the engine is stuck. You can see more details on this T on the California Auto Museum website. It's a great 20 foot car, but up close there are flaws in the paint, chips and worn places. The $8,000 asking is high, of course, but I think it should bring closer to $6k.
This T is still rust-free and pretty much like the day restoration was completed. There were lots of updates – including the electrical system, starter and wire wheels. There are lots of parts available for these, including running engines, so it should be an easy repair. This will be a fun little car for someone. Hopefully it will be driven and enjoyed.
Have something to sell? List it here on Barn Finds!