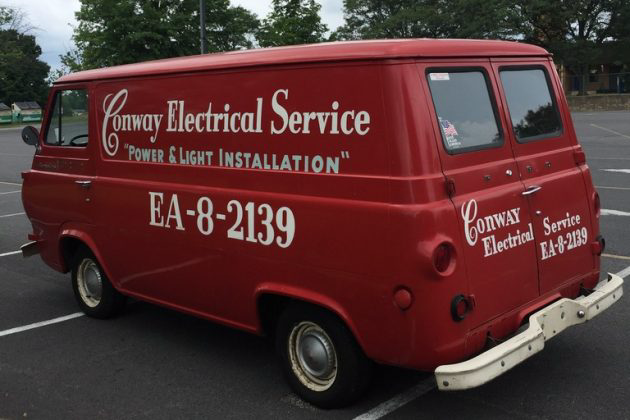 Cars that have been well-preserved and are in good, unrestored condition are a neat thing all of their own. That being said, preserved work vehicles are something else. Most work trucks and vans saw abuse on a regular basis, and were retired when it was no longer feasible to keep repairing them. To see faded writing on the side of an old truck in a junkyard or in a field is exciting in its own right, but to see a nicely preserved work van in such good condition as this 1962 Ford Econoline is something of a rarity, especially wearing what is very likely its original graphics. This van is clean, cool, running and driving and ready for a new home. Find it here on eBay in Delaware with bidding at $10,200 and reserve not met.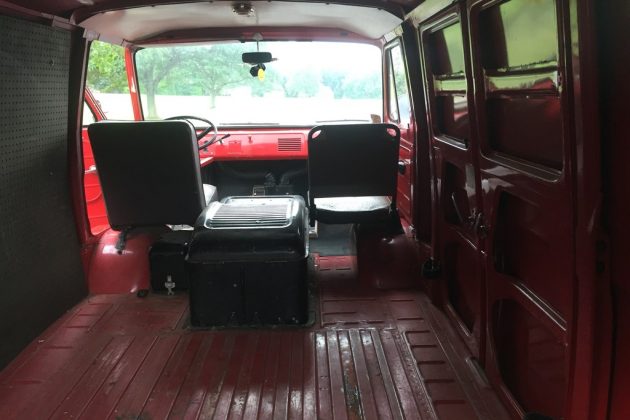 Because it is a work van, it is very stripped and minimalist. Compared even to more modern work vans, the amount of paint on the floor and doors of this 1962 Econoline is impressive. This suggests perhaps this van did not see a lot of rough service. It is equipped with a 3-speed column-shift manual, a heater, and a foldaway passenger seat. The folding passenger seat is pretty cool, and speaks to the intended purpose of this van: hauling and work. I can imagine an electrician driving this Ford around in the 1960s, the back stocked with tools, fixtures, and spare parts. While this could be a neat light-duty parts hauler for a car enthusiast, it could also be a good starting place for a custom van build, though some may say custom vans have been done enough as it is. Regardless, this Econoline is in great driver condition and ready for use.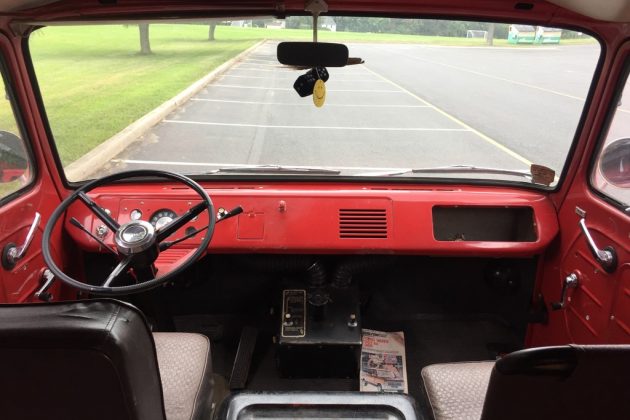 Under the doghouse is what is probably a 144 cubic inch inline 6-cylinder engine. The seller doesn't specify what engine it is other than being a 6-cylinder, but since this is a second-year model Econoline the 144 is most likely. The dash is minimal and empty, with only the necessities. Under the dash is a heater box and heater control unit, which was surely a welcome amenity for whoever was driving this van during the winter. The lack of door panels speaks for the stripped down options on this Econoline, if you aren't already convinced. I love it, it's easy to clean and it is just an honest work vehicle.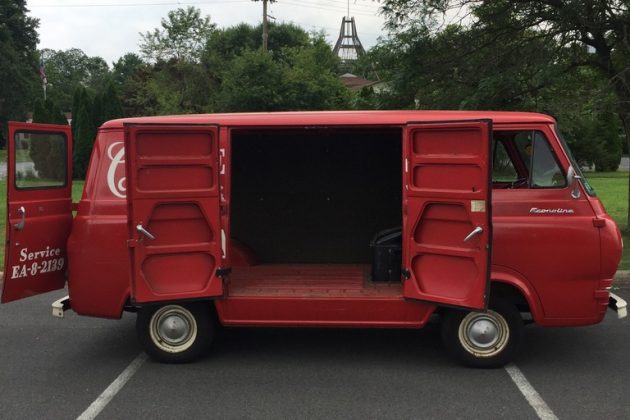 With access from the back and sides, the Ford Econoline was the go-to choice of work vans since its inception in 1961. This well-preserved example is running, rust-free, and mostly original. The odometer says 37,000 but the seller does not state if it is 37,000 or 137,000. Either way, this is likely one of the nicest unrestored Econolines of this vintage. This would be a great parts runner. Would you use it?