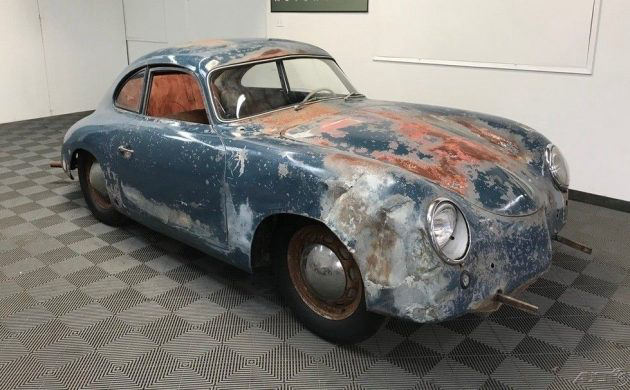 When it comes to vintage Porsches, you'd be forgiven if you're tired of seeing every horrific 356 B coupe dragged out of the weeds and hoisted up for sale. However, this car – an early production, bent windshield "Reutter" coupe – is a different story altogether. This is a car you'll gladly take in almost any condition to restore; fortunately, this one remains in very decent shape and is worthy of the six-figure restoration it's likely to receive. Find the 1952 356 here on eBay with a $115,000 Buy-It-Now and the option to submit a best offer.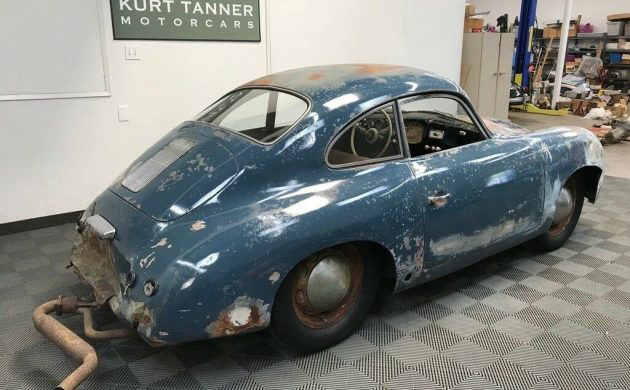 The seller notes a few significant details of the 356, not the least of which is that less than 500 cars were produced that year. This one is made rarer still for originally being delivered in black over a tan corduroy interior. It was later repainted its current color with the interior dyed to red. Sadly, the original motor was with the car when it was shipped to the longtime second owner in New York, but disappeared while in transit; it was uninstalled at the time of purchase. Rust is said to be minor, limited to the floorpan getting soft under the driver's seat and some corners of the pan. The seller confirms the windshield has been replaced at some point.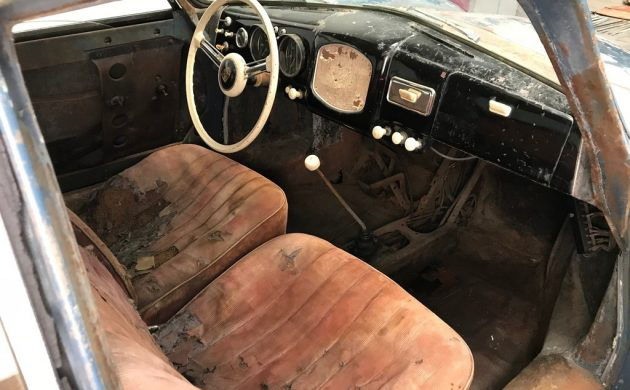 All other glass remains original, and the hard-to-find switchgear is all said to remain in place. While quite tired and in need of full restoration, the interior does not appear to be a lost cause and will look fantastic when restored in the original materials and colors. The longtime second owner – the caretaker for the last 53 years – clearly loved this car, even if it's fallen into neglect to its current state of repair. I'm most impressed by how solid the body remains despite being an East Coast car, along with the obvious lack of alterations aside from the color change (and, by the way, the paint still has an incredible sheen to it!)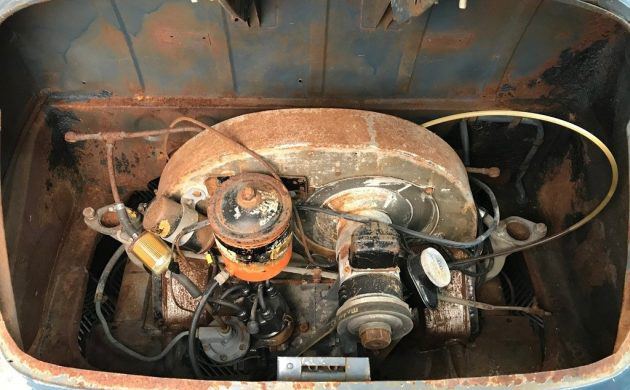 The engine, as mentioned, is not original, nor is the installed transmission. When the original motor went missing, the previous owner attempted to find the closest date-coded unit he could source, which ended up being a replacement 1500 mill from a mid-year 1953 model. The original transmission is included, but the one currently installed is from a VW Transporter. The motor does still turn freely, but how wonderful it would be to track down the matching unit. Does anyone think the next owner will try to find it for a car as important as a Reutter coupe?
Have something to sell? List it here on Barn Finds!