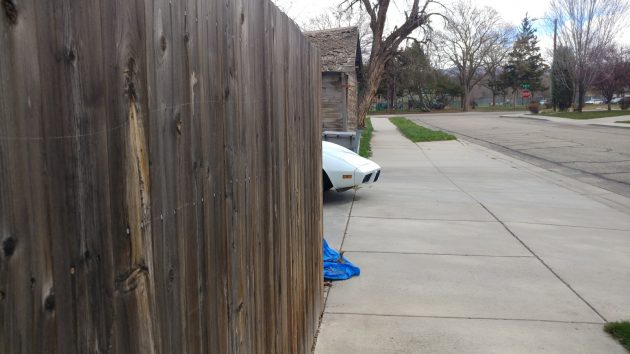 The internet is a great place to find cars, but sometimes you might stumble across the best deals while out running errands. Heck, we recently spotted something interesting while out driving around. Peaking out from behind an old fence, we noticed the nose of what turned out to be one of America's most iconic cars. We decided to take a closer look and boy we are sure glad we did!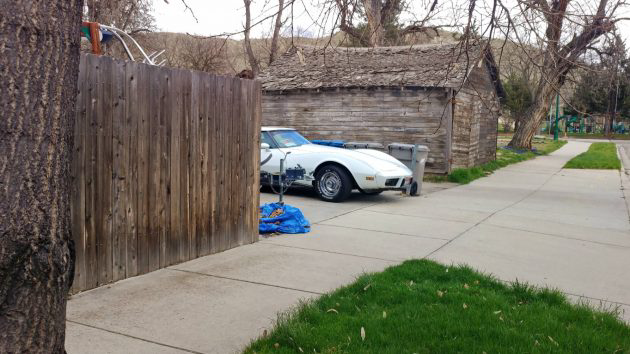 We had been keeping an eye out for a Corvette project and there was a "For Sale" sign in the window. The $6,999 asking price seemed high, but we decided to give the owner a call anyway. We've looked at a few C3s, but they have all been worn out and rough. Given how clean this one looked, we thought we should give it a spin.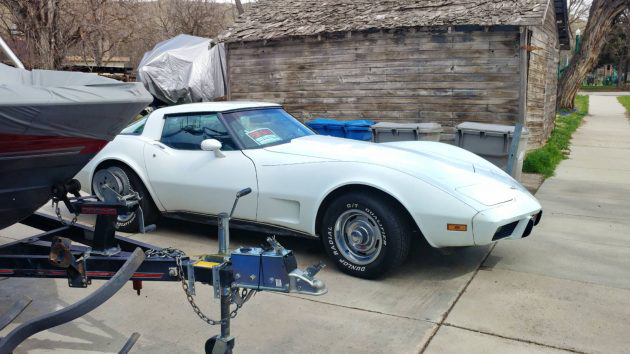 The seller was happy to tell us about the car. He'd bought it a few years back as a date night car. After buying it, he paid a mechanic to do a basic service and rebuild the carb. It was driven occasionally, but with 2 young kids, it just wasn't getting used enough to justify keeping. It also didn't help that they had a 1969 Camaro calling for their attention.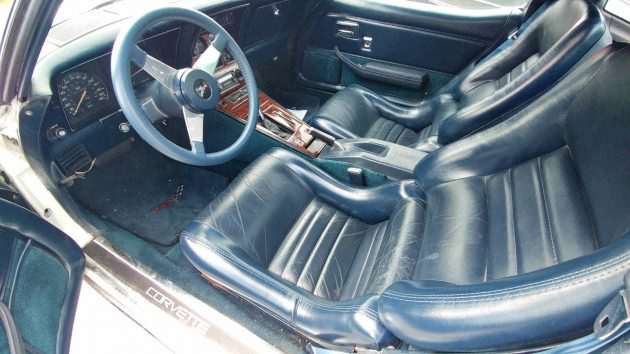 The engine felt strong, the exhaust note was fantastic, and the suspension was tight. I can't speak for Jesse, but I was instantly hooked! Based on his smile though, I could tell he was loving it too. Before heading back, we pulled over and Jesse asked me, "what do you think?". I couldn't lie, I was in love! We try to not make rash decisions, especially when it comes to old cars, but sometimes you have to listen to your heart. We knew we couldn't afford the asking price, but figured it couldn't hurt to make an offer. So we drove back to the seller's house. I carefully backed it into their driveway, hoping that we wouldn't seem to eager…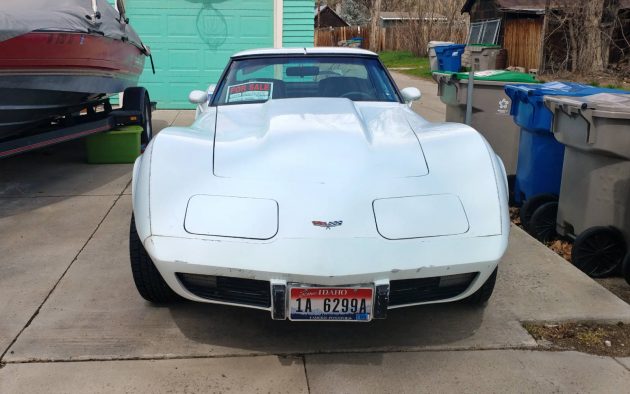 After shutting it down, the seller came out of their house and asked us what we thought. Jesse usually handles the negotiations while I inspect for any major issues we might have missed, but this time Jesse was looking things over and spotted something interesting. He pulled me to the side and quietly told me to look at the rear suspension, I was a bit confused as it didn't feel like anything was wrong. I climbed underneath the car and that's when I spotted the rear sway bar! That's right, this car had the desirable Gymkhana performance suspension. That was it, we had to have it!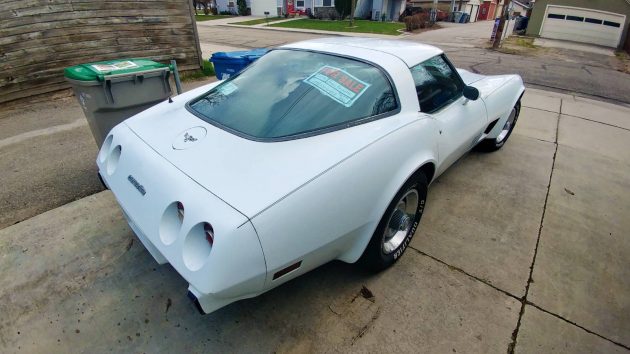 An offer was a made and, surprisingly, accepted! We had to run to the bank to get the money, so while we waited for the bank teller, we were both looking up info and checking parts prices on our phones. Remember, we've never owned a Corvette before and it hit us that we don't really know what things to look out for. So I looked up the most common issues to make sure we were making a wise decision. The body has a few cracks but the chassis looked solid. All the electronics worked and there weren't any unusual sounds coming from the drivetrain, so we decided it was probably alright.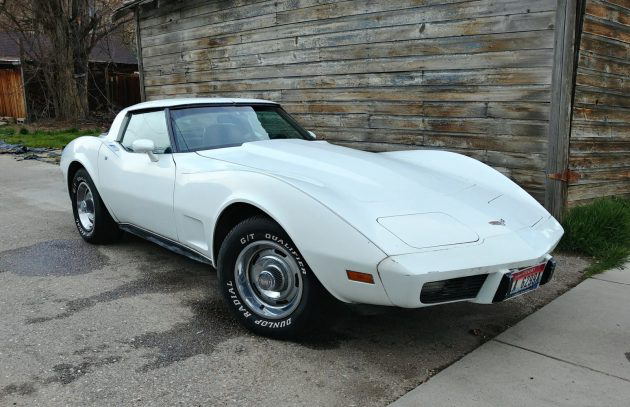 While it was fitted with base L48 engine, this Corvette was well optioned. We are going to order the dealer invoice to find out what rims and tires were originally on it and to see if there are any other options we are missing. We paid the seller, filled out the paperwork, and shook hands one last time. I grabbed the keys before Jesse could and jumped in the driver's seat. I couldn't stop smiling while driving it back to the shop. It's going to need a good cleaning, a full service, and a few little fixes, but it's going to be a fun project. We haven't decided what all we are going to do with it or what events we want to take it to this summer, but if you have any suggestions, we would love to hear them!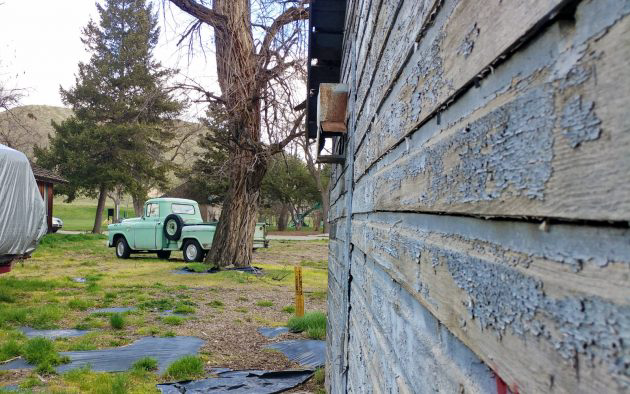 On an interesting side note, I discovered this just around the corner of the old barn next to the Corvette. This old GMC truck might look abandoned, but the plates are currently registered and it looks like it's still being used on a regular basis. We might have to go back and see if we can find out what the story behind it is. Happy hunting!
Have something to sell? List it here on Barn Finds!