When I see old cars like this '32 Chevy, I can't help but wonder what stories they could tell. It likely saw some interesting times before it went into the barn. The seller claims it has spent most of its life in the barn, but I'm sure it saw plenty of use in the first few years of its life. It has some rust issues, needs interior work and the seller hasn't been able to get the engine running, but it could actually make for a really cool project. Find it here on eBay in Eaton Rapids, Michigan with a current bid of $2,025.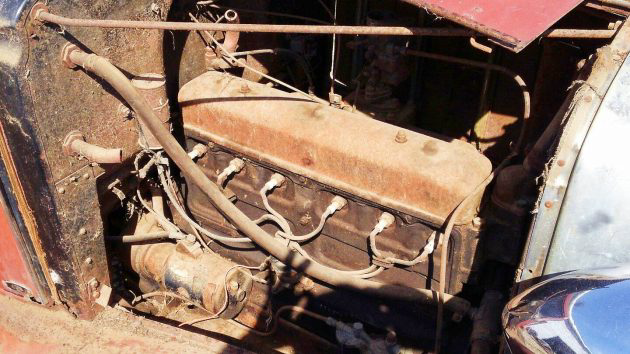 We all have different tastes and interests, so what ends up happening with this Chevy will depend on who ends up buying it. If it were mine, I would focus on getting it running and driving. If the original inline six can be made to run, I would leave it be and move on to making the interior usable. And if the original engine is beyond repair, I would find a replacement Stovebolt Six for it and add a few performance enhancements. While a 350 V8 would be fun, these inline sixes can actually produce decent amounts of power and are so much more interesting than a crate 350.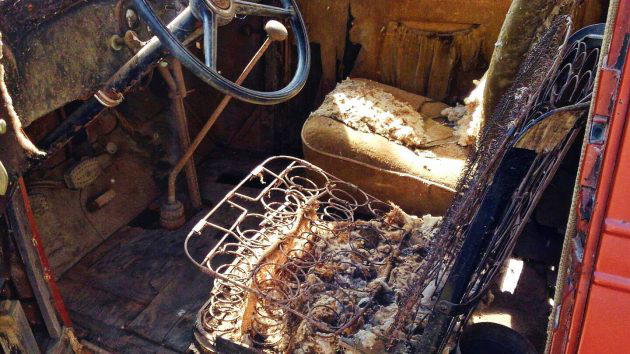 Restoring the interior back to original shouldn't be all that difficult, given how basic they were. It looks like it will need new wood floors, but you should be able to use the existing floors as patterns to cut out new ones yourself. Once those are replaced, I would find or have a new headliner made, recover the door panels, install seats with headrests and more support and add 3 point seatbelts. The dash should clean up and given that it's metal, you can always repaint it.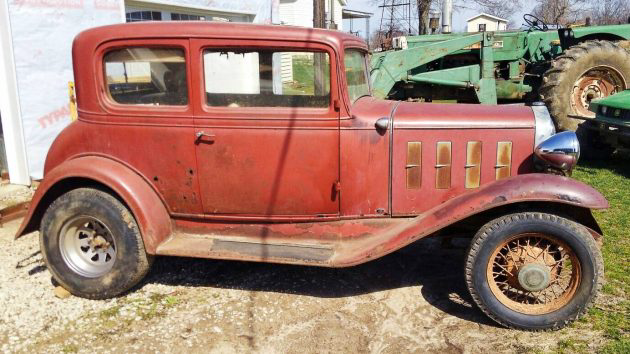 It looks to me like someone had plans of turning this Coupe into a hot rod, but they didn't get very far. I'm alright with that though, as there are already plenty of these that have been hot rodded. I don't mind a few tastefully done upgrades, but I wouldn't go too crazy with it. The rust issues will definitely be a problem, but as long as the frame is solid, you shouldn't have structural issues to worry about. Most of the panels are flat, so you could fix much of the rust with a grinder, a small welding unit, and some hard work. If you end up taking on this project, we sure would love to hear about it and to see what direction you go with it!