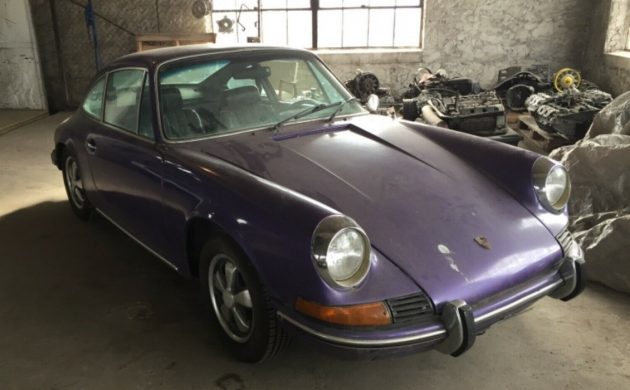 German cars in general seem to have a knack for making certain colors infinitely more valuable by producing them in severely limited quantities. The domestic brands do this, too, with Mopar seemingly being the dominant force in associating limited production colors with higher values. That's why it's a tad ironic that purple – not exactly a first choice among the bulk of consumers – is such a desirable color for both Porsche and Plymouth fans. This 1969 Porsche 912 appears to be draped in a color known as Royal Purple, but given the seller doesn't refer to the car as a factory original, there's a chance it's a respray. Find the 912 here on eBay where bidding has crested $16,000 with no reserve.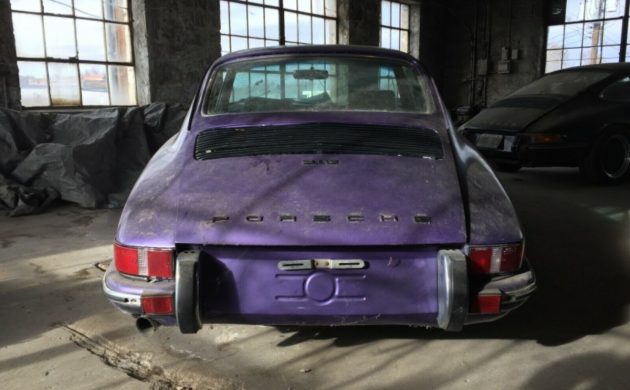 Now, I'm not a paint expert in terms of assessing whether a car wears its original finish or has been resprayed, but my general detective instincts would tell me that if an owner wanted to repaint his air-cooled Porsche in the 1970s or 80s when they were just used up sports cars, purple would not have been the first choice. Red, black, white – all those typical 80s colors are what the second and third owners would typically choose. And, when this 912 was 15 years old, it wasn't as if owners were talking about how rare a color like Royal Purple was, because not enough time had really passed for that to be a topical conversion.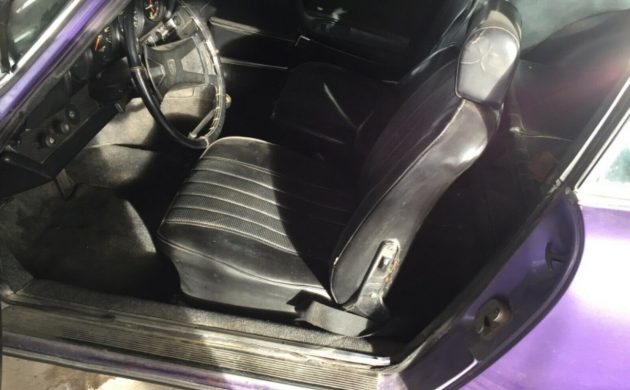 When you peek inside the door jams and under the hood and see matching paint, it spurs some hope that this 912 left the factory with this unusual paint choice selected by the original owner. A certificate of authenticity would do wonders for solving this riddle, but not every seller wants to go through that trouble. The color seen here is also referred to as "Lilac", so either name on the COA would provide the verification needed. Now, the seller has gone so far as to confirm that the drivetrain remains numbers matching, so we know that much. The interior is standard, so there are no sport seats to be found here – but the buckets appear to be in good shape.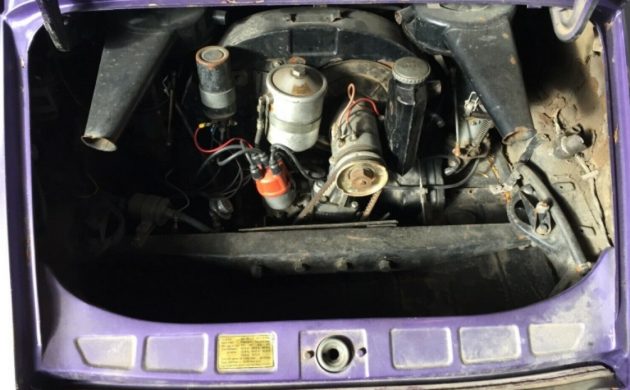 You always like to see the original engine stickers still present under the hood, as these are typically lost during a respray, or replaced with copies that are much to bright and with clear lettering that should appear somewhat weathered after all this time. Dead giveaways that they've been replaced. The seller confirms the 912 runs and drives, so the long-term storage hopefully took into consideration everything that needs to be done to prep a car for a few years off the road. The seller confirms more work will be needed to achieve total road-worthiness, but between the running condition and the color, this seems like a project worthy of taking on. Do you think the paint is original?