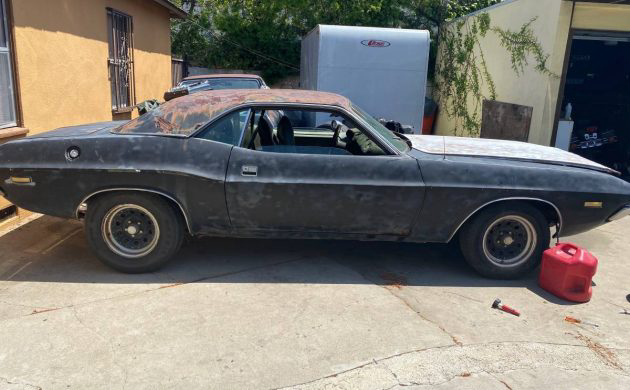 The ad for this 1972 Dodge Challenger says it's unmolested and unrestored! No kidding, it's definitely unrestored, but it might actually be worth saving. Listed here on craigslist, this Challenger is listed for sale for $10,000 in Covina, California. The car was originally a green metallic with a dark green vinyl top and green interior.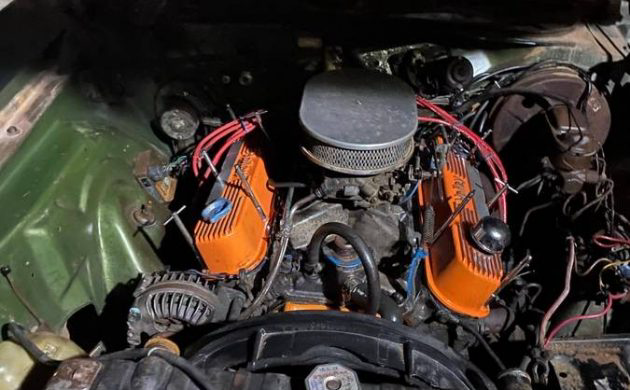 The car is said to run and is equipped with a 340 cubic inch V8 engine with a 4 barrel carburetor and headers. Power is sent to the rear 8 3/4 rear end via a console-mounted automatic transmission. It's also a factory A/C car with power steering and power brakes. For '72, the 340 was the highest performance option for the Challenger, with the other engine options being the inline six and the 318 V8.
This interior is trashed and sun-baked so bad that you can see the springs in the bucket seats. The dash and console are going to need some work but the door panels look OK. The seller states that the dash lights and all the gauges are operable. I like the two-spoke wheel and deluxe interior. Pictures of the VIN plate are included in the ad.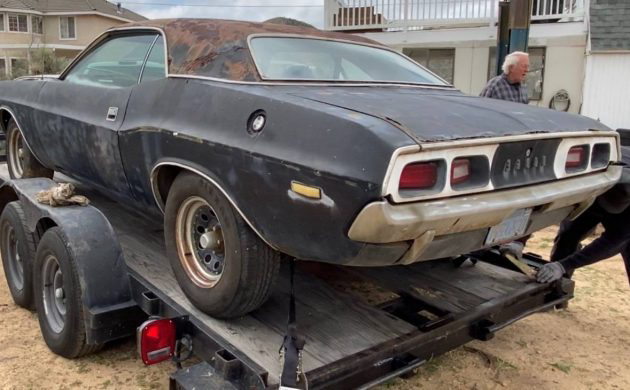 The car is rusty and will need a hood, roof, and trunk lid. Apparently, this is not a barn find. It is an "under the tree" find as the car was stored under a tree too long. The rockers and bottom of the doors have rust but the frame is said to be good. If the roof didn't have holes in it, I would restore the drive train and install a new black interior and drive it with the exterior as is. I like years of wear on the outside and flat black paint.