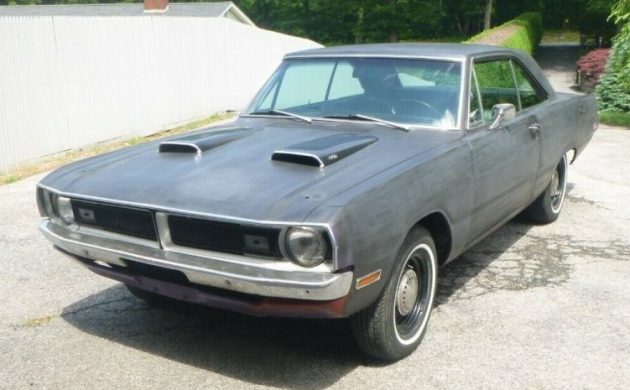 Sometimes it can be pretty easy to see that an owner has full confidence in the classic car that they are offering for sale. That is the case with this 1970 Dodge Dart Swinger 340. Not only does he actively offer potential buyers the opportunity to undertake a personal inspection of the vehicle, but he is also willing to place the car on a lift so that they can have a good look around underneath. If that isn't enough, he even encourages potential buyers to take a magnet to the inspection so that they can verify for themselves that there is nothing but healthy steel hiding below the primer that the vehicle currently wears. If that isn't a display of total confidence, then I don't know what would be. The Dart is located in Pleasant Valley, New York, and has been listed for sale here on eBay. This attitude seems to have had some impact because there have been 17 individuals who have been motivated enough to submit bids on this classic. This has pushed the price along to $7,766, but the reserve hasn't been met.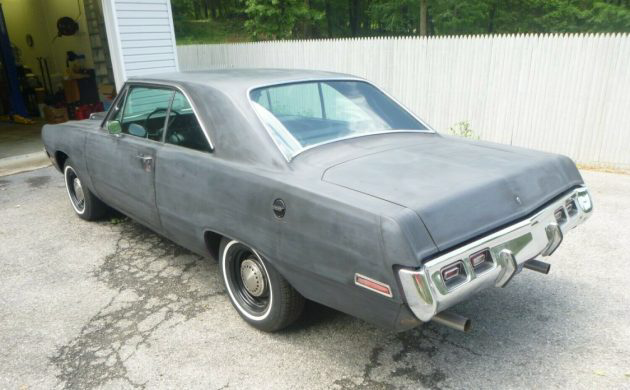 The Dart started its life wearing Dark Green Metallic paint, but at some stage, someone has decided to cover this with a coat of Plum Crazy. It now sports a grey primer, so it will be a matter of personal choice as to just what the vehicle will wear in the future. The engine bay is nicely detailed in the original Green, so this might be what tips the scales for the car to be returned to that particular shade. As stated earlier, rust does not appear to be a problem with the Dodge. The owner supplies some great photos of the underside and the trunk, and these all look remarkably clean and solid. There is nothing visible externally, and if a magnet is utilized as the owner suggests, it will be pretty easy to confirm that there is no Bondo or other nasty surprises awaiting the next owner. The panels themselves look nice and straight, while the tinted glass appears to be free from any significant flaws or problems.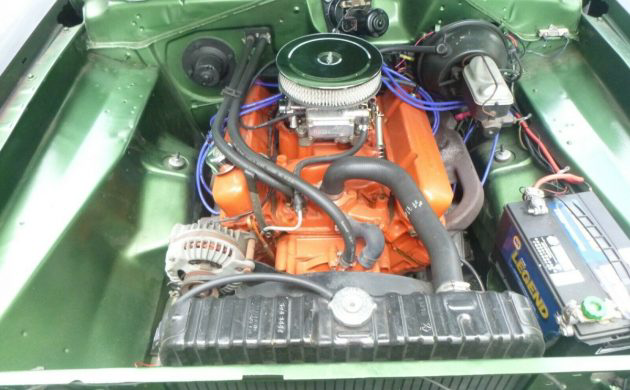 Lifting the hood on the Dodge reveals a spotlessly clean and tidy engine bay. It houses a 340ci V8, which is backed by a 4-speed manual transmission. There is no power assistance for the steering, but power front disc brakes should bring proceedings to a halt quite effectively. The 340 is freshly rebuilt and has literally done no work since this was completed. It has been bored .030″ over and has been built with a 9.5:1 compression ratio. Add in a high-energy electronic ignition, a new Holley carburetor, a 2½" exhaust, and this should potentially pump out somewhere around (or possibly more) than its original 275hp. A real positive is that this is achieved using pump gas, so there's nothing special awaiting the next owner in that department. In addition to all of this work, there is also a new sender unit in the tank and a new clutch. It should be no surprise to learn that this is a classic that runs and drives very nicely.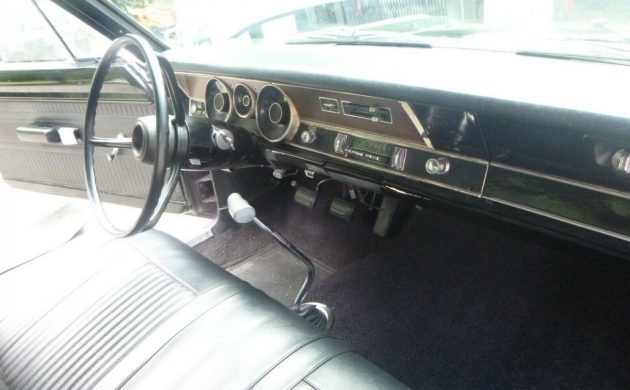 I was originally going to say that the interior of the Dodge is a bit of a surprise packet, but on reflection, it really isn't. It would seem that this is a project that was well on the way to completion when it was listed for sale, because not only is it mechanically sound, but there is little to do inside the car. The seats and trim look nice, the dash is unmolested and the pad is in good condition, while the carpet set is brand new. The only work that the owner identifies is the need for a new headliner. Good quality headliners can be found for $180, and if that is all that is required, then returning the interior to its absolute best would seem to be a cheap and easy exercise.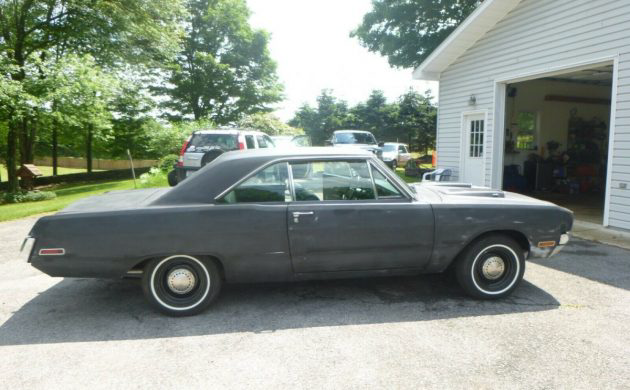 We see plenty of project cars here at Barn Finds, and some of these definitely rank as being better than others. This 1970 Dodge Dart Swinger would seem to be a really good prospect because apart from being well on the way to becoming a potent and eye-catching vehicle once again, it is being offered for sale by an owner who is refreshingly candid about what he has to offer potential buyers. Purchasing a project car can be fraught with danger because there are times when you really can't be sure exactly what is hiding below an unfinished surface. This car removes a large amount of that doubt, and that's why I'm not surprised by the fact that the bidding has been so solid up to this point. I can't help but think that someone is on the verge of landing themselves a great project, and I will gladly admit that I do envy them for that.