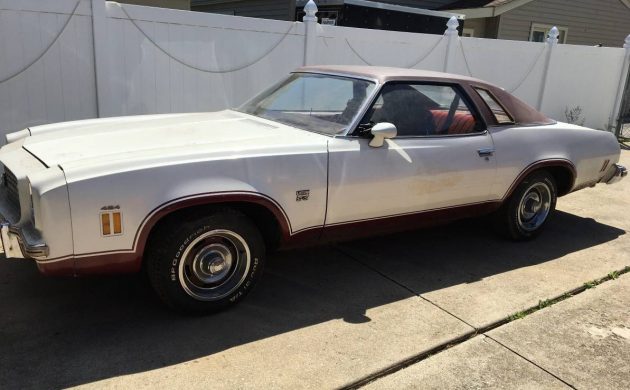 The Chevelle Laguna Type S-3 was the successor to the Chevelle Super Sport. It would debut in 1974, at about the time the muscle car market had petered off and gas prices were going up as a result of the OPEC oil embargo. It would only be around for three model years. Available just as a Colonnade coupe, this 1974 has been owned by the same party for 34 years and doesn't currently run but has a matching numbers drivetrain. Located in Chicago, Illinois, this S-3 is offered here on craigslist for $4,500. Hats off to Rocco B. for sending this tip our way!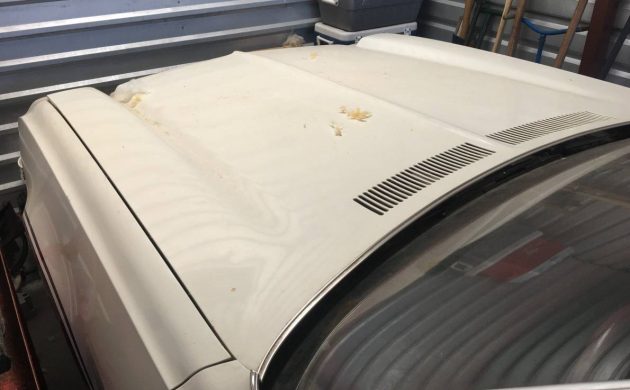 Type S-3 production for 1974 would nearly reach 16,000 cars. Engine choices ranged from 350, 400 and 454 cubic inch V8s. The latter engine is what came with the seller's car, which would have been rated at 235 hp SAE net. It was the only one of the motors that could be had with a 4-speed manual, but most got the TH-400 automatic transmission, again like the seller's car. The S-3's carried over the 1973's urethane front end with a revised grille and a 5-mph chrome bumper out back. Standard equipment included a console, vinyl roof, opera-type vertical rear quarter windows (with or without horizontal ribs), swivel bucket seats, and a six-dial instrument cluster with a 4-spoke sport steering wheel.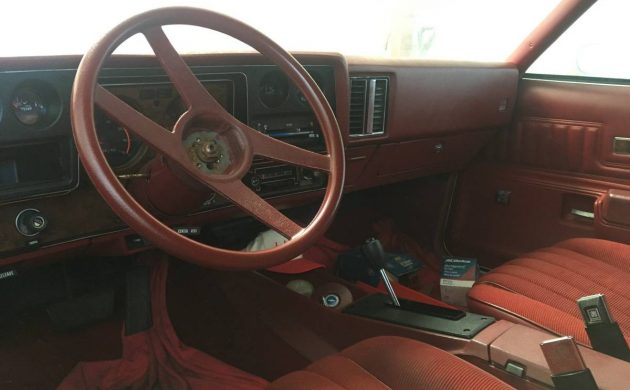 This '74 Type S-3 is completely stock and the owner had intended on restoring it, but life sometimes gets in the way and realizes that's not going to happen. So, the project is now available for someone else to undertake. The body doesn't look like it has many issues, but the photos are few and not revealing. Apparently, the trouble lies with the big-block V8, which will need rebuilding at some 62,000 miles. It comes with a 3.73 posi-traction rear end.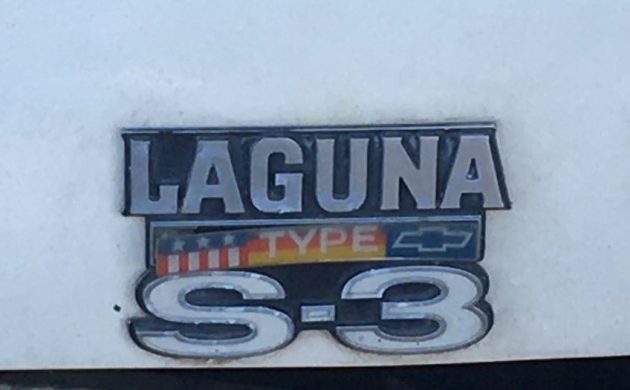 Other than the horn center cap being missing, the red interior with the swivel seats looks to be okay from what we can see. The car wears a set of Chevy Rally wheels, but we don't know how aged the tires are. This car was a staple of NASCAR for a couple of years back in the mid-1970s. Collector interest in these cars doesn't seem to be there, at least not yet. It's hard to find one available online that gets into five figures.