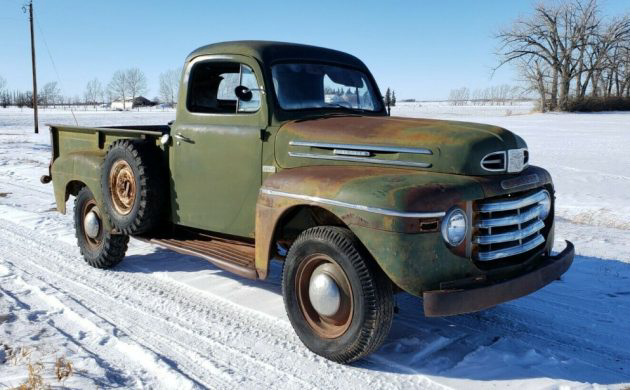 Montana is a state that is home to a great many natural wonders, but it also appears to be the home of many older Pickups. This 1949 Mercury M68 is a perfect example, and it looks like a pretty decent candidate for a project. What makes this Mercury even more attractive is the fact that while bidding has reached $2,650, this is a no reserve auction. That means that this old girl is going to be off to a new home in a very short time. If you want that home to be yours, you will find the Mercury located in Sweet Grass, Montana, and listed for sale here on eBay.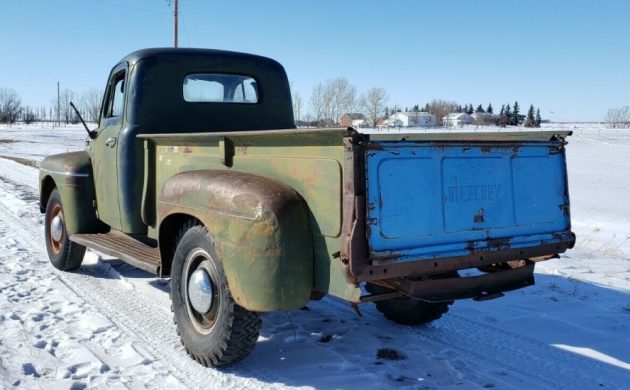 The external appearance of the Pickup looks really promising, and as you work your way around the vehicle, it is amazing how little rust can be seen. The usual rust prone areas like the bottoms of the front fenders, the bed, and the cab corners look remarkably clean, with only a few minor rust spots. This Mercury does hide a secret though. The cab floors are completely rotten, and they will need to be changed unless you fancy imitating Fred Flintstone. Thankfully, replacing the floors is not a difficult job, so that's a bonus. The thing that I really do notice is how straight this Mercury is. These usually cop their fair share of dings and dents, but this one is quite straight.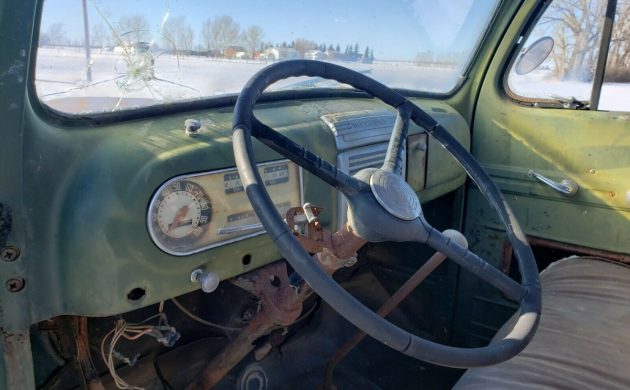 The interior of the Pickup has also survived the last 70-years quite well. There are a couple of switches that are missing out of the dash, but I have to agree with the seller about the fact that it's pretty unusual to see a Mercury Pickup of this vintage with the radio blanking plate present. The interior could use a bit of a tidy, but it is quite serviceable as it is if you wanted to maintain the character of the vehicle.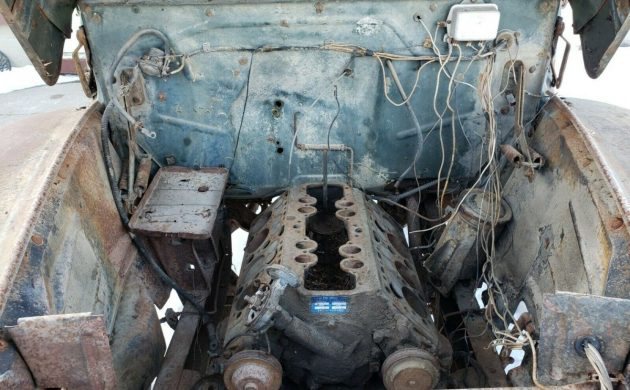 The news under the hood is not great, and it really is a case of getting what you see, and no more. The heads and intake are long gone, and I can see a fair amount of debris visible down inside the engine. It's unclear whether the engine even turns, so while it might be able to be salvaged, it's probably going to be best to ensure that there's room in the budget to replace it instead. The rest of the drive-train appears to be present, but it's unclear how healthy it is.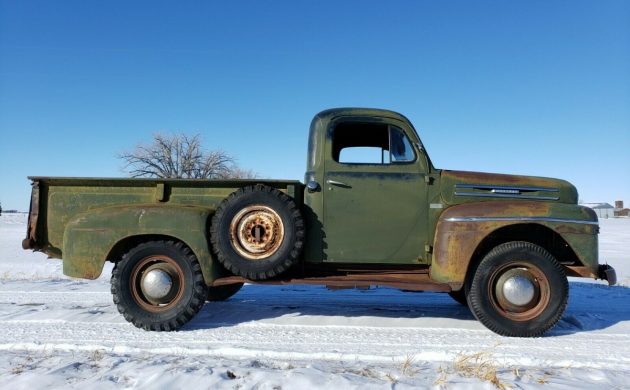 I love the look of these old pickups, and this Mercury appears to be a project pickup with potential. My own feeling is that this will probably become the basis for a rat rod project, and I respect the new owner's decision if that's the way it ends up. I'd love to see someone get hold of it, fix the floors, throw another flat-head under the hood, and then drive it as it is. It has bags of character, and I have no doubt that it would attract plenty of attention wherever it went. That's my thought, but what would you do?
Have something to sell? List it here on Barn Finds!