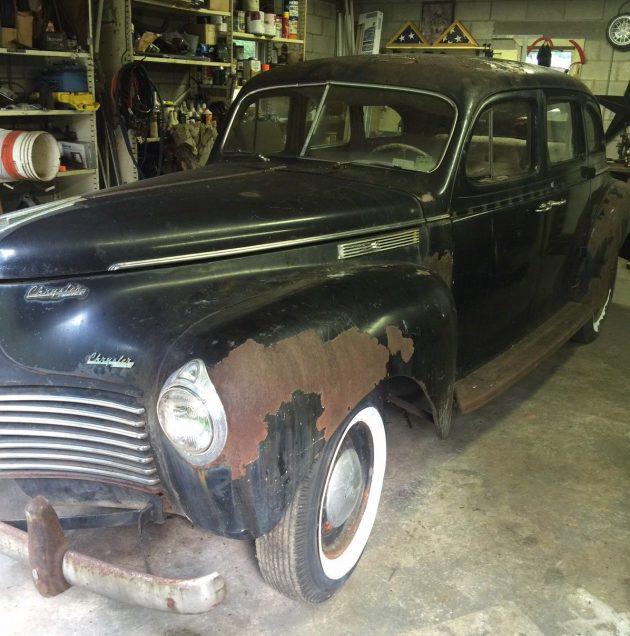 Cars were evolving rapidly as improvements were invented and developed. Often, cars were not only restyled every year or two, they were often completely redesigned. Although the Royal was Chrysler's entry level car, it was completely redesigned about every 2 years. You can really follow the changes in the advertisements. For example, for the 1940 Royal, the wheelbase was lengthened and the passenger compartment sat ahead of the rear axle instead of over it. Chrysler advertised "easy entry doors with no fender cutouts to soil your clothes as well as "away from the bouncing rear axle." This Royal is listed on eBay in Rockaway, New Jersey for $2,700 or best offer. It runs, is very complete and looks solid with mostly surface rust. Pictures of the interior would be nice, but all there is is a picture of the speedometer. We can only guess what it might be like inside.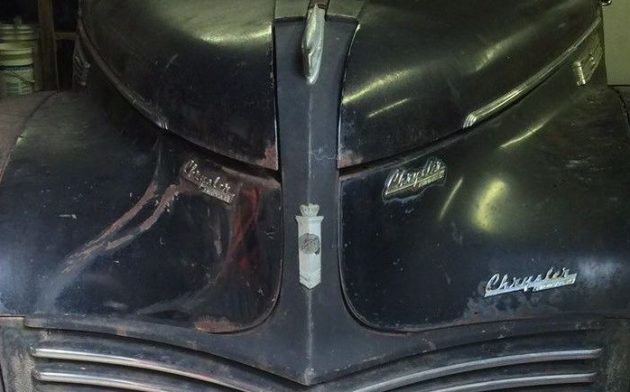 Take a look at this hood. The poor fit and mismatched paint make this odd looking feature stand out. It's the front mount point for the two piece butterfly hood. This model, the 1940 and 1941 were the last year for the two piece hood.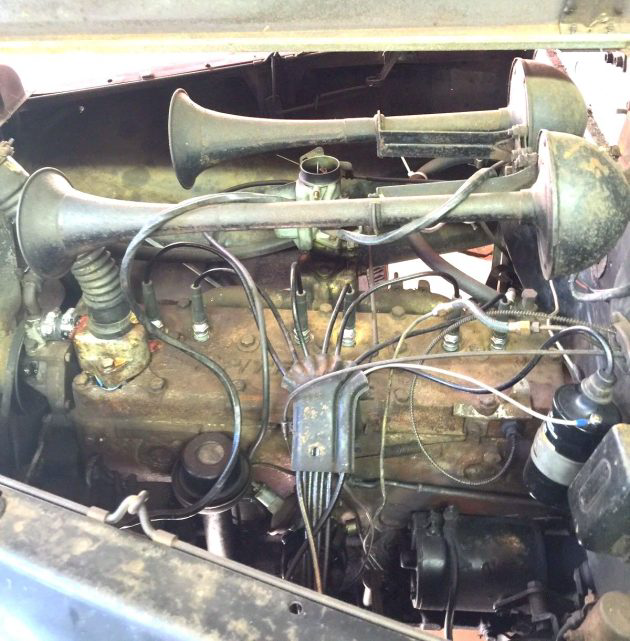 It looks complete and mostly original under the hood. That's the 240 CID "Speedking" with about 110 horsepower. It runs but apparently needs a carburetor rebuild.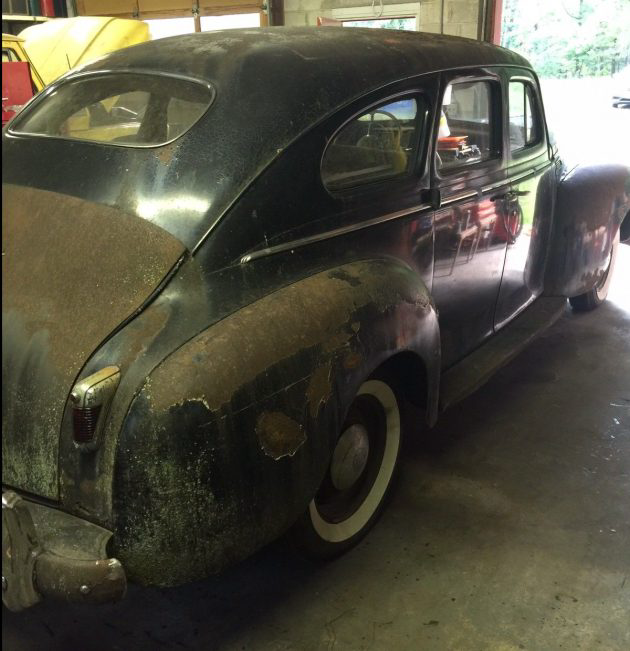 The running boards were optional in 1941, so they could be discarded. There's a small hole in the floor that will need repair as well as the trunk floor and spare tire well. It will need the usual mechanical restoration as well as new tires. Some might sand, clear coat and call it patina. How original would you keep it? The interior could be a rodent infested smelly chewed up mess or it might not be bad in there. Does it like look like a promising project? Do you think it might stay original or is it destined to be another rat rod or resto mod?