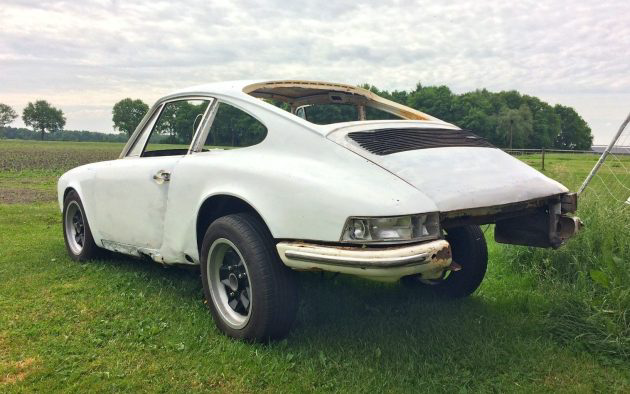 Porsche 911s have been hot, hot, and getting hotter over the last several years, but how far would you go to get in on the boom? This 911 is just a rolling shell, which might be the only way to get into the game with a four-figure price of entry—maybe, as bidding is currently at $6,499 with the reserve not yet met—but you'd be looking at tens of thousands of dollars more and likely many years before this car amounted to much. If you're in the States, you'd also literally have to go pretty far, as this shell now sits near Antwerp, Belgium, despite having started its life in New Mexico. Find it here on eBay.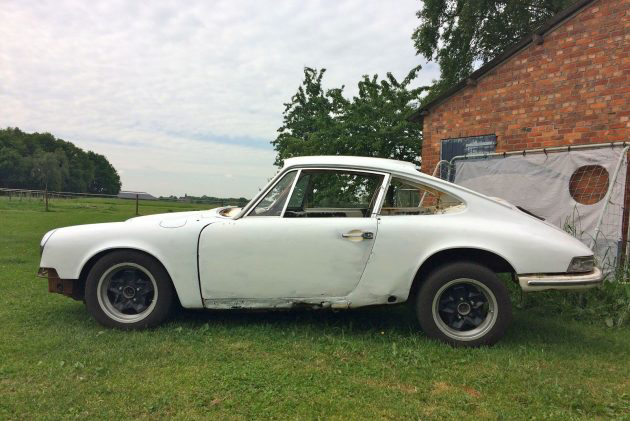 In 1969, Porsche moved the 911's rear wheels back, lengthening the wheelbase by about 2.3 inches to improve the famously squirrelly high-speed behavior of the early cars. This is one such long wheelbase 911; that's the good news for this car.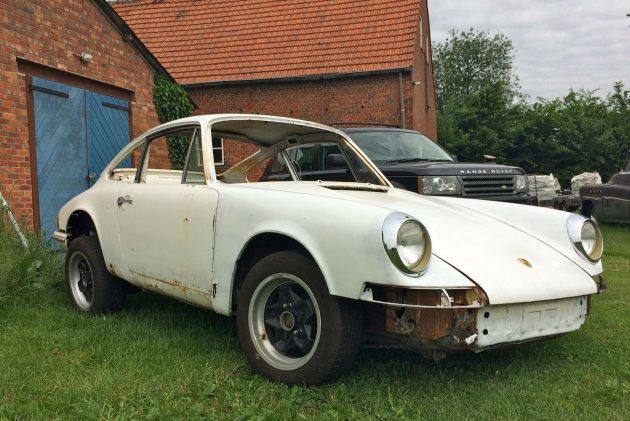 The list of bad news is somewhat longer: the sills require major rust repair (odd for a southwestern car—wonder how long ago it left New Mexico?), and the floors may or may not need replacing; there is no engine, transmission, or interior; and even if it did still have an engine, this car started life as a 911T, introduced in 1967 as the base-model 911 with a detuned, 110-horse version of the 2-liter flat six—not the most desirable version.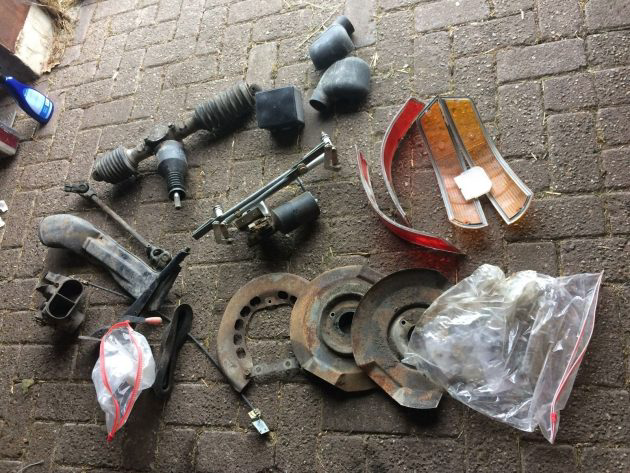 There are a few shots of assorted extra bits and pieces that will come with the car. I'd be most concerned about the absence of the original engine; Porsche buffs can be just as particular about matching numbers as the rest of us, even if the T motor wasn't the hottest. Porsche purists might shudder, but perhaps this car is ripe for a restomod—an RS tribute car, Zelectric-style electrification, or a small-block V8 conversion. If you think the price for this shell could be right, what would you do with it?