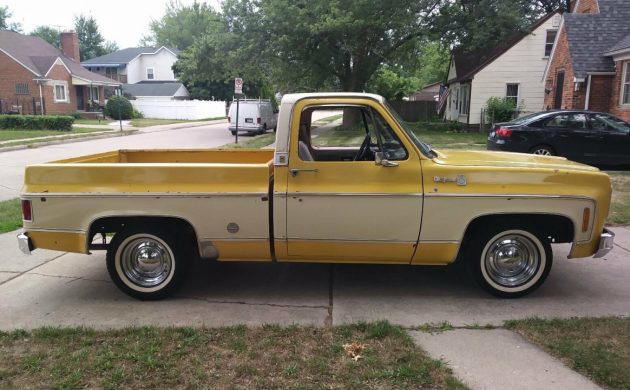 We have been talking about getting a shop truck for Barn Finds HQ.  You never know when you might find a a flathead or a motorcycle that needs moving. Old Dodges seem to be the most economical, but a C10 is still on my bucket list. This particular truck seems to fit the bill. It has a small block, short bed, and little rust. Take a look here on eBay and let us know if you approve.
These square body pickups have really grown on me. My dad owned one when I was a kid and it never seemed like anything special. Those big squared off fenders just made it hard to reach the engine during tuneups. This one has already been lowered and I'm okay with that. The whitewalls and grill might be a little much, but they are easy to switch if they bother you.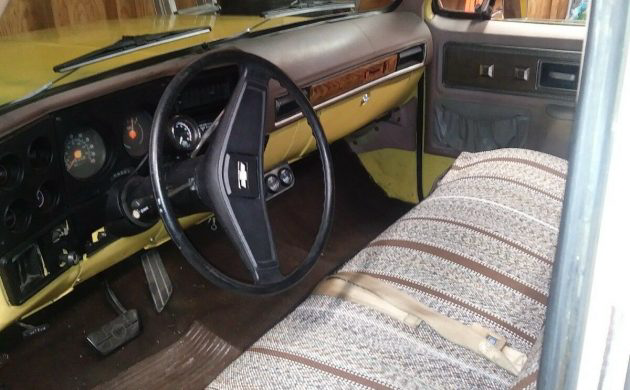 That seat cover looks just like the one dad had. I'd probably go with a vinyl upholstery kit and some new foam though. Other than that, things look pretty good in here. There are some auxiliary gauges hanging under the dash and the seller mentions headers and Flowmasters so perhaps there's a little oomph hiding under the hood?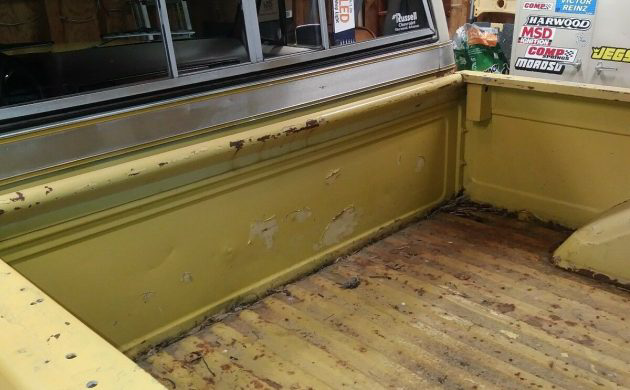 More photos would be needed before I'd hand over the kind of money the seller is asking. That rust over there along the edge of the bed makes me nervous. There aren't any photos of that engine either. The 350/TH400 combo is the way to go though. It would be cheap to maintain and upgrade… Plus if it ever loses compression, you could just yank it out and drop a crate engine in there. This really could be the perfect multi-purpose classic. You could haul a lot more than just parts!
Have something to sell? List it here on Barn Finds!