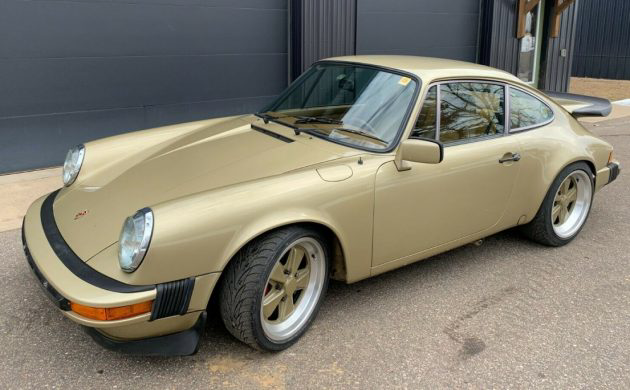 These days, the world of 911 ownership is a tricky one: if it's a tired example or one of the less desirable models, restomodding isn't out of the question. But given how valuable seemingly every model has become, it's hard to justify any outcome other than restoring one that needs it back to stock condition. This 1976 Porsche 911 is one of 200 "Signature Editions" that featured Ferry Porsche's signature baked into the steering wheel. Despite the limited production numbers, the seller notes several modifications, including wider rear fenders, a 3.2 Carrera engine, and Fuchs-inspired 17 inch wheels. Find it here on eBay with bidding at $28,000 and a Buy-It-Now of $36,500.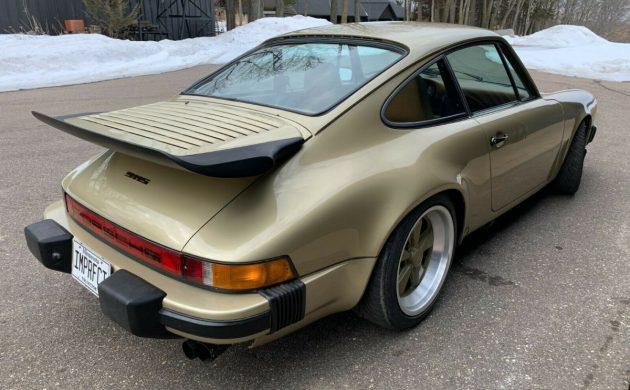 What's amazing about this particular car is it has an almost-twin despite being part of such a small batch of vehicles. A few years ago, another Signature Edition was for sale, also with a widened rear end and color-matched Fuchs wheels – but in a size smaller. You can see the post here from 2018, where the car even has just a few thousand fewer miles than this example, along with the OEM rear metal fenders to complete the Turbo-look conversion. You could easily see just upgrading the wheels and driving the doors off of it for a few years to connect this car to that one, but then you see the interior – and, of course, the VIN – and realize they are two different cars.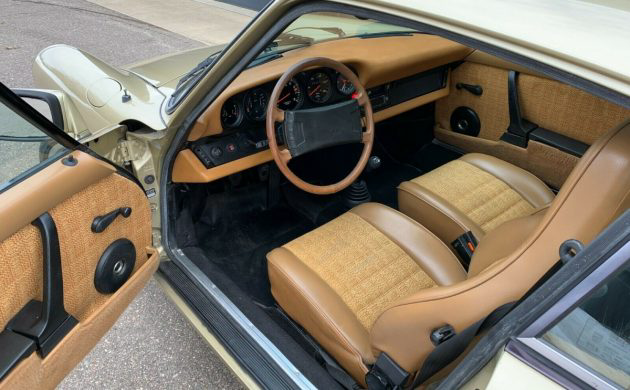 Still, you have to admit, those are pretty crazy odds for two cars in a 200-car batch both had the Turbo body conversion done. The modifications done to the 2018 raise the same questions here in 2021: do these alterations ultimately hurt the bottom line on a collectible car like this? It's hard to say, because a few years ago, a fake signature on a steering wheel wouldn't have made much of a difference to the second or third owner of this air-cooled 911 from an era that typically wasn't preferred among collectors. Of course, that was before every generation of the 911 became a collector's item, so now you might second-guess a decision to modify the bodywork on a 1-of-200 example.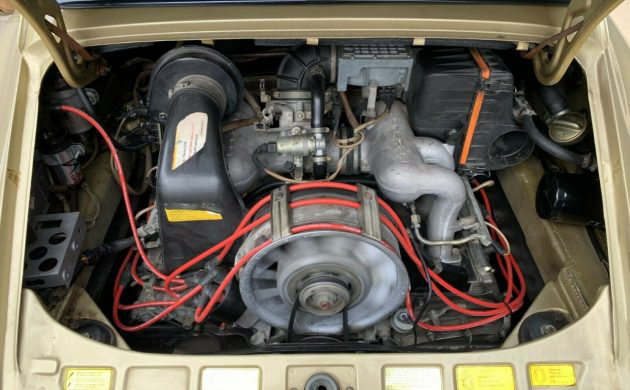 Then, there's the engine swap. So, this is absolutely a better engine that what preceded it, but it's not the original, numbers-matching unit, which is sort of essential now for getting top-dollar for an air-cooled 911. As the seller points out, he built this car for himself, so he's OK with the modifications – and the rest of us should be, too, since they're all functional improvements. The bodywork was completed long before the current owner took the keys, and the engine swap has 70,000 miles with a 1986 915 transmission and 3.2 oil tank. Lots of other recent maintenance is detailed in the listing, and it also a no-sunroof, crank-window car – making it even simpler and lighter than typical. What value do you place on a signature?