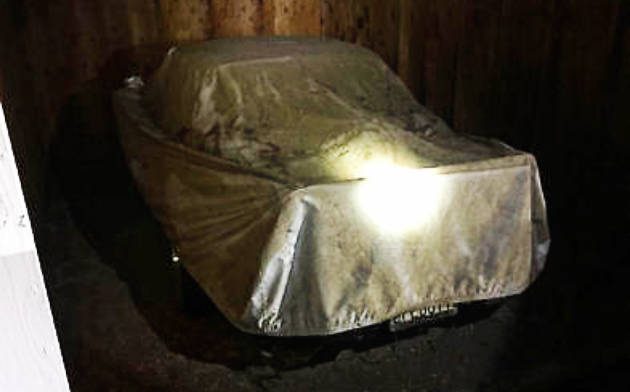 I won't lie, this photo immediately caught my attention! What could be hiding under that car cover? Well, it turned out to be a 17k mile Porsche 911 Cabriolet. Being a 1989 model, it also happens to be a Silver Anniversary Edition car, but more on that later. The seller claims this low mileage survivor is a one previous owner car that has been stored in California since 1991. Given the mileage I don't doubt it. You can take a closer look at it here on eBay in Boulder City, Nevada with a BIN of, wait for it, $125,000!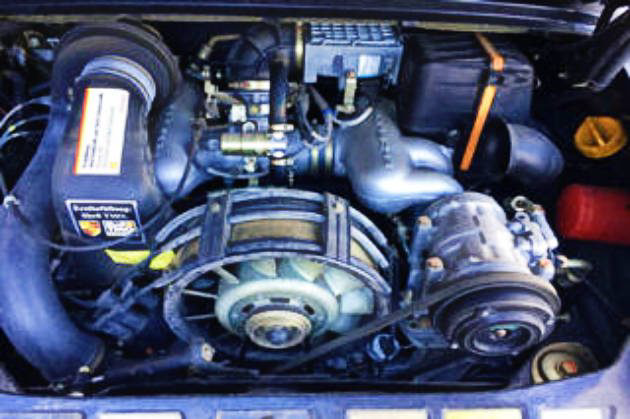 Before we go any further, I'm going to level with you, I think their asking price is insane! Don't get me wrong air cooled 911s are big dollar cars these days, especially low mileage survivors, but unless this is a 930 Turbo there is no way it's worth nearly double what blue book values a perfect car at. The seller's lack of information and small photos certainly doesn't help the situation either.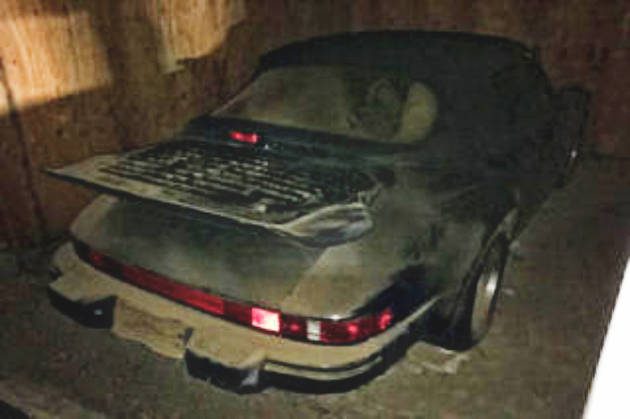 Being an Anniversary Edition Cabriolet might had some value to the car, as they only built 200 of these cars to celebrate the 911's 25th. And of those 200 drop tops, only 25 were painted in black satin metallic. I'm still having a difficult time believing it would add that much value over a standard Cabriolet though. If the seller had already given it a complete detail, sorted the brakes and tuned up the engine, then I could see it being worth more than a none Anniversary car in similar condition. At this point we don't even know if the car will run and drive without a full rebuild.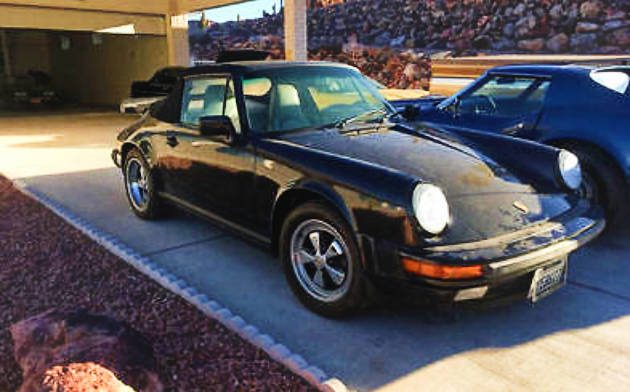 I want to like this car so badly, there aren't many '80s cars as cool as a special edition 911 with a whale tail spoiler! Sadly, I think the seller is dreaming with their asking price. I could be way off base, but I just don't see it bringing six figures. What do you guys think? Is there anyway this Porsche will fetch that kind of money?