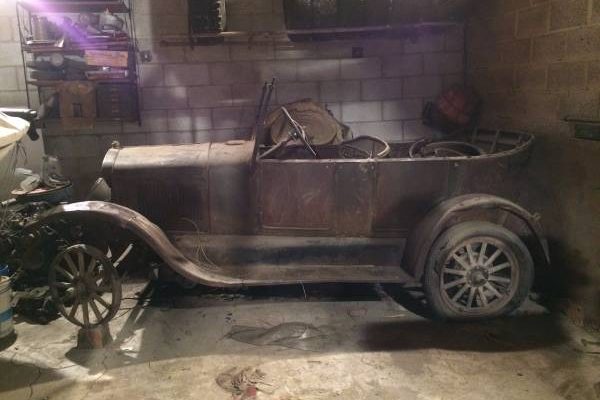 This 1927 T has been in one family its whole life and hasn't moved since 1956!  Offered for $3,800 here on craigslist in Holladay, Utah, this is an incredible find.  Unfortunately, there are only two pictures in the ad.  Hopefully the seller will provide more information and pictures to prospective buyers.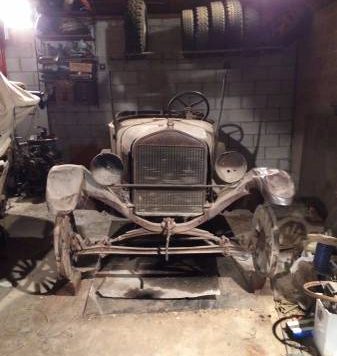 Although Ford Model T's aren't the most valuable collector cars, this one is really neat.  Not only the fact that's its been a one-family car since new, the fact that it hasn't seen the light of day for sixty years is fascinating.  Without more pictures, it's hard to say what's there (and what's not).  The seller does indicate that there is no glass and no upholstery in the car.  The original wheels are said to be included.  Perhaps this car was a save from the scrapping efforts of World War II?
Anyway you slice it, this is a cool car with even cooler history.  A full restoration would definitely be a labor of love and not an investment.  Perhaps the new owner will go the rat rod route and make this a cool driver with the body as-is.  Either way, don't let this one pass you by if you've been looking for a T to build.