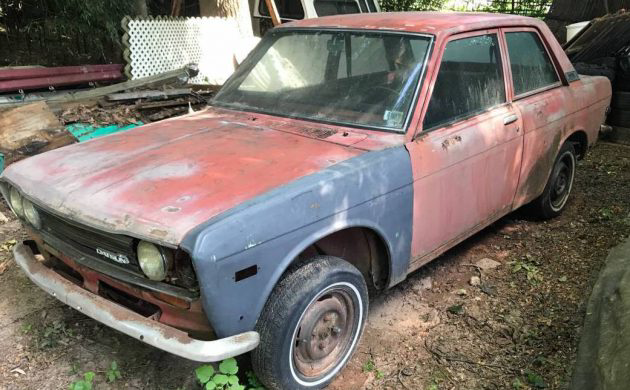 It's no secret that finding sporty and compact rear-wheel-drive vehicles is a challenge, especially if you don't want to break the bank. During the mid-1980s, many automakers discontinued rear-wheel-drive compact cars or switched them to front-wheel-drive platforms, which means they are scarce these days. Luckily, if you're searching for an iconic, rear-wheel-drive sports car project, look no further than this 1971 Datsun 510 project that I found here on Craigslist while doing some window shopping.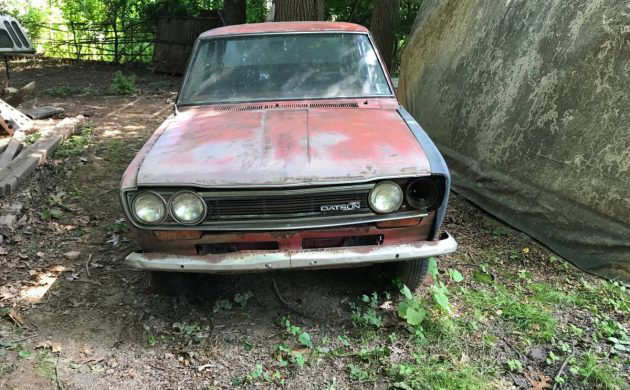 This Datsun is available in Silver Spring, Maryland with a clean title. The seller mentions that the vehicle sat for 30 years and that it will need "lots of love."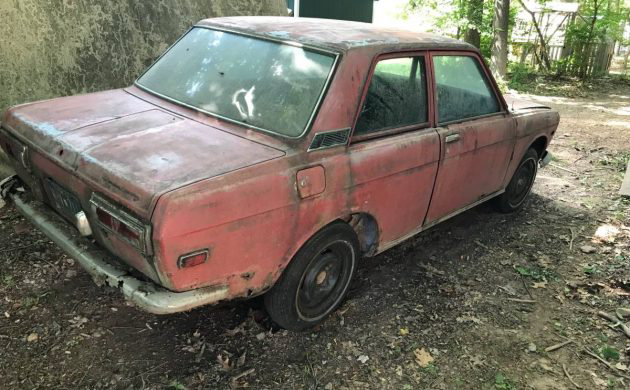 Unfortunately, there are not any undercarriage pictures, but the seller does describe the exterior as "rough and rusty," and I'm inclined to agree. The car has very faded red paint, except for the fender, which is blue and oddly not as faded as the rest of this Datsun's paint. It is also missing a headlight and both of the front marker lights.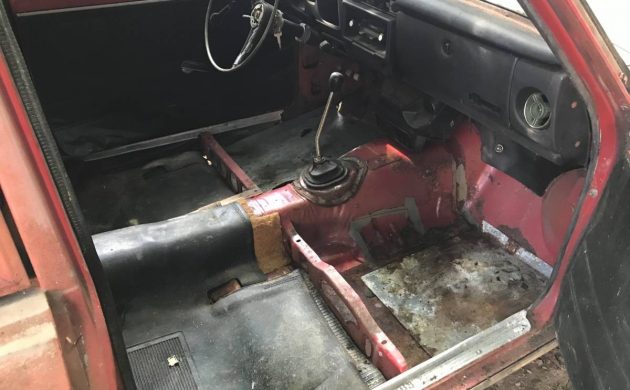 Inside the car, you'll find the front seats are missing, as is the front carpeting. I think a nice pair of aftermarket seats would like great inside this cockpit, but with the number of parts either missing or exchanged on this 510, it makes me wonder if it was a parts car in the past.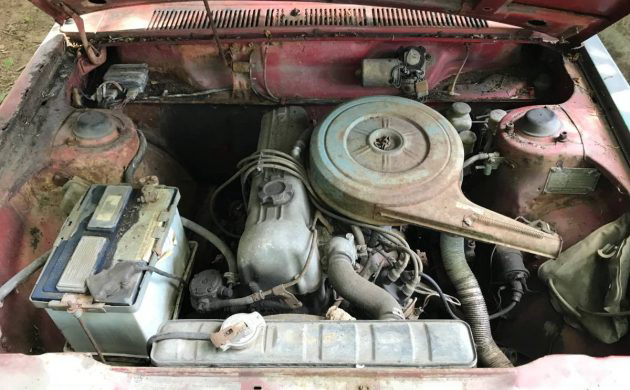 Under the hood, there's a 1.6-liter 4-cylinder engine, which pairs to a 4-speed manual transmission to drive the rear wheels. The seller does not include the miles in the advertisement, but unfortunately, the engine does not run. Interestingly enough, this L16 4-cylinder engine has similarities to the 6-cylinder engine found in the Datsun Z, and many parts are interchangeable, including the Z's 5-speed manual transmission.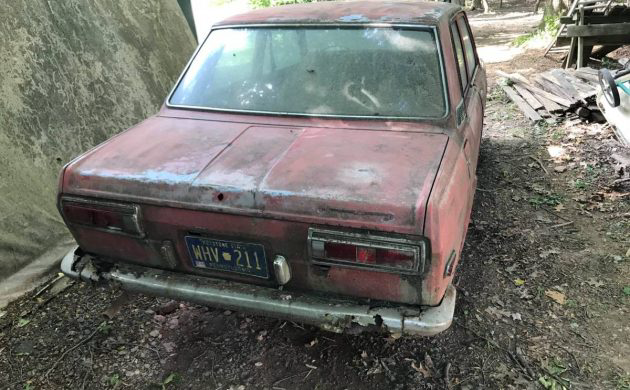 For $2,500, this classic Datsun could be yours. Would you restore or modify this project 510?
Have something to sell? List it here on Barn Finds!